Attention investors: school is in session!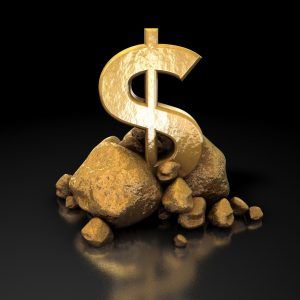 It's September and time for a fresh look at your portfolio.
The temperatures are cooling down. The days are getting shorter. The leaves will soon change colors. The kids are loading their backpacks with books, fresh notebooks and pencils. The back to school feeling extends well beyond the school yard and spills over into adult life too.
September offers investors the opportunity to revisit the basics—the ABC's of investing. This is the perfect opportunity to review the basics and make adjustments to your long-term investments.
Getting Started
There are many reasons to invest in physical gold and silver.
When stocks fall, gold prices typically rise. Historically, during periods of severe stock market stress, gold has traded significantly higher.
Gold is a hedge against inflation. History shows that during inflationary periods, gold has climbed significantly in value.
Gold is a proven and safe store of value. Owning physical gold can preserve your future purchasing power if the value of paper money declines.
Portfolio Allocation
There are many ways to structure an investment portfolio. Some investors choose to lump 40-70% of a portfolio into stocks, a portion in bonds and from 10% to 20% in tangible assets like physical gold and silver.
How much is right for you? Only you know how well you want to sleep at night.
It always comes back to the question of risk. Stocks are the most risky asset. Bonds can temper that risk. Gold is the premium choice for wealth preservation and risk avoidance.
How does one invest in gold?
A great starting place for most investors is the 1 ounce Gold American Eagle which is .99999 fine and guaranteed for weight, content and purity by the United States Government. Each gold bullion coin carries a small premium over the spot price of gold – usually 3-4% – to cover its manufacture and handling, but that premium is a part of the return investors receive when they sell.
While the American Gold Eagle typically carries a slightly higher premium than other gold coins, such as the Chinese Panda, Canadian Maple Leaf and South African Krugerrand, it also returns a higher buy-back price when an investor is ready to sell.
Your Homework: Pull Up Your Statements
The recent rally in the U.S. stock market to all-time highs likely left you with more stock market exposure – and more risk – than you wanted or even realized.
If a bear market cycle in stocks emerges, that could wreak havoc on your long-term financial goals, before you have a chance to stop the bleeding.
Rebalancing now will bring your portfolio back into alignment with your goals and risk tolerance level.
What is rebalancing? Simply put, it is a strategy that investors can use to maintain their long-term desired investment allocations.
Key Benefits
Rebalancing helps you control market risk.
Rebalancing your portfolio may ultimately deliver higher returns than a portfolio that is not rebalanced.
Sell a Portion of your Stock Winners
Rebalancing your portfolio is as simple as selling a portion of your stock allocation and buying more tangible assets to bring you back to your original goals. Gold is at lower price levels that we saw earlier in the year and the U.S. dollar is stronger now.
Turn your "unrealized" profits in the stock market into real profits and store those gains in a physical gold and silver.
Want extra credit? Do it now.
Blanchard portfolio professionals can help you quickly and easily transition into physical gold.  Give us a call today and start building a portfolio that will let you sleep soundly at night no matter what next month or next year brings.
Class dismissed.