Do You Know Your Great-Great Grandmother's Name?
Posted on
— Leave a comment
Answer quickly: what are your great-great grandparent's names? If you don't know, you aren't alone. The reason I ask is that when you get to a certain age in life, some people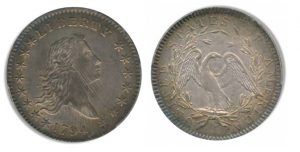 begin to consider their legacy and how they will be remembered throughout the generations of your family that will come after you.
We live in an era where time moves fast. In a few short decades, we've seen the introduction of the Internet, Google, iPhones, texting and all sorts of technology that has sped up our lives.
For tangible asset investors, building a numismatics portfolio is an opportunity to slow down time, to assemble a collection of rarities that represent our nation's history throughout time measured in hundreds of years, as opposed to nanoseconds. It is an opportunity to build a legacy that can be treasured by your children, your grandchildren and your great-grandchildren.
When Blanchard places a significant rarity with a collector, they became not only an investor but a preservationist of American history and safe keeper of the beginning of our nation's monetary system. These legacy investments not only preserve and increase wealth, but also preserve and honor United States history.
Here's a snapshot of a few of the flagship rarities we've placed in 2022.
The 1794 Flowing Hair Dollar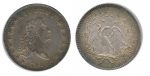 The 1794 Flowing Hair Dollar was the first dollar coin issued by the newly established United States federal government and represents the beginning of the American monetary system.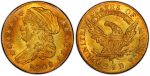 The 1808 $2½ Capped Bust (Quarter Eagle)
Collectors call the 1808 $2.50 Capped Bust a "stopper coin." (Stoppers are the coins that present the greatest difficulty in completing a set.) From the day this Quarter Eagle was minted it was a rarity, with only 2,710 coins produced. The few collectors who are fortunate to own this 1808 Quarter Eagle have the most sought-after coin to complete their set.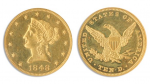 The 1848 $10 Liberty Proof
Only two of these coins are known to exist. One is not available for private ownership and is safely ensconced at the Smithsonian, as a highlight of their National Numismatic Collection. The coin Blanchard placed has an impressive pedigree and had previously been part of the John J. Pittman Collection, one of the most famous numismatic collections of all time. The $10 Liberty Head No Motto was minted from 1838-1866.
Leaving your legacy: it's personal
Perhaps one of the best aspects about building a collection of tangible assets to pass down to your loved ones is that it's personal. Numismatic collections are unique and one of a kind. They represent not only significant wealth and value – but also United States history, your passions and, ultimately, are a reflection of you and your hand-picked choices over time. Hand-picking coins for your heirs allows you to leave your signature on your estate in a much more meaningful way than passing down a brokerage account.
Another benefit of leaving your legacy through a numismatic collection is the private transfer with little to no paperwork. Owning rare coins or gold bullion is a simple and private method to transfer wealth to whomever you choose. If you have a bank safe deposit box or a home safe, you can simply leave instructions or inform your family where to find and retrieve your coins or bullion. Simply put, whoever holds it, owns it.
Blanchard continues to make numismatic history with its flagship placements. We can help you build your legacy too, and help you create a collection that your great-great grandchildren can appreciate. Anyone is capable of building a long-lasting collection of significance, no matter your budget. If you'd like to explore options to meet your personal goals, risk-tolerance level and budget, please contact a Blanchard portfolio manager today.
Want to read more? Subscribe to the Blanchard Newsletter and get our tales from the vault, our favorite stories from around the world and the latest tangible assets news delivered to your inbox weekly.