Gold Delivers on Its Enduring Status as a Safe-Haven
Posted on
— Leave a comment
Using a baseball analogy, 2022 threw Americans a lot of curve balls that no one was expecting. We've seen gasoline rocket above $6 a gallon, mortgage rates soar from 3% last year to 6% today and the stock market tumble over 20%. Everyday goods simply cost more with inflation at a 40-year high. The cryptocurrency market collapsed – with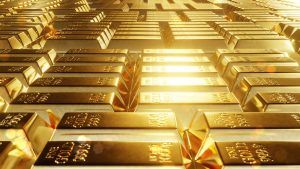 Bitcoin falling from over $67,000 in late 2021 to just over $17,000 last week.
Amidst the market turmoil, gold has delivered as a solid safe-haven investment – and is one of the year's best performing asset classes.
Gold is up about 1% in late June – and is holding up vastly better than other assets classes which are down a staggering 20% to 70% from their peaks.
This is a reminder of why allocating a portion of your portfolio to gold pays off. Investors who own gold have seen more stability in their portfolio, with less drawdowns than those without gold exposure. Gold is acting as a store of value to protect your wealth.
With the S&P 500 now officially in a bear market, Wall Street analysts are warning the stock market rout could still get worse before it gets better. Société Générale issued a research note this week stating that if the Federal Reserve fails to tame inflation an economic recession could push the S&P 500 down another 33%.
And what about gold? Increasing your allocation to gold now is an option to preserve and protect your wealth.
One of the factors holding the gold market steady right now – is the strong U.S. dollar. Gold and the dollar often trade inversely – so the current strength in the dollar is a headwind for the precious metals. The U.S. dollar index is up around 9% year-to-date.
However, eventually the dollar rally will stall and "that is when the gold price will take off," Will Rhind, founder and CEO of ETF provide Granite Shares told Barron's.
Indeed, earlier in June, Goldman Sachs released a new report stating: "We expect a rebound in emerging market gold demand in the second half of the year. In the absence of a large liquidity shock, we view current gold price weakness as a good entry point."
Do you have cash on the sidelines ready to go to work? Preserve and protect your wealth with gold. Goldman Sachs issued 3- and 6-month targets at $2,100 and $2,300, respectively. In 12 months, the bank expects gold to reach $2,500.
Precious metals are an insurance policy that has consistently paid off for investors in all types of market cycles, and we are seeing that happen again today.
Want to read more? Subscribe to the Blanchard Newsletter and get our tales from the vault, our favorite stories from around the world and the latest tangible assets news delivered to your inbox weekly.