Consumer inflation heats up fast.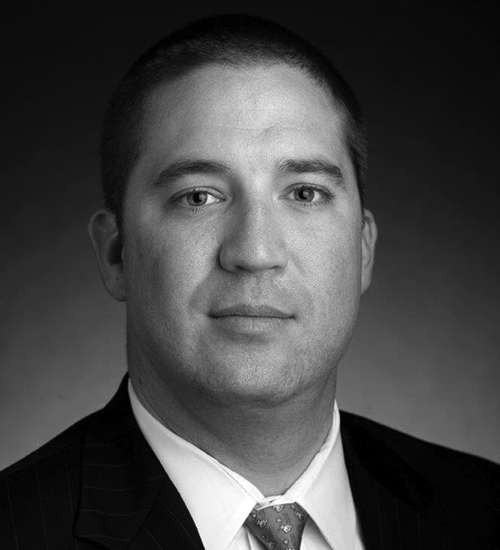 Is the inflation genie out of the bottle? Once it has escaped, policymakers know it is very hard to get it under control…
New data last week revealed that July Consumer Prices jumped higher. The annual core CPI inflation rate rose to 1.6%.
Here's what costs more now: Gasoline prices increased by 5.6% m/m in July, motor vehicle insurance prices increased by 9.3% m/m last month, air fares increased by 5.4%, used vehicle prices rebounded by 2.3%, lodging away from home rates increased by 1.2%, clothing prices increased by 1.1% and new vehicle prices increased by 0.8%, Capital Economics noted.
Here's what new research titled: "Inflation collapsed in 2Q, but it's rising fast now" from a BofA Global Research report says:
"Inflation initially collapsed in 2Q20 as the pandemic hit, but it has recovered quickly in recent months as central banks engaged in unprecedented easing. In turn, the aggressive expansion of monetary and fiscal policy in the US has led to fears of US currency debasement and overshooting inflation."
It's no wonder gold prices surged an astonishing 35% higher from Jan. 1 into the August high! Gold is an excellent inflation hedge and now official numbers are beginning to capture the impact of the Fed's massive money printing scheme.
The Gold Rally Pauses
Last week we saw the gold rally correct and consolidate. No, this does not mean the gold rally is over – far from it!
In technical terms, the gold rally was 'overbought and due for a correction.'
After all, since July 1st gold surged from $1,769 an ounce to the $2,059 level — that's a massive move in a short period of time.
Corrections are normal in all markets and the gold rally simply ran out of gas in the short-term and needs time to consolidate and build value at its new higher price point. The fundamentals remain strong for gold and silver.
For the short-term, expect gold to move into a holding pattern as it gains strength for its next move higher with a target at the $2,300 an ounce level.
Congress Takes a Break
As political jockeying continued, the U.S. House and Senate failed to come to terms on a new Covid-19 stimulus package before leaving for their August recess last week.  Congress isn't slated to return until Sept. 14 (for the House) and Sept. 8 (for the Senate).
Covid Infections Leveling Off
In the midst of the political bickering, new Covid-19 infections in the U.S. appear to be plateauing for now. The daily number of new Covid cases stood around 55,000, roughly the same as a week ago and steady for the past two weeks.
The daily national Covid-19 spread rate is now down to around 1% per day as of August 12.  That has fallen to near the lowest levels of the pandemic so far and down from a recent high of 2 percent.
The focus is shifting to a potential second wave that could be sparked by schools returning to in-person learning and the onset of the fall influenza season.
Covid Rates Are Still High In South and Sun Belt States
Key economic driver states like California, Texas and Florida, however, have already started reinstating restrictions on indoor and group activities due to rising Covid cases there. In total, there are 21 states that account for 30% of the U.S. economy that have either reinstated restrictions or paused their economic reopening plans, according to S&P Global.
"As more states reverse plans for reopening and the U.S. government negotiates the next round of emergency stimulus to keep the economic recovery on track, recent real-time economic data continues to be mixed," according to Beth Ann Bovino, U.S. Chief Economist at S&P Global.
"S&P Global Economics still sees the probability of a worse economic outcome–than its base-case projection–at 30%-35%. Although our base case is for a gradual recovery through next year, still-high levels of COVID-19 infections, together with no agreement in extending emergency COVID-19 relief, suggests that the near-term outlook remains challenging," Bovino said.
Global Pandemic Picture
Total Covid-19 cases in the United States have topped the 5.3 million mark, as we continue to lead the world in the highest number of infections. And, tragically, more than 160,000 Americans have lost their lives to this pandemic.
Brazil is in second place with 3.3 million cases and India is third with 2.5 million cases, according to data from Johns Hopkins University.
Coronavirus Vaccine
Looking ahead, the CDC predicts initially we could have 10 to 20 million doses of a Covid vaccine – by year-end perhaps. However, there are 100 million Americans who are considered 'high priority' – people who work in essential jobs like health care or front line workers and those with high risk conditions. It will likely take up to two years before there is enough manufacturing capacity for all 320 million Americans to get access to a vaccine.
Disconnect between Stock Market and Economy Continues
In the midst of all this economic uncertainty, the stock market is flirting with its all-time highs despite the fact the economy isn't anywhere close to previous levels of output.
It's like Charles Dickens' novel: A Tale of Two Cities.
Stocks are climbing against a backdrop of record economic damage in the U.S.
Chalk it up to massive money printing by the Fed – once again fueling a liquidity driven move in speculative and risky assets.
Is it sustainable? That's why investors diversify – into tangible assets like gold and silver.
Where's the Mail?
Last, but not least, it turns out the post office could end up as a central player in the next U.S. Presidential election. As unlikely as that would have sounded just 8 months ago – it may be true.
As the call for mail-in balloting increases so Americans fearful of the Covid pandemic can protect their health and vote by mail, there are concerns budget cuts could delay delivery time.
The election is fast approaching and could be a major flashpoint for the stock market and precious metals.
Financial markets do not like uncertainty – and there remains much uncertainty over perhaps the most divisive presidential election in decades.
The Bottom Line
This historic global gold rush into gold remains intact. Major investment firms continue to point to higher gold prices over the next 12 months with targets at $2,300 and even $3,000 an ounce. With widespread vaccination for Americans still one to two years out, and a watershed presidential election just around the corner, gold is money you can count on to protect, preserve and grow your wealth.
Stay safe,
David