Trick or treat?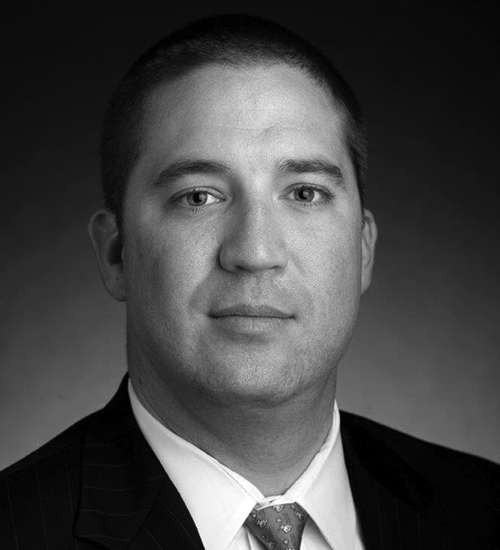 Halloween is fast approaching. What spooky surprise might be just around the corner? The nation is on edge. Early voting numbers are through the roof. A record number of 52 million Americans have already cast their ballot in this year's U.S. Presidential Election – and we still have another week to go before Election Day.
As Americans stream to the polls, there is another looming threat overhanging credit markets.
Two of the three major U.S. credit agencies – Fitch Ratings and Moody's Investor's Service – which currently give the U.S. a top rating have warned that if a peaceful transfer of power does not occur that high rating could be in jeopardy.
When you are wondering who the next President of the United States will be, a credit rating may not seem to be of great importance. Think again.
Could the U.S. lose our AAA credit rating?
The U.S.'s nearly top-notch credit rating is what allows our country to finance our $27 trillion plus in federal debt at rock bottom interest rates.
Ratings agencies will be monitoring the post-election environment closely for "any departure" from America's history of orderly transfers of power.
Indeed, our country boasts a perfect AAA credit rating from Fitch in part because of our history for strong governance, including "well-understood rules and processes for the transfer of power," a report from Fitch last week said.
Beware. A downgrade for U.S. debt would trigger a huge loss of confidence in U.S. financial markets – and could potentially trigger stock and bond market volatility.
Tech world abuzz with Google anti-trust lawsuit
The Trump administration hit tech giant Google with an anti-trust lawsuit last week.  This awakens memories of the Microsoft anti-trust lawsuit that ran from the late 1990's-early 2000's.
In the end, after years of court wrangling, Microsoft suffered little more than a slap on the wrist. Key takeaway for the Google case? Expect this to last for years.
Presidential debate – a draw?
The nation witnessed the last presidential debate on Thursday evening. President Trump exhibited a more restrained approach – and most analysts called the debate a draw – as neither candidate likely moved the voting needle in a significant fashion.
Cloudy economic outlook ahead
With COVID-19 infections on the rise especially in the Midwest and Rocky Mountain region, we've seen little movement from Congress on a second round of emergency stimulus and future economic projections are beginning to look dire.
The massive stimulus package Congress passed earlier this year was, in essence, life support for the economy. It injected billions of dollars of money that flowed through the economy through extra unemployment insurance and support to businesses.
That stimulus is gone now. And, the economy must limp along on its own. Expect economic headwinds to take hold in November and December – especially if a contested election occurs. Neither individuals nor businesses like uncertainty. Indeed, uncertainty – whether that is political, economic or market related tends to hold people back from making decisions or spending money.
High earners spending less too
Even spending from high-income households remains below pre-pandemic levels, simply because those individuals face a discretionary sector challenged by health crisis restrictions. For the week ending September 27th, high income household spending was 7.3% below January levels.
Industries most impacted by the health crisis are showing double digital declines in activity. U.S. restaurants are operating at 35% below than year-ago levels as of October 18th, hotel occupancy was 29% lower year ago levels as of October 10th and air traffic has been slashed by 60%, according to S&P Global research.
Silver demand soars at nearly triple the year-over-year levels
In the midst of the uncertainty, investor demand for silver soared in the first three quarters of 2020.
"Investors sought security in silver-backed Exchange-Traded Products (ETPs) in the first nine months of 2020, nearly tripling the amount amassed compared to the comparable period in 2019. Investors have also had a strong appetite for investment in silver bullion coins and bars during the first three quarters of this year. Overall, this reflects both silver's role as a safe haven asset and as a leveraged play on gold, as some investors expect silver to outperform the yellow metal," the Silver Institute said last week.
Gold traded sideways last week – as investors remain in a wait and see mode ahead of what could be a tumultuous election market reaction.
Are you prepared?
Right now, perhaps more than ever before in history, it's critical to think about what could lie ahead and to prepare your financial situation for whatever may come next.
Investments in tangible assets like gold and silver offer you the safety and security that no paper asset can offer in these unprecedented times.  Take advantage of this time now – just ahead of the election – to increase your financial security with an additional allocation to physical gold.
Take care of yourself and your loved ones. Until next week…
Regards,
David
Want to read more? Subscribe to the Blanchard Newsletter and get our tales from the vault, our favorite stories from around the world and the latest tangible assets news delivered to your inbox weekly.