Are you ready for October?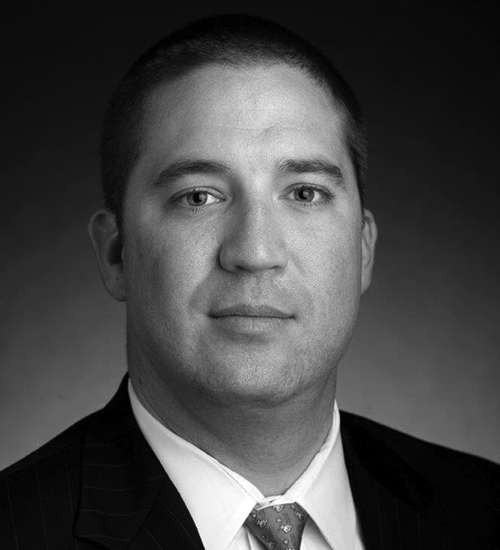 Crash month. It's right around the corner. October often triggers fear and panic among investors as memories of the 1929 and 1987 market crashes come alive.
Indeed, history is littered with downright scary moves in October.
Remember the 554-point drop on October 27, 1997? Don't forget Friday the 13th in 1989. More recently, the Dow crashed 18.2% in October 2008 (1,874 points).
Investors are rightly concerned that the recent tech-led retreat in the stock market signals an end to that sector's outperformance. With the S&P 500 trading around its pre-pandemic levels, the idea that valuations of "risky" assets are now unsustainably high is understandable.
Risks Ahead – Buckle Up Your Portfolio
Looking ahead over the next several months, many risks abound, including a possible increase in COVID-19 cases, heightened US-China tensions, and election uncertainty.
Just as a pilot warns his passengers that turbulence lies ahead, investors should be warned that more stock market volatility is coming.
Now is the time to 'buckle up' your portfolio and consider increasing your exposure to tangible assets to smooth volatility and protect and preserve your wealth.
Election Jitters
Less than 50 days remain until Election Day. Voters are beginning to cast votes in some early voting states to choose the next president and determine who will control Congress. Election jitters will dominate financial markets in the weeks ahead.
Confusion over Timing of Coronavirus Vaccines
Big pharma continues to move at a furious pace, racing to roll out a vaccine to halt the deadly Covid-19 virus. American citizens received mixed messages on general availability. CDC Director Robert Redfield told ABC News that "…I think we're probably looking at late second quarter, third quarter 2021", compared to President Trump's assertion that the country will have enough vaccine doses for all Americans in April.
New Covid-19 cases have generally stabilized with a majority of U.S. states reporting daily case growth under 1.0%. However, Wisconsin is an outlier as new Covid cases are spiking there.
Technology is New Geopolitical Battlefield
U.S. – Chinese tensions remain high.
Last week, the US Commerce Department began banning downloads and updates of Chinese technology companies TikTok and WeChat apps. The Trump Administration took this action because it says "the Chinese Communist Party (CCP) has demonstrated the means and motives to use these apps to threaten the national security, foreign policy, and the economy of the U.S."
Federal Reserve Makes History
At last week's Federal Reserve meeting, the central bank came right out and said it expects to keep interest rates at 0% through the end of 2023.
That's right. The Fed is not even thinking about raising interest rates for four years.
Gold and silver thrive and climb in zero interest rate environments and the Fed is guaranteeing that until the end of 2023.
For precious metals investors, that is excellent news. It's no surprise that gold climbed higher after Fed officials met last week.
Bottom line: The Fed is holding course with its unprecedented display of monetary firepower, providing massive liquidity to the economy and marketplace.
However, monetary policy cannot solve the underlying cause of the recession – the pandemic and the Covid-19 virus.
Investors Pessimistic About Challenges Ahead
The economy continues to weigh on investors' outlook, with more saying they are pessimistic (47%) about economic growth over the next 12 months than optimistic (40%), according to a new The Wells Fargo/Gallup Investor and Retirement Optimism Index released last week.
Most investors believe economic downturn is ahead, dismissing talks of V-shaped recovery.
In terms of an economic recovery, two-thirds of investors believe the road to recovery will be far from smooth. 40% of investors believe the economy will have multiple downturns before a recovery will take place, while another 23% believe the economy will have at least one other significant downturn before recovering — a so-called W-shaped recovery, the survey found.
Investors fear COVID-19 and the presidential election
Of the various challenges that could affect the stock market this year, investors worry most about the coronavirus (40% are very worried). The November election ranks a close second, at 36%, and the federal budget deficit third, at 32%, the survey also found.
Prepare Now
Investors can expect financial market volatility to remain high amid a backdrop of rising uncertainty.
Don't count on fiscal help from Capitol Hill to support the economic recovery. With each passing day, the probability for another round of emergency stimulus falls, as lawmakers remain at an impasse. While some economic measures are improving, the risk of jeopardizing the recovery from reduced fiscal support is growing.
Gold is Range Bound
Gold investors may need to be patient as the market continues to consolidate in a neutral, sideways short-term trend. The long-term gold trend continues to point solidly higher.
The market had an incredible run throughout 2020 thus far. But, rest assured, the Fed is creating one of the most bullish backdrops for gold prices we've seen in modern history. Major Wall Street banks are forecasting gold $3,000.
Lloyd Blankfein, former chairman and chief executive officer at Goldman Sachs, shed light on the outlook for gold last week in a virtual fireside chat hosted by CME Group.
"It has been so long since these metals have played a role in financial markets as a store of value," he said. "But if there was ever a time where they would, it would be now."
Answering Your Questions
Recently, a reader asked:  "What will silver be worth if gold peaks at $3,000?"
Great question! The simple answer is $42.05-$50.00 an ounce.
Here's how that is calculated:
Gold and silver tend to climb together, of course.  Bigger picture, silver prices have more to go. In fact, Bank of America predicts that silver could hit $35 an ounce in 2021 and $50 an ounce over the medium term.
A simple back of the envelope calculation shows that if gold increases from its recent high to $3,000 that would mark a 45% gain from that level.
Projecting that 45% gain onto silver from its recent high equals a silver price of $42.05 per ounce.
However. History has shown that silver tends to climb at a faster percentage pace than gold. Silver has always outperformed gold and the percentage gains were stronger, according to research by CPM Group.
That is why a silver price target at $50 an ounce or more can easily be projected with gold at $3,000. That also matches Bank of America's medium term forecast for silver prices.
Please keep your questions coming!
Until next week…
Regards,
David
Want to read more? Subscribe to the Blanchard Newsletter and get our tales from the vault, our favorite stories from around the world and the latest tangible assets news delivered to your inbox weekly.