The price of gold soared last week, hitting a new four-week high on Friday. Investors poured money into gold investments amid heightened uncertainty over both U.S. and global economic and political stability. Gold has posted a strong rally throughout the first five months of 2017 as investors around the globe turn to the metal as a safe-haven investment.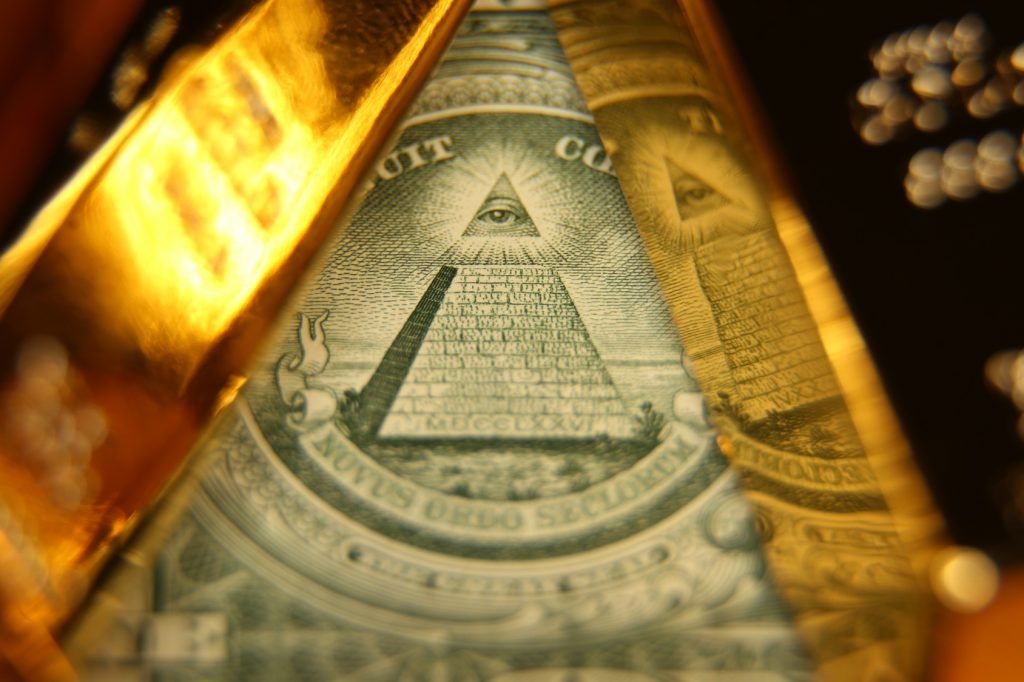 The China Downgrade 
Investors were rattled by a number of events recently including last week's downgrade of China's sovereign credit rating. Last week's Moody's Investors Service slashed China's credit rating for the first time in nearly 30 years. Moody's blamed the downgrade on expectations that China's financial strength will deteriorate in the years ahead amid rising debt levels and weaker economic conditions. China is the world's second largest economy behind the United States.  
A sovereign credit rating is in a sense a "grade" that the global investment community gives to the level of economic and political risks associated with investing in a certain country.  
U.S. Knocked Off the Pedestal 
It was back in 2011, when Standard & Poor's dealt a symbolic blow to the United States creditworthiness with a credit downgrade to one notch below AAA. Prior to that, the U.S. had a AAA rating for 70 years. The downgrade, over time, is expected to cost U.S. taxpayers tens of billions of dollars a year in higher borrowing costs.  
Gold prices soared to their all-time highs above $1,900 an ounce shortly after that event.  
Unwillingness to Address Long-Term Debt  
At the time, Standard & Poor's pointed to the political brinkmanship over the debt ceiling debacle. The firm also criticized U.S. policy leaders on the budget and deficit. Not much has changed and the U.S. debt has continued to rise, totaling near a record $20 trillion currently. The U.S. debt is the total of all outstanding debt owed by the federal government, including buyers of U.S. Treasury bonds, notes and bills.  
Why Interest Rates Matter 
Currently, the U.S. enjoys ultra-low interest rates and is able to borrow money for 10-years at 2.25% (10-year Treasury note rate).  
If market forces change and the U.S. is forced to pay more historically normal levels, Americans would be hurt across the board with higher interest rates on everything from mortgages to car loans to credit card interest rates.  
For perspective: 
In 2007, the 10-year Treasury yielded 5.31%.  
In 2000, the 10-year Treasury yielded 6.8%.   
In 1994, the 10-year Treasury yielded 8.16%. 
Those higher Treasury yields reflect higher market interest rates, which impacted all consumers as well.  
Rates Remain Abnormally and Historically Low 
Make no mistake 10-year yields below 3.00% are a historical anomaly that are left-over from the 2008 global financial crisis.  
Global investors are pouring money into gold as a safe-haven amid the uncertainties that lie ahead on the political and economic front. China's credit downgrade last week was just another canary singing in the coal mine that there are cracks below the surface in the health of the global economy.  
Gold Price Levels 
Gold closed out last week's trading around $1,268.00 an ounce. The price of gold has climbed from its recent low at $1,130 an ounce in December 2016. The trend points higher.  
Some Wall Street banks are forecasting for gold prices to climb above $1,400 an ounce before the year is over. Current price levels continue to offer an excellent buying opportunity for long-term investors.  
The price of a one ounce American Gold Eagle fluctuates daily – see current pricing here. Or, call Blanchard at 1-800-880-4653 for up to date market information.