Gold Soars To 5-Month High on Syrian Strike, Weak Jobs Report
Posted on
— Leave a comment
Gold prices skyrocketed to a five-month higher on Friday in a traditional flight-to-safety move after President Trump ordered a  U.S. missile strike on a Syrian air base in retaliation for a chemical weapons attack on Syrian citizens.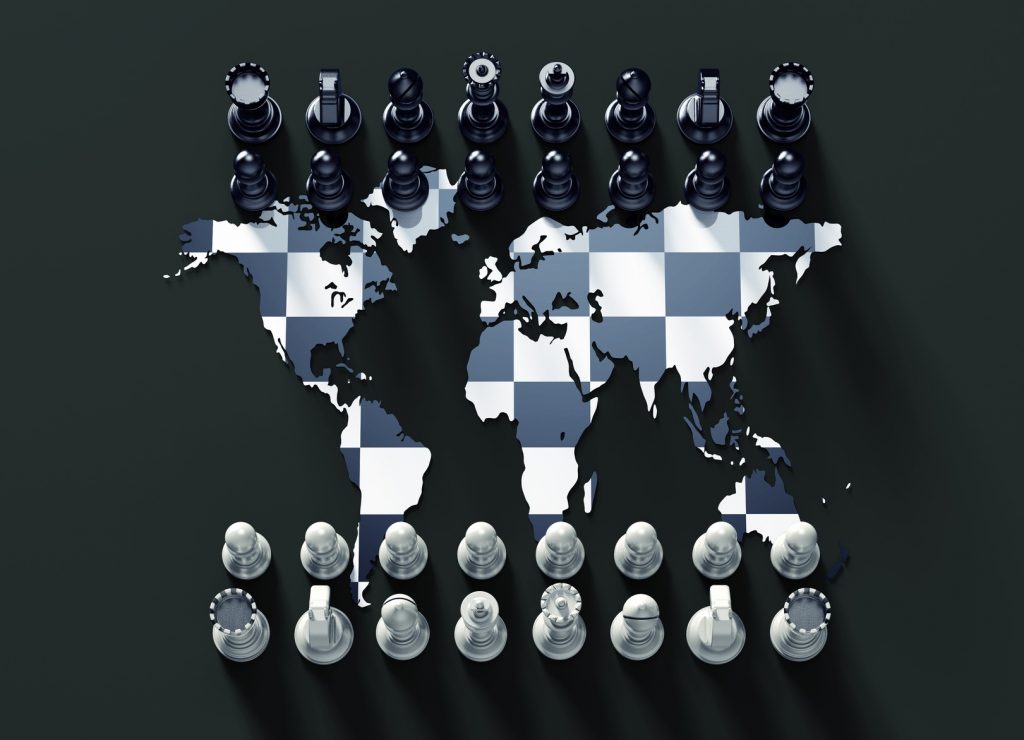 Market Reaction
Gold: The gold market tacked on additional gains on Friday after the Labor department reported a mere 98,000 new jobs were created in March, dramatically lower than the 175,000 new jobs expected by economists.
Safe-haven buying and ideas that the weak jobs report could delay or slow future Fed interest rate hikes propelled spot gold to an intraday high at $1,272.10 an ounce, a five month high.
Stocks: The broad stock market swung slightly higher and fell to a modestly lower close Friday. Defense stocks were big winners as shares of Raytheon, Lockheed Martin, and Northrop Grumman closed out with strong gains.
Crude Oil: The potential for additional escalation in Syria also sent crude oil prices sharply higher on Friday, which is also supportive to the gold market from an inflationary perspective. Crude oil spiked higher amid concerns that President Trump could be now taking a more interventionist approach to the region and if conflict were to spread to Iraq it could disrupt crude oil production.
Rising Risks on the Horizon
Rising geopolitical uncertainty and concerns about cracks in the economic picture have created fresh investor appetite for gold. Increasing tensions with North Korea and upcoming French elections are boosted demand for gold as a safe-haven investment.
Potential Conflict with Russia
The U.S. missile strike against Syria puts the U.S. relationship with Russia at risk. On Friday, Russian President Vladimir Putin called the missile strike President Trump ordered against Syria "an act of aggression against a sovereign state delivered in violation of international law under a far-fetched pretext." Also Russia initiated an emergency meeting of the United Nations Security Council to discuss the incident.  On Friday afternoon it was reported that Russian warships were steaming toward the U.S. Navy warships that launched the Syrian attack.
Meeting with Chinese Leader
Also on the radar, on Monday financial markets will be digesting any fall-out from the weekend meeting between Chinese President Xi Jinping and President Trump, which concludes on Saturday.
 Good Buying Levels Are Seen Now
Gold slipped off its highs on Friday, pressured in part by strength in the U.S. dollar. Current levels continue to offer investors a relative bargain compared to prices recorded in 2016.
Last July, gold prices traded as high as the $1,390 an ounce level.  Precious metals traders are monitoring the $1,265 an ounce level closely and sustained strength above that zone could be the green light for another strong rally wave in the yellow metal with the $1,300 level as the next bullish chart objective.
Middle East and Russian tensions are rising. Missiles are flying and the economic picture may not be as strong as Fed officials believed earlier.
How much of your portfolio is invested in stocks? Financial advisors warn that holding too much of your assets in stocks could leave you exposed to more risk and volatility than you may be comfortable with.
Take the time to assess your risk tolerance level. Research has shown that diversifying a portfolio with up to 20% of precious metals exposure can reduce volatility and produce better longer-term returns. Plus, you may be able to sleep better at night knowing that your portfolio is properly diversified.
Are you ready to protect your assets? Contact Blanchard today for a free, personalized portfolio review at 1-800-880-4653.