Has The Stock Market Correction Begun? What You Need to Do Now
Posted on
— Leave a comment
Stock market volatility screamed higher last week as the CBOE Volatility Index (popularly known as the Fear Index) soared over 30% in just one day.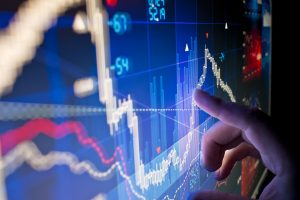 Political turmoil in Washington D.C., combined with a lack of any substantial policy achievements are taking a toll on the stock market.
After all, a large part of the optimism that drove the stock market sharply higher in the months after the November 2016 U.S. presidential election were expectations that the new White House, combined with the Republican Congress would be able to push through significant economic-stimulating legislation.
Let's look at what's happened so far in Congress:
Health care legislation has stalled.
A major infrastructure spending bill is on the back-burner.
Tax reform remains a possibility, but likely at a lower scale than previously expected.
Q: What does this mean for investors?
A: Brace for a correction
The Stock Tide Is Turning: It's Official
The stock market took it on the chin last week. The S&P 500 closed lower on the week and fell below its early August swing low. In technical trading terms – the sell-off broke the daily uptrend pattern. A new minor downtrend is evolving on the daily chart and it is only a matter of time before investors know how deep the correction will become.
Bear Market Basics
When stocks are going up, it is all too easy to forget about the down market cycles.           
A Pullback = 5-10% decline in the stock market
A Correction = 10-20% decline in the stock market
A Bear Market = 20%+ decline in the stock market
Here are some important historical points or "bear market basics" from Sam Stovall, chief investment strategist at CFRA. 
In the stock market, since WWII, there have been:
56 Pullbacks
21 Corrections
12 Bear Markets
Recent History
A 50% decline in the U.S. stock market occurred from 2000-2002 and again in 2007-2009.
Is Your Portfolio Prepared? 
Gold has historically performed the best, when the stock market cycle is at its worst.
The average gold return hit 14.2%, when the S&P 500 fell 20% or more – going back to 1968, according to a recent Wells Fargo Investment Institute report.
Now Is the Time to Act
Gold prices are already rising. If you are looking for a way to hedge your portfolio against a stock market correction or even worse, historically gold rises when equities fall.
Call Blanchard today at 1-800-880-4653 to speak with a portfolio manager about personalized recommendations that make sense for you and your financial future.