Do you want to eat healthier, exercise more or improve your finances in 2019?
You aren't alone. The first step is to make your resolutions. The simple act of actually defining your resolutions is important.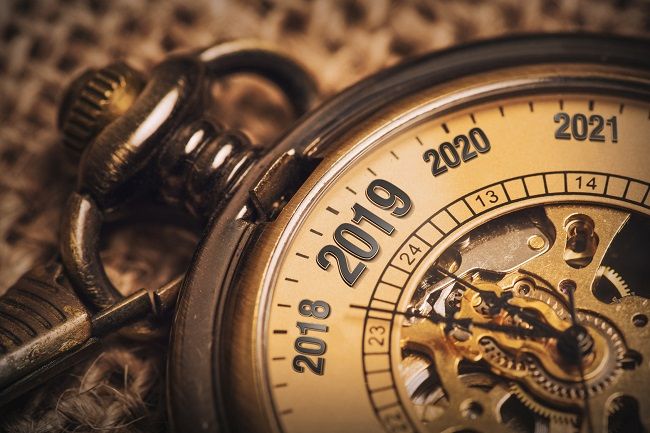 People who made time to make resolutions were 10 times more likely to change their lives for the better after six months than people who aspired to make changes but didn't make a formal New Year's resolution, according to a University of Scranton Department of Psychology study.
Here are three simple strategies that will up your odds for resolutions success.
Write down your goals.
Even better talk about them with your spouse, family or friends.
The key is to make yourself accountable. Make your goals concrete.
Make your goals automatic.
When it comes to the financial arena, automating savings and investing is one of the best ways to actually hit your goals.
For example, if you want to build a portfolio of "X" amount of physical gold by the end of 2019, do it incrementally – each month. Plan right now how much you can allocate each month and depending on your budget, purchase fractional gold coins, silver coins, or, for larger purchases, consider gold bars as an effective way to build your tangible asset holdings.
If you set up a monthly purchase plan now, you will be surprised at how easy it is and 12 months from now you will own "X" percent amount more physical gold or silver.
Set process goals, instead of outcome goals.
Instead of focusing on the big picture goal like saving $1 million for retirement. Set a monthly goal, a "process" goal that if you achieve that consistently can help you get to your long-term goal. While it is great to shoot for the moon, success breeds success. Keep your goals realistic so you can actually achieve them.
Happy New Year! We hope to talk with you soon
As the calendar flips to 2019, a New Year means a new beginning. What do you want to change in your life? Get started today. January is a smart time to re-balance your portfolio and construct your financial goals for 2019. A one-on-one consultation with a Blanchard portfolio manager can get you started on the right financial foot for 2019. Call 1-800-880-4653 or email us here to set up your free financial review.