Inflation Still Running Hot: Sept CPI Hits another 40-Year High
Posted on
— 1 Comment
Inflation continues to batter American consumers left and right. And, despite the Federal Reserve's aggressive interest rate hikes this year, the inflation fire continues to run hot.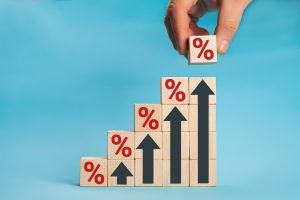 Recently, the government reported that consumer prices rose 8.2% in September, versus year ago levels, hitting another 40-year high.
For investors, this means more stock market volatility and also raises the stakes for the Fed going forward. Expect to see large rate hikes continue, which could lead to further economic slowing and recession in early 2023.
What Determines the Inflation Rate?
The government tracks a Consumer Price Index basket of 80,000 items. While the official CPI rate is up 8.2% year-over year, many of the items you buy everyday have jumped significantly more. Take a look at the data below – which includes just a selected few items.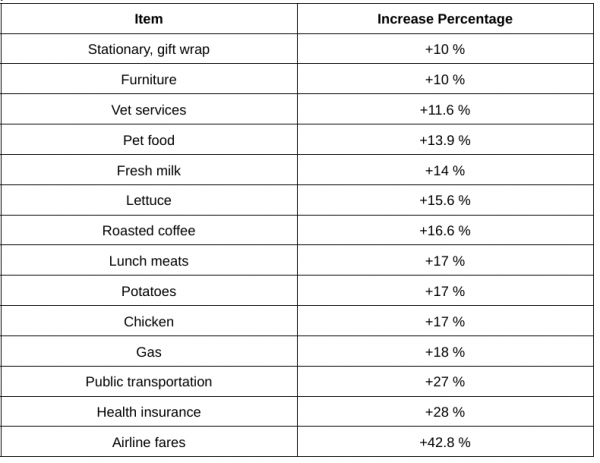 Source: Wall Street Journal
Inflation data is going in the wrong direction. We continue to live in extraordinary times.
Inflation and Gold
If you are wondering what you can do, consider the history that gold has as a store of value. While your dollar's purchasing power is declining as inflation rises, gold has been relied upon for a store of value for 5,000 years.
As the economy grinds slower under the weight of heavy-handed Fed rate hikes, weak economic growth and high inflation forecasts are dominating the macro landscape.
Jamie Dimon, chief executive officer of JPMorgan Chase, expects the U.S. economy to fall into a recession over the next six to nine months. What's more? Dimon also warned that investors should not be surprised if the S&P 500 drops another 20%.
Is Your Portfolio Prepared for What May Lie Ahead?
It's time to take another look at gold.
Gold is the best stagflation performer since 1973 with a 12.8% annualized return, according to a Gold Hub investment update.
"Real assets do well during stagflation, with commodities both fueling and feeding off inflation, while gold has tended to benefit from the elevated risk environment, rising inflation, and a lowering of real interest rates. Gold's strong returns come despite a stronger US dollar typically seen during stagflation," Gold Hub said.
That's a track record you can count on in these uncertain times. Do you own enough precious metals?
Want to read more? Subscribe to the Blanchard Newsletter and get our tales from the vault, our favorite stories from around the world and the latest tangible assets news delivered to your inbox weekly.