Senator Bernie Sanders still has a long way to go before he'd get the green light to move into the White House.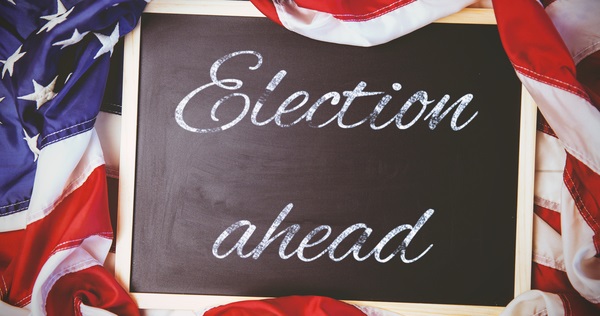 Yet, the recent Iowa Caucus, which appears to be a tie between Sanders and moderate Pete Buttigieg, reveals strong support for the Vermont Senator's progressive policies.
The stock market continues to edge to new all-time highs and for now is shrugging off the Sanders surge.
Are stock investors complacent about the potential risks that lie ahead? Maybe.
Many on Wall Street warn that a Sanders presidency could be bad for the stock market, inflation and the deficit.
What about gold?
Gold had a great year in 2019, up 18%. But, that rally is far from over.
Wolfe Research recently predicted that gold would break out to a new all-time high. Others on Wall Street believe gold could shoot above $2,000 an ounce on Election Night if Sanders wins the presidency.
What's behind these predictions?
Raise corporate taxes. Sanders wants to reverse the Trump corporate tax cuts. He wants to hike the corporate tax rate back to its pre-2017 level of 35%, which could be a major drag on the stock market.
Break up big firms. He wants to break up big firms like technology companies. Sanders backs stronger anti-trust policies and breaking up big companies could weigh on profit margins and would be negative for stocks.
Extreme wealth tax.  Sanders has called for an extreme wealth tax on the highest income Americans that would start at 1% on those with net worth over $32 million and rise to 8% on wealth over $10 billion.
Cancel student debt and make college free. Sanders proposes to make tuition free at public colleges and to wipe out the $1.6 trillion in student loan debt.
Medicare for all. All healthcare would be free for all Americans.
No matter your political leanings or views on the above issues, Wall Street and economists warn that policies like these could trigger a major sell-off in the stock market and create uncertainty.
Here's what Capital Economics wrote on Feb. 7 about Sanders: "Several of his policies look very negative for US equities. If his support continues to climb that could start to weigh on the US stock market."
How will our nation already saddled with $22 trillion in debt cover the ambitious proposals like health care and college for all? Less corporate friendly policies could sink stocks and mark an end to the current 10-year bull market in equities.
If you are looking to protect and grow your assets ahead of the 2020 U.S. presidential election, gold remains in an uptrend and could skyrocket higher if the Democrats appear to be gaining ground. Super Tuesday is just around the corner. Have you fully diversified your portfolio with tangible assets? We can help.
Want to read more articles like these? Get our tales from the vault, our favorite stories from around the world and the latest tangible assets news delivered to your inbox weekly. Sign up for our newsletter here!