Whether you are just getting starting collecting rare coins or you are a seasoned numismatist, it's important to understand how to measure the value of your rare coins.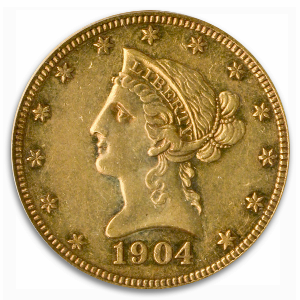 There is a marketplace for rare coins that is driven by supply and demand. The good news for rare coin investors is that supply is limited. The United States Mint isn't creating anymore Silver Peace dollars or Indian Head Gold Dollars!
The demand for your coins will be measured by a number of key features including:
The coin's condition
It's rarity or scarcity factor – which impacts collector's demand for the coin.
Demand for that coin.
The value of the coin's precious metals content.
Rare Coin Values In 2017
At the mid-year mark, the PCGS3000® Index, which includes 3000 rare coins has slid lower on the year. The index was recently valued at $57,920.49, down from its 12-month high at $62,559.94.  This is a very broad index including a wide variety of coins.            
For long-term perspective, the index began in January 1970 at $1,000 and climbed to its all-time high at $181,088.48 in May 1989. The long-term appreciation from 1970 to the present is significant.
Interestingly, the Key Dates and Rarities Index is also down off its 12-month high, but not by much! The 12-month high stands at $26,405.30, while the index recently stood at $25,284.47, only a marginal decline.
What does this reveal?
For coin investors, it pays to focus on quality and rarity.
Key date and rare coins are maintaining their value better than the broader rare coin market. Just like in real estate, where the mantra is location, location, location. The key consideration in coin investing is scarcity, scarcity, scarcity.
If you have $5,000 to invest in rare coins – it could be more prudent to invest in just one rare coin – the highest quality and rarity that you can find, as opposed to spreading that $5,000 out over a number of less rare coins.
Older U.S. coins, especially those minted prior to 1933, are the most popular and lucrative of all the rare coin categories for collectors to consider. The most sought after rare coins fall into 5 major categories:
U.S. gold coins
Morgan and Peace Silver Dollars
Commemoratives
19th Century Type Coins
20th Century Type Coins
As you look to add to your rare coin investment, it pays to diversify – but in a smart fashion. According to the Professional Coin Grading Service (PCGS) and Numismatic Guaranty Corporation (NGC), coin issues with the fewest coins in existence are the scarcest. Scarcity creates ongoing demand and keeps coin values high regardless of economic conditions.
Is there a coin that you've always wanted to acquire, but haven't been able to locate? Call us. We work with clients to locate specific coins and can help you on your journey.
Work with a trusted partner. Blanchard and Company, Inc. is the largest and most respected retailer of precious metals and American rare coins in the United States, serving more than 425,000 people with expert consultation and assistance in the acquisition of numismatic rarities and gold, silver and platinum bullion. Since 2005, Blanchard has had sales of $2.5 billion. Blanchard and its predecessor companies have called the New Orleans area home for more than 35 years.