A message from David Beahm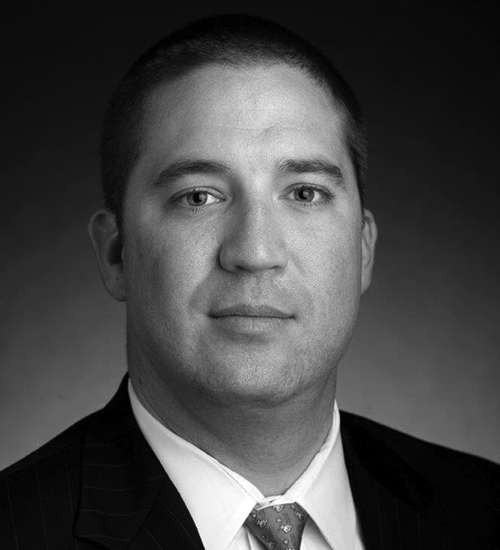 President and CEO
Opening Up
Over half of America is beginning a week with looser coronavirus restrictions. While some states remain under shelter-in-place orders, other states are reopening for business. Gyms, malls and hair salons are beginning to reopen in a scattering of states amid warnings from public health officials that the moves could cost lives.
Will there be a cost to opening up? What about a second wave of COVID-19 in the fall? Much uncertainty lies ahead.
Stocks head lower. Again.
Market action last week saw stocks turn down, while the gold market consolidated within its recent range. The $64,000 question is will the stock market retest the lows seen in late March, which saw the S&P 500 down about 30+% from its high.
History shows new stock lows likely
Research from independent market intelligence firm Bespoke shows the odds are in favor of further stock market declines. The past 25 bear markets since 1928 saw a lower price low put in by the S&P 500 60% of the time.
"In the first bear market of the Great Depression, the S&P fell 44.57% over 58 days and then rallied 20%+ to enter a new bull market," a Bespoke research report stated on Friday. "Unfortunately, the S&P went on to make a lower low 338 days later, and then kept going lower and lower for years," the report added.
Economic Update
30 million jobless claims: Fresh economic data continues to trickle out, confirming the severe damage from the social distancing requirements. Over 3.3 million Americans filed for unemployment insurance last week, raising the total number of people thrown out of work in the past six weeks at over 30 million.
4.8 GDP decline: First quarter GDP (gross domestic product) data released last week showed a 4.8% decline, which is surprising given that the pandemic restrictions didn't begin until the second week of March. Forecasts for second quarter GDP vary widely from negative 10% to as high as a 30% or 40% decline, which is unprecedented in modern history.
Fed rates at zero: The Federal Reserve met last week and kept interest rates on hold at zero, while pledging to do what it takes to support the economy in the midst of this historic event. Unlimited QE (money printing) is now the official policy of the Fed, who has become both the lender of last resort and the buyer of last resort in this topsy-turvy new world of monetary policy. The actions undertaken by the central bank continue to devalue the paper money sitting in your bank account right now.
Huge Gold Coin Demand
The World Gold Council released its Q1 Demand Trends report last week. No surprise. It found that gold coin demand surged higher, up 36% to 76.9 tonnes in the first quarter, driven by safe-haven buying by individual investors.
You don't have to wait
So many parts of our lives are on hold in this pandemic. Your financial security does not need to be on hold. If you haven't fully diversified your portfolio, you can act today. Blanchard is fully operational and available for a complimentary, personalized portfolio review and recommendations for you right now. As greater stock market declines may loom ahead, now is the time to act to lock in your tangible assets while gold is still a relative bargain trading below its all-time high around $1,900 an ounce.
What Lies Ahead?
When will we return to spring and summer days filled with days at the beach, watching your favorite baseball team, shopping at the mall or simply meeting friends for dinner at a new restaurant? There will be a new normal this summer and fall as the country braces for a potential second wave of COVID-19.
Yet, according to a recent survey, the 30 million Americans won't all be able to return to work next month as 7.5 million small businesses are at risk of closing permanently due to the coronavirus shutdowns. At the government level, our country is now saddled with greater debt levels that will handcuff policymakers and tax payers in the years ahead. The massive money printing continues to eat away at the value of a U.S. dollar on a daily basis.
With so much out of your control, it is helpful to focus on what you can control. If you haven't rebalanced your portfolio in recent months, now is the time for that simple and quick exercise. If you'd like us to walk you through that process, please call a Blanchard portfolio manager today.
In these volatile markets, we want to make sure everyone has access to the best information possible to help you navigate the financial storm. So many parts of our lives are on hold in this pandemic. Your financial security should not be on hold.
Stay safe,
David