President Trump hospitalized with COVID-19 infection.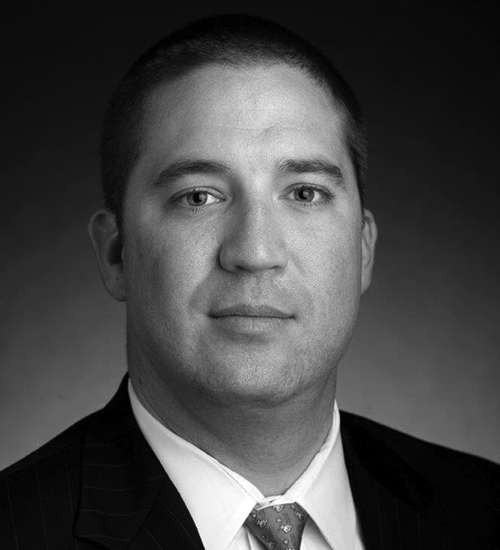 Last week President Trump and First Lady Melania Trump became infected with COVID-19.
On Friday, the president was moved to Walter Reed Medical Center and received an experimental antibody drug treatment through a "compassionate care use" request made by the biotech company Regeneron.
A Sunday press conference with White House doctors said the president "feels well" and that he could be discharged as early as Monday.
The U.S. stock market weakened on Friday, with the S&P 500 down about 1%. But the reaction was muted – suggesting that investors, for now, are not expecting President Trump to turn over powers to Vice President Pence. Heading into this week, the president's health will remain a key market driver and it could impact the markets if his condition worsens.
Other world leaders have gotten sick with Covid-19, notably UK Prime Minister Boris Johnson. In late March, Johnson announced he contracted COVID-19 and was hospitalized in early April as his condition worsened. The UK stock market tumbled nearly 7% in the week following his announcement. However, the U.K. stock market rebounded as the Prime Minister recovered from this illness.
Our country has a well-established chain of succession if the president is unable to fulfill his duties. Nonetheless, concern is rising as a number of Trump's inner circle tested positive for COVID-19 last week including:
Who has tested positive: (source: USAToday)
President Donald Trump
First Lady Melania Trump
Hope Hicks, senior adviser to the President
Bill Stepien, Trump's campaign manager
Republican National Committee Chairwoman Ronna McDaniel
Mike Lee, R-Utah
Thom Tillis, R-North Carolina
Ron Johnson, R-Wisconsin
Chris Christie, former New Jersey governor who helped Trump with debate prep
Three White House reporters
One White House staffer
Kellyanne Conway, former White House senior adviser
The Rev. John Jenkins, president of Notre Dame University (Jenkins was at the White House Saturday, when Trump introduced Judge Amy Coney Barrett as his Supreme Court nominee.
This, of course, remains a developing story and we will be closely watching this week and, in the weeks, leading up to the election.
We wish President Trump and First Lady Melania Trump a full and speedy recovery.
Is the bottom in for gold?
Gold climbed steadily last week and closed above the $1,900 an ounce level. Last week's action is encouraging and suggests a bottom is in for the recent gold market pullback. The gold market remains well above its 200-day moving average, considered an indicator for the long-term trend – and that level was not even tested on the recent correction.
Now is the time to buy gold
Last week, major firms including Wells Fargo and Ray Dalio's Bridgewater Associates said this is a good time to buy gold.
"We're buyers of gold," Wells Fargo head of real asset strategy John LaForge wrote last week.
"After a great seven-month run, gold cooled off in August and September. Gold spot prices today sits about $200 lower than its all-time high of $2,075, per ounce set in August."
Here's what Ray Dalio's hedge fund Bridgewater Associates said in its September report:
"In a world of ongoing pressure for policymakers across the globe to print and spend, zero interest rates, tectonic shifts in where global power lies, and conflict, gold has a unique role in protecting portfolios…It's wise to hold some of what central banks can't create more of."
Presidential election looms
Last week's Presidential debate between President Trump and Democratic candidate Joe Biden was one of the more contentious debates in modern history. However, the debate news was quickly overshadowed by the President's announcement that he contracted COVID-19 later in the week.
Investors and analysts are considering many different scenarios, speculating on how the President's COVID infection could impact the November election. But the truth is – no one really knows. Voting is already underway in many states through in-person early voting and mail-in voting.
As of October 1st, two million Americans have already voted in the 2020 presidential election.
This week the vice-presidential contest will take center stage as Vice President Pence and Democratic candidate Kamala Harris will meet in a debate on Wednesday at 9 pm ET.
Jobs data shows hiring slows heading into election
The U.S. unemployment rate dropped to 7.9% last month, the Labor department reported last week. However, the country added only 661,000 jobs in September, down from the 1.5 million new jobs in August and 1.8 million new jobs created in July.
Recovery has been seen in the labor market in recent months, yet economists say it could take into 2023 for the job market to fully recover.
New layoffs are underway. "Several major corporations announced huge layoffs in recent days: 28,000 at Disney. 3,600 at Ralph Lauren. 3,800 at Allstate insurance. 2,000 at Marathon Petroleum. 31,000 at American Airlines and United Airlines, combined," Time magazine reported on Oct. 2.
The economic recovery remains fragile indeed.
Please stay safe. Until next week…
Regards,
David
Want to read more? Subscribe to the Blanchard Newsletter and get our tales from the vault, our favorite stories from around the world and the latest tangible assets news delivered to your inbox weekly.