Silver Demand Running Hot
Posted on
— 1 Comment
Everyone wants silver these days. That includes investors just like you who want to diversify their portfolios and manufacturers of everything from health care items to lithium batteries to solar panels and more.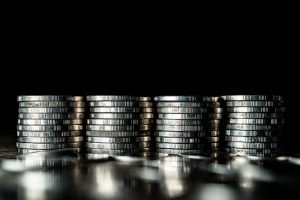 In 2021, every key area of silver demand rose – including the total for overall demand at 1.029 billion ounces, according to the Silver Institute.
Investors, including family offices who want to buy silver bars for their wealthy clients, high-net worth individuals and mom and pop investors all bought more silver in 2021. Indeed, investment in physical silver jumped 32% in 2021 to a 6-year high, according to Philip Newman, managing director at Metals Focus.
On the manufacturing side, the great silver industrial boom is just beginning. As scientists discover more applications for silver in industry every day – industrial demand is red hot and going straight up for the white metal.
Here's a quick look at two new silver industrial applications:
First, the U.S. Food and Drug Administration approved a new wound dressing product for use in our Strategic National Stockpile that contains silver. Argentum Medical's Silverlon silver-based wound dressing contains 50 to 100 times more metallic silver ions than other silver- impregnated dressings and is approved for an application up to seven days for patients who have skin injuries due to radiation treatments.
Second, scientists have now discovered that silver can help fix the short-comings of lithium batteries, which power electric cars. After many charges, lithium batteries tend to short circuit internally, which can destroy the battery. Scientists discovered that adding a silver-lithium layer at the battery's anode holds back the development of lithium filaments, and forms a stable interface with the solid electrolytes. This improved capacity retention by 94.3% over 140 battery cycle, scientists documented in the journal Advanced Science.
The Supply Demand Balance Is Shifting
In 2021, the overall silver supply including mine production, recycling, and official sector sales increased by 5% from 2020. Yet, total silver demand, which includes industrial uses, photography, jewelry, silverware, physical investment, and hedging demand increased by 15%!
That spells higher prices ahead.
Where Is Silver Now?
In December 2021, silver was trading at $22.97 per ounce, an 89% increase over its 2020 low of $12.13. If silver climbs to $35 an ounce, that will mark a 52% gain over 2021 end of year prices.
If you are concerned about inflation now at a 39-year high, the uncontrolled fiscal expansion we are seeing in our government, and the negative interest rates you are getting on your bond returns, increasing your allocation to physical silver could be the right more for you.
This is an optimal time to add precious metals to your portfolio. Demand for silver is running hot and the supply/demand equation will soon force silver prices higher. If you have questions about the outlook for silver prices ahead, call and speak with a Blanchard portfolio manager today!
Want to read more? Subscribe to the Blanchard Newsletter and get our tales from the vault, our favorite stories from around the world and the latest tangible assets news delivered to your inbox weekly.