The Warren Buffett Silver Trade
Posted on
— 1 Comment
Known as the "Oracle of Omaha," many believe Warren Buffett, Chairman of Berkshire Hathaway Group, to be the greatest investor of all time.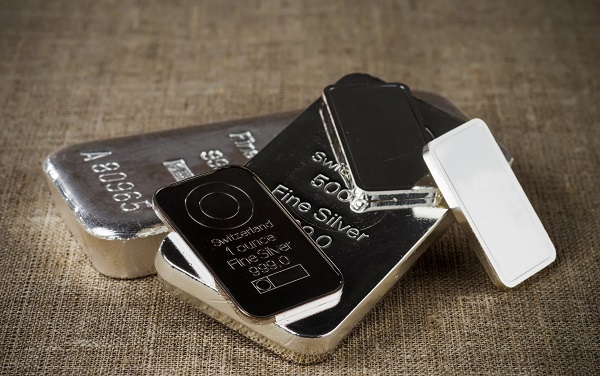 What many investors may not know about Warren Buffett is his big silver buying spree 20 years ago.
From 1997 until 2006, Berkshire Hathaway bought over 37% of the world's silver supply. A keen value investor, Buffett saw silver's collapse from $50 an ounce to under $10 an ounce as a buying opportunity. In 1997, Buffett bought 111 million ounces of silver, which equals about 3,500 tons.
Buffett did pretty well on that silver investment. In 1997, his company made $97.4 million (pre-tax) on his silver investment. Here's what he said to shareholders:
"Our second non-traditional commitment is in silver. Last year, we purchased 111.2 million ounces. Marked to market, that position produced a pre-tax gain of $97.4 million for us in 1997. In a way, this is a return to the past for me: Thirty years ago, I bought silver because I anticipated its demonetization by the U.S. Government. Ever since, I have followed the metal's fundamentals but not owned it. In recent years, bullion inventories have fallen materially, and last summer Charlie and I concluded that a higher price would be needed to establish equilibrium between supply and demand." See the 1997 Berkshire Hathaway Letter here.
Fast forward to today.
Silver is outperforming gold in the second quarter, with gains of about 18% just this month.
Silver was shunned early in the Covid-19 crisis as industries around the globe shut their doors, which decreased industrial demand for this useful precious metal. As the lockdown ends, factories are opening their doors. Even more significantly, individual investors are rushing into the silver market as a safe-haven and wealth preservation tool.
The Covid-19 crisis has reshaped fiscal and monetary policy, opening the door to paper currency degradation, inflation, and the monetization of the U.S. government's debt.
Several decades ago, Warren Buffett saw that silver has inherent value as both a monetary and an industrial metal – the same is true today.
Covid-19 is reshaping our daily lives, the economy, fiscal and monetary policy and the definition of what is money and a store of value. From the beginning of time, gold and silver were used as money. That's one thing that Covid hasn't been able to change.
Want to read more? Subscribe to the Blanchard Newsletter and get our tales from the vault, our favorite stories from around the world and the latest tangible assets news delivered to your inbox weekly.