What's Next for Silver's Meteoric Rally in 2020
Posted on
— Leave a comment
Silver defied gravity in 2020 – outperforming even gold – during this historic rush into precious metals.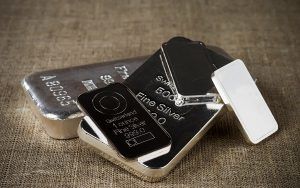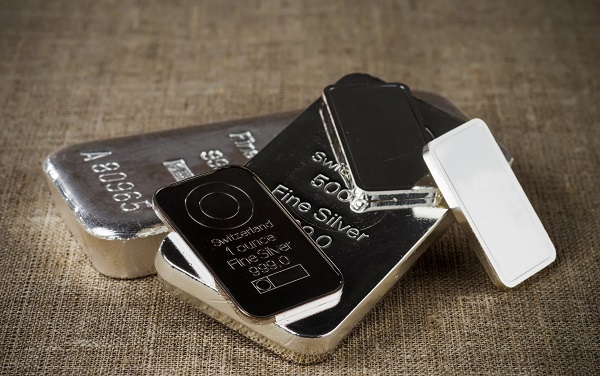 Getting a late start to the precious metals rally is not unusual historically, according to well-respected independent commodities research firm – CPM Group, founded in 1986 via a management acquisition of the Commodities Research Group at Goldman Sachs.
After trading as low as $12.13 an ounce in March, the silver rally gained tremendous steam in the summer months, surging to the $29.00 an ounce area in early August.
In fact, in July, silver posted its strongest monthly gain since 1979.
Overall, silver has clocked gains of 51% this year, outpacing the still impressive 35% gains in gold.
What the Experts Are Saying
Silver prices have more to go.
Bank of America predicts that silver could hit $35 an ounce in 2021 and $50 an ounce over the medium term.
In early August, Goldman Sachs said silver could hit $30 an ounce within 12 months – then it came close trading at $29 an ounce this month.
The precious metal uptrend could last for years, CPM Group – August research note:
"CPM's view is that prices of gold and silver are likely to rise for years. We stated in 2000 that we saw a 'golden renaissance' that would bring more investors in more parts of the world into the market buying more gold for a longer period of time at higher prices than ever before. There was an upward shift in the investment demand curve for gold and silver on a semi-permanent basis.
We said that gold and silver were into a secular bull market that would last years if not decades. When prices peaked in the Global Financial Crisis and Great Recession of 2007 – 2011, we projected of a cyclical downward move in prices that could last 3 to 5 years within the context of that secular bull market, saying we expected prices to resume rising at some point after 2015 – 2017, because all of the economic and political issues that were driving investors to buy gold remained un-repaired, and in many cases had worsened and would worsen further.
All of this still seems a valid and rational outlook for silver and gold," CPM Group said.
Silver Is Both an Industrial and Precious Metal
Silver has been rallying in recent weeks driven by the same factors as gold – concerns about U.S. dollar currency debasement, zero-interest rate environment, and a desire to hedge against inflation. 
Yet, silver has an added boost over gold – as it is a widely used industrial metal.
"Unlike gold, silver is widely used on the factory floor, including in the production of electronics and solar equipment. Industrial fabrication accounted for 52% of silver demand in 2019, compared with 7.5% of gold demand. That means that silver investments are more clearly linked than gold to any pickup in global economic growth," wrote Chris Dieterich, Director at iShares by Blackrock in August.
Interestingly, silver is a key ingredient in solar panels.
If Joe Biden wins the 2020 election and a move toward renewable sources of energy is seen in the U.S. – solar energy could get a big boost, and provide even more upward lift to silver in 2021.
Indeed, Bank of America predicts silver could run toward the $50.00 an ounce level over the medium term and this could be a supportive factor.
Both gold and silver are in uptrends – and the historic moves are far from over. The biggest move in silver could still lie ahead.
"Silver prices have outperformed gold almost every time during periods of rising gold prices since gold prices were freed from their dollar peg in 1968," CPM Group said.
The Gold: Silver ratio
It's been a wild ride for investors watching the gold: silver ratio.
Indeed, the gold: silver ratio rocketed to a record high at 126:1 in March – indicating the strongest silver buy signal in history.
The signal proved to be correct – as silver prices more than doubled into the August high.
Now, the gold/silver ratio has fallen back to 70:1.
Here's what iShares said:
"Investors might consider a valuation comparison between the yellow and white metals. In 2020, buyers have paid more for gold relative to silver than has been typical over the past 50 years."
Many investors have piled into gold in recent weeks. Yet, if history proves correct, the bigger rally may still lie ahead for silver. If you are interested in learning what type of silver diversification would be appropriate for your unique circumstances, call a Blanchard portfolio manager today at 1-800-880-4653 and mention you read this article and want to learn more.
Want to read more? Subscribe to the Blanchard Newsletter and get our tales from the vault, our favorite stories from around the world and the latest tangible assets news delivered to your inbox weekly.