Why a Movie Theatre Chain Bought a Gold and Silver Mine
Posted on
— Leave a comment
In mid-March, the movie theater chain AMC announced their agreement to buy a stake in Hycroft Mining Holding Corp.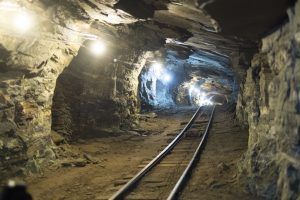 AMC will spend $27.9 million for a 22% stake. The investment offers much-needed support for the mining operation which is struggling financially. Hycroft owns a mine in Northern Nevada and is aiming to raise cash by selling shares. Their goal is to generate $500 million.
In recent months, AMC has seen a dramatic improvement in their financial standing as a result of their meme stock status. The stock surged more than 1,000% in 2021 giving the beleaguered chain a boost. This windfall has allowed the company to become more aggressive in their investments.
The question is: why buy shares in a mining company?
While there doesn't seem to be any definitive answer there are some theories. Some suggest that the investment is a way for AMC to diversify their business. This move may be in response to the continued popularity of streaming entertainment. Additionally, the occasional resurgence of COVID variants has repeatedly kept audiences away from theaters.
Another reason for the deal might be the relationship between Jason Mudrick and AMC CEO Adam Aron. Mudrick – who brought Hycroft public in 2020 – was instrumental in helping AMC escape bankruptcy in 2021 by advising them to initiate an at-the-market share offering. The move helped AMC fully capitalize on their rocketing share price.
The money Hycroft raised from AMC and the money they hope to raise from others might be used to purchase new technology that can more effectively process their reserves. The viability of this plan remains to be seen.
Aron believes that the deal is a wise move for AMC because Hycroft holds "rock-solid assets" and simply needs to overcome liquidity problems to reach profitability. Aron has also indicated that he believes the deal might encourage more investors to purchase Hycroft shares.
Newly raised capital could be the shot in the arm Hycroft needs to realize the full value of their operation. The mining company is focused on gold and silver deposits in Northern Nevada. Their long-term plan is to grow into a large-scale mining operation by redesigning their process for sulfide gold and silver resources.
Immediately following the announcement of the AMC deal investors appeared enthusiastic. Hycroft shares closed approximately 9% higher after the deal was made public.
The rise might also signal a renewed interest among investors in precious metals. As geopolitical tensions continue to rise amid the Ukraine-Russia war more investors are considering of assets that might be more likely to hold their value as global markets waiver. For these investors, purchasing physical gold likely makes the most sense. However, investor appetite for gold and silver has surged enough to reignite interest in mines as well. AMC and Hycroft appear well positioned to benefit from investors' search for stability in uncertain times.
Want to read more? Subscribe to the Blanchard Newsletter and get our tales from the vault, our favorite stories from around the world and the latest tangible assets news delivered to your inbox weekly.