Will The Steel Tariffs Really Only Cost You A Penny?
Posted on
— Leave a comment
You've probably heard the news. 
Last week, President Trump signed off on two new tariffs of 25% and 10% on imported steel and aluminum, respectively.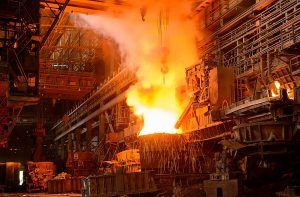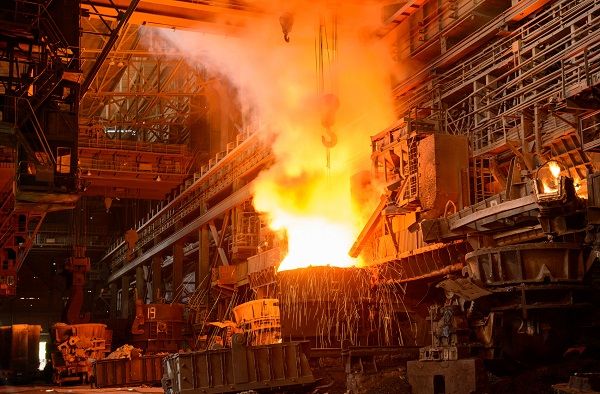 The Commerce Secretary Wilbur Ross has been trying to sell these tariffs as "no big deal" to the U.S. public.
Mr. Ross recently appeared on TV holding a can of Campbell's Soup (watch the video here). He says the new U.S. tariffs on steel and aluminum would only add less than a penny to the cost of the soup.
Is this true? The answer is probably a little more complicated than that.
The ABCs behind Tariffs
We get it. Tariffs don't sound all that interesting. But here's why you should care.
Tariffs are a charge on imports, or essentially a tax.
Here's how this could play out: If a ton of steel costs $100, the 25% tariff means the seller now must pay $25 to the U.S. government, when they sell their steel here.
The seller can choose between selling the steel for $75 (and taking a hit) or raising the price to $125 to maintain their same level of revenue. Most economists expect sellers to raise prices. It is the rational response.
3 Ways Trade Tariffs Could Impact Your Pocketbook
Let's hear what folks on Wall Street and business leaders have to say about what these tariffs could mean for your pocketbook.
Higher Prices on Goods From Canned Goods to Cars
Americans should brace for higher prices.
"The problem is that they [tariffs] are bad for anyone else that uses that steel or aluminum, such as car manufacturers, builders, the energy industry, or really most of the economy. Their input costs have just gone up substantially. According to a UBS analyst, Ford's costs just went up by $300 million, while GM's went up by $200 million. Other companies will be similarly affected. Ford and GM (for example) have two choices here. They can raise prices, which will start to push inflation up higher, or they can eat the higher costs and make less money," says Brad McMillan, Chief Investment Officer for Commonwealth Financial Network.
Others agree.
"A tariff is a tax, plain and simple. In this case, it's an unnecessary tax on every American family and a self-inflicted wound on the nation's economy. Consumers are just beginning to see more money in their paychecks following tax reform, but those gains will soon be offset by higher prices for products ranging from canned goods to cars to electronics," said Matthew Shay, president and CEO of The National Retail Federation. 
The Steel Tariffs Are Bad For the Stock Market
"This is bad for the stock market, as it plays out across the economy. Both higher inflation and lower profits make stocks worth less," McMillan says.
The stock market does not like uncertainty. "The tariffs may add only a penny in additional cost to Campbell's Soup. But the cost to the macro economy via uncertainty and reduced investment could be much larger and highly relevant at the macro level. It could be a very expensive penny, so to say," said Jens Nordvig founder and CEO of Exante Data.
Are the Steel Tariffs The Tip of the Iceberg?
This could be just the beginning. "The fear is that these tariffs are just a start to a longer game of tit-for-tat tariff retaliations and pose a fundamental threat to the rules-based trading system," said Satyam Panday, senior U.S. economist, global economics & research at Standard & Poor's.
"The tariffs may also be a warning shot for China, as the Trump administration prepares to make a decision on the country's alleged abuse of intellectual property rights," says John Lynch, chief investment strategist for LPL Financial.
What's Next?
"The next several weeks will be important for trade policy. First, we will be looking for how strongly foreign governments respond to the new tariffs, specifically whether the response is proportional and whether President Trump will further escalate, as he has threatened. Said Lewis Alexander, U.S. chief economist at Nomura.
The Bottom Line
The tariffs will mean higher prices in a number of consumer goods for Americans. That means rising inflation. The more serious threat will be if other countries strike back with retaliatory measures. Prices could spike significantly higher for many items Americans have gotten used to buying cheaply and it could be a severe negative shock to the stock market.
"In the face of other fading tailwinds and rising headwinds, the economy and markets really don't need more sudden changes that could very well be damaging. But it looks as though that is exactly what they are likely to get," said McMillan.
Gold Is a Smart Portfolio Diversifier
In today's environment with rising trade tensions and accelerated levels of inflation, investing in gold makes more sense than ever. Gold is a hard asset that rises in price over time. Gold is also a hedge against economic uncertainty and political strife and inflation.  A full-blown trade war could topple the stock market bear and in turn propel gold prices even higher. Now is the time to add gold to your portfolio. Risks are rising and gold is the answer to the economic storm that may lie ahead.