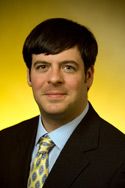 Stephen W. Davidson
Senior Portfolio Manager
Blanchard & Company, Inc.
888-830-2646
Stephen has been with Blanchard and Company for over 20 years, and through his years of experience, has consulted a wide variety of clients.  This experience has taught him the importance of listening to his clients goals, and providing them with the best customer service possible.  He is passionate about building, preserving, and privatizing his clients wealth with precious metals and rare U.S. coins.
Stephen received a B.A. from Louisiana State University in Baton Rouge, LA.  He's married and has two wonderful daughters.  In his spare time, Stephen enjoys spending time with his family, cooking, and watching L.S.U. sports.  He feels it is important to give back, and has been involved with Hogs for the Cause and local Catholic Adoption Services. 
Stephen's clients are very important to him, and he's available to them any time.  Please feel free to reach out to Stephen as it will be his pleasure to answer any questions you may have.