$1 Peace MS64 Certified (Dates/Types Vary)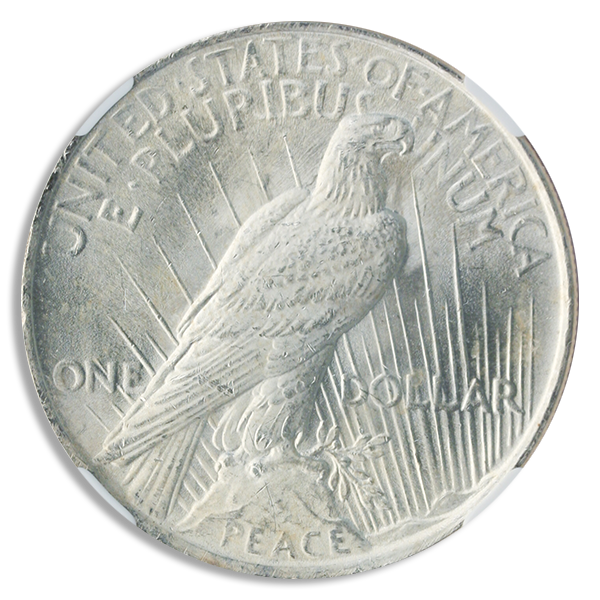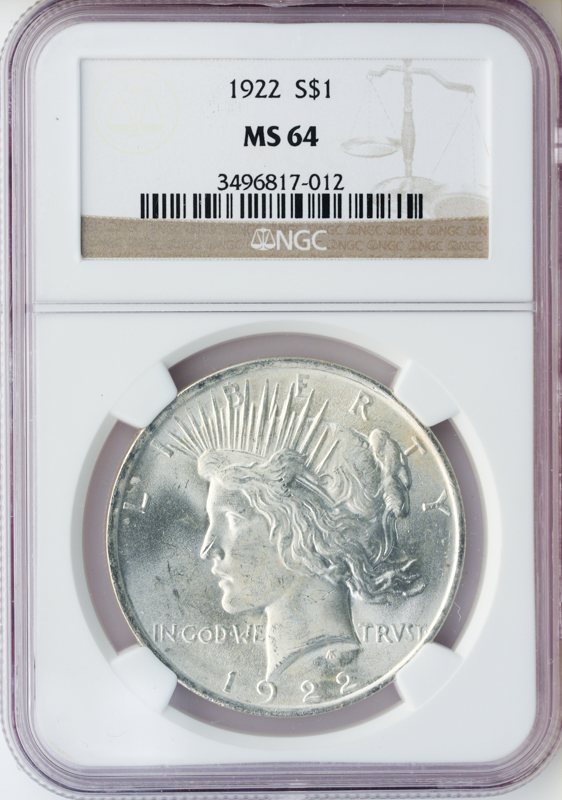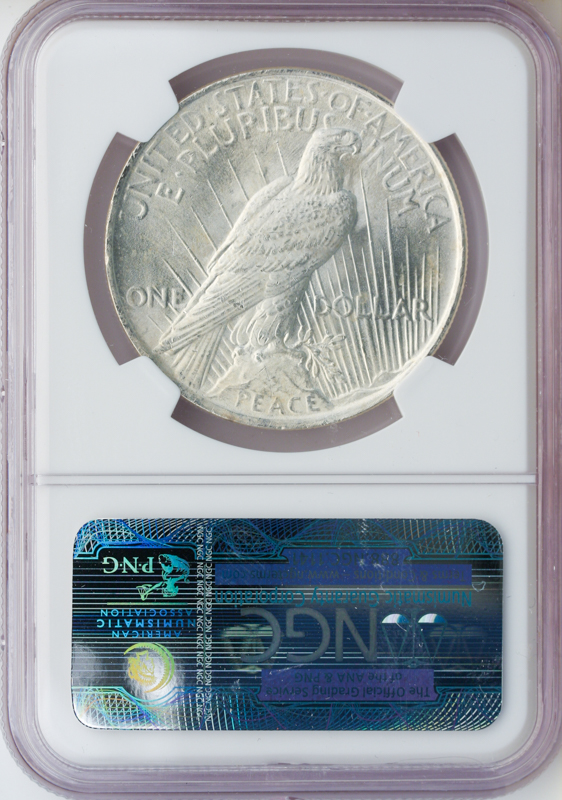 Introduction
The Peace Silver Dollar, certified as Mint State 64 (MS64), holds a significant place in American numismatic history. The coin was introduced as a symbol of peace and hope following the conclusion of World War I. Despite being minted for a relatively short period, the Peace Silver Dollar continues to be a cherished and sought-after collectible, admired for its historical significance and exquisite design.
History
The Silver Peace Dollar was first minted in 1921 to commemorate the end of World War I and symbolize peace and hope for a better future. The coin was the result of a competition to find a design that would reflect these sentiments and sculptor Anthony de Francisci's winning design was chosen for both the obverse and reverse sides. The coin's production faced some challenges due to controversies surrounding the high-relief design, but eventually, it was modified for easier striking. Peace dollars were minted from 1921 to 1928 and again in 1934 and 1935. Though they have not been issued for circulation since, these coins remain popular among collectors and investors for their historical significance and beautiful design.
Design
The design of the Peace Silver Dollar is a true representation of its name, symbolizing peace and hope after the end of World War I. The obverse features a left-facing portrait of Lady Liberty, wearing a radiant crown with the word "LIBERTY" inscribed above her headband. She is surrounded by the words "IN GOD WE TRVST," with the word "TRUST" spelled in the old English style. The reverse displays a majestic bald eagle perched on a rock, clutching an olive branch, signifying peace. The eagle is encircled by a laurel wreath, and above it, the words "UNITED STATES OF AMERICA" are inscribed. The bottom bears the denomination "ONE DOLLAR" and the phrase "E PLURIBUS UNUM," translating to "Out of Many, One." The detailed and intricate design of the Peace Dollar has made it an enduring favorite among collectors and investors alike.