Monster Box – Silver Eagle


High Demand Product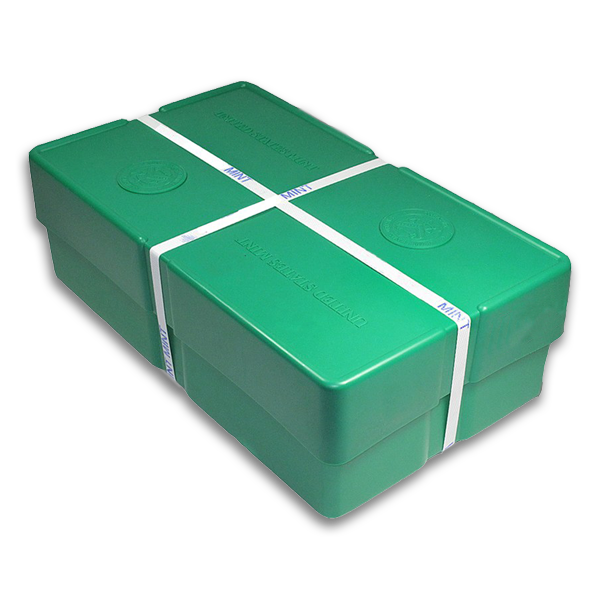 Introduction
Struck in .999 fine silver, the Monster Box contains a total of 500 coins. With high demand from collectors and investors alike, this Monster Box of Silver Eagle coins is a treasured addition to any precious metals portfolio or numismatic collection. The design captures the essence of the American spirit and celebrates the enduring legacy of the Silver Eagle as a symbol of American pride and prosperity. Dates and types vary for this box.
History
Monster Boxes are a popular packaging option offered by official mints to purchase bulk quantities of their bullion coins, such as the Silver American Eagle. The Silver American Eagle program was first introduced by the United States Mint in 1986 and has become one of the most widely recognized and collected bullion coins worldwide. These coins are struck from .999 fine silver and feature designs by Adolph A. Weinman and John Mercanti on the obverse and reverse, respectively, up until 2021. At that time, the reverse design was updated and the obverse design was refreshed while maintaining the classic Weinman art.  Each year, new releases of Silver American Eagles contribute to the ever-growing legacy of this iconic coin series.
Design
These silver eagles may feature either the type 1 or type 2 obverse and reverse designs. Dates and types vary.