$10 Indian Certified MS64 CAC (Dates/Types Vary)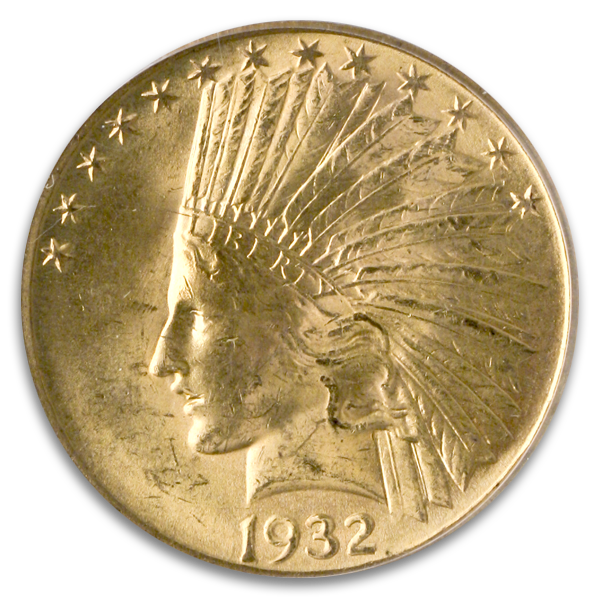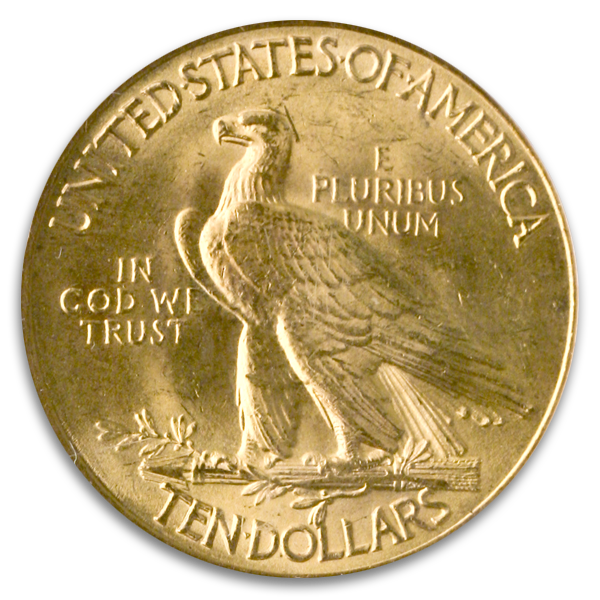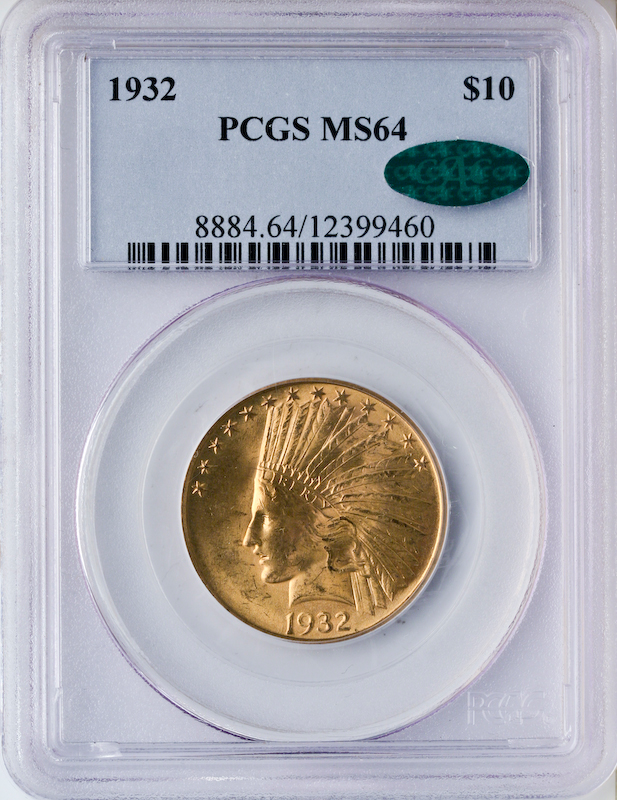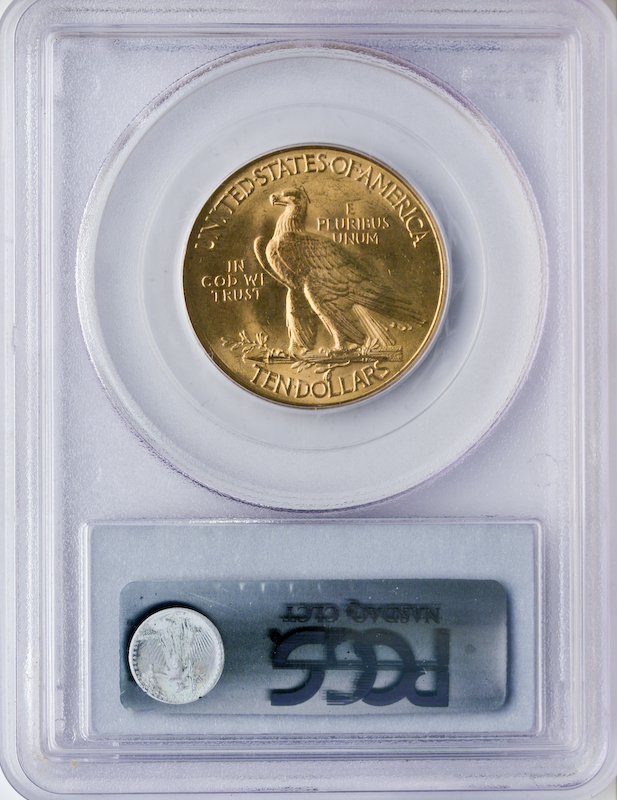 Introduction
The $10 Indian offers a captivating glimpse into the world of numismatic treasures. These coins represent a pivotal period in American coinage history, characterized by remarkable artistry and cultural significance. Despite their age, they retain significant design elements and carry the legacy of the time in which they were minted. These coins have been certified as MS64 (Mint State 64) by reputable grading services and further endorsed by the Certified Acceptance Corporation (CAC). The CAC certification signifies that these coins have met strict criteria for quality and originality, making them even more desirable to collectors and investors. With their MS64 CAC certification, these coins exhibit exceptional mint luster and bear only minimal wear, making them highly sought after in the numismatic market.
History
The history of the $10 Indian intertwines with a transformative era in American coinage. Minted from 1907 to 1933, in various dates and types, these coins emerged during a period of artistic renaissance and cultural significance. President Theodore Roosevelt's desire for more exquisite designs led to the collaboration between sculptor Augustus Saint-Gaudens and the U.S. Mint. The production of these coins ended in 1933 due to the discontinuation of gold coinage during the Great Depression. Despite their age and wear, they continue to carry historical significance and artistic beauty. The $10 Indian serves as a tangible artifact of a significant era in American numismatic history, connecting collectors and enthusiasts with the rich cultural heritage and enduring value they embody.
Design
The design of the $10 Indian showcases the remarkable artistry and cultural significance of American numismatic craftsmanship. Sculpted by Augustus Saint-Gaudens, the obverse features a captivating portrayal of Lady Liberty wearing a feathered headdress, symbolizing the nation's diverse cultural heritage. Despite the moderate wear, the design elements of Lady Liberty's graceful profile and intricate headdress remain distinct, representing enduring artistic brilliance. The reverse showcases a majestic eagle perched on a bundle of arrows and olive branches, symbolizing strength and peace. The engravings, although displaying signs of circulation, maintain their significance and provide a sense of history.
Comparison Chart

A LITTLE STICKER MAKES A BIG DIFFERENCE.
Within each number of the coin grading scale is a small range of condition from low-end to high-end. Certified coins of the same grade can be of varying quality. Many of today's collectors want coins that are solid or premium quality for their assigned grade. CAC holds coins to a higher standard so you can be confident in the value of yours. We verify previously graded coins … and award our sticker only to those coins that meet the standard for today's selective buyer.
WHAT THE CAC STICKER MEANS:
Verified. Your coin has been verified as meeting the standard for strict quality within its grade.
Guaranteed. CAC stands behind our verification.
THE CAC STICKER IS BACKED BY EXPERIENCE.
CAC was founded by leading members of the numismatic community, including John Albanese, a respected authority on coin grading and the rare coin market.