1 oz Austrian Gold Philharmonic Coin (Dates Vary, BU)
Credit / PayPal / Venmo
$2,076.03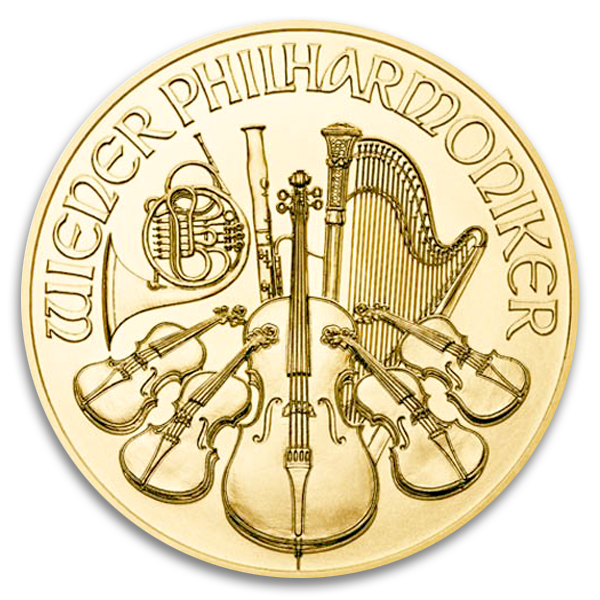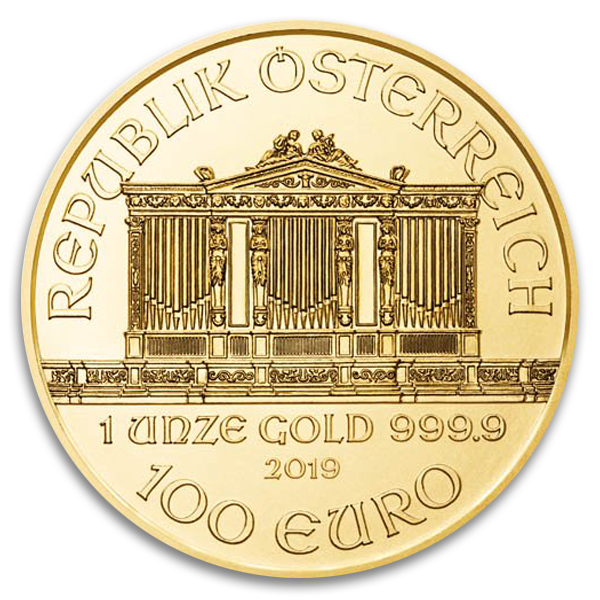 Introduction
The 1 oz. Austrian Gold Philharmonic stands as a symbol of Austria's rich musical heritage and superb craftsmanship. As Brilliant Uncirculated (BU) coins, they are struck with meticulous attention to detail, ensuring a flawless appearance. Struck with one troy ounce of 99.99% pure gold, it represents the pinnacle of quality and purity. Its exquisite design and high gold purity, make it a sought-after choice among numismatists and investors worldwide, reflecting Austria's commitment to artistic expression and the enduring power of music.
History
The history of the 1 oz. Austrian Gold Philharmonic begins with its introduction in 1989 by the Austrian Mint. This coin was created to honor Austria's rich musical legacy and the renowned Vienna Philharmonic Orchestra. It quickly gained popularity for its unique theme and exceptional quality. Throughout the years, the Austrian Gold Philharmonic has become a cherished collector's item and a respected investment in precious metals.
 Design
The design of the 1 oz. Austrian Gold Philharmonic is a harmonious tribute to Austria's rich musical legacy. The obverse features a meticulous depiction of the Great Organ, an iconic instrument housed within Vienna's renowned Musikverein concert hall. The intricate detailing of the organ pipes and architectural elements adds depth and grandeur to the coin's design. On the reverse, a collection of musical instruments, including the cello, violin, harp, flute, and horn, are beautifully arranged, representing the diverse voices that come together to create symphonic brilliance. The delicate engraving and fine detailing capture the essence of each instrument, reflecting the coin's commitment to artistic excellence.