Any Date 1/10 oz Gold Eagle


.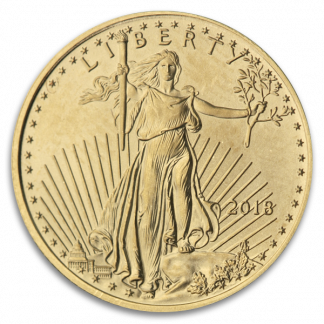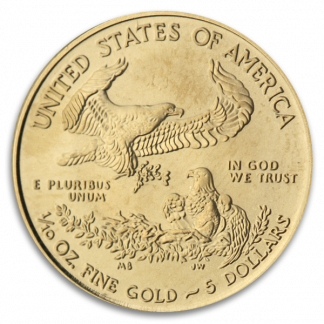 The smallest regularly traded gold coin from the US Mint is the American Gold Eagle.
actual gold content of 1/10 troy oz
From United States Mint
Obverse: the obverse shows Lady Liberty walking away from the suns rays, she is holding an olive branch and a staff. The words LIBERTY are engraved above her head.
Reverse: The reverse shows a family of Bald Eagles. The words UNITED STATES OF AMERICA are engraved at the top of the coin, and E PLURIBUS UNUM is to the left of the family, and IN GOD WE TRUST is engraved to the right of the family. The bottom of thr coin has the denomination and weight of the coin.
Add this coin to your collection today!