British Sovereign-Modern Queen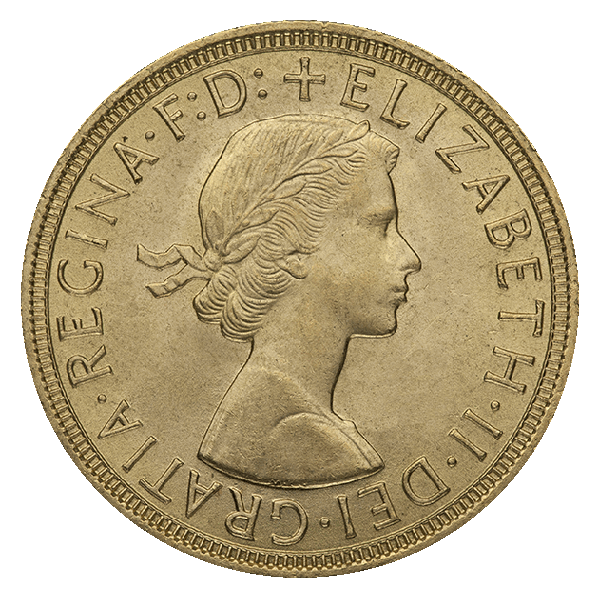 Introduction
The British Sovereign, featuring the portrait of the reigning monarch, holds a special place in the world of numismatics and British history. In its modern incarnation, adorned with the likeness of the current Queen, it serves as a tangible link between the British monarchy's enduring tradition and contemporary reigns. This coin, available in different sizes and compositions, reflects the strength and continuity of the British monarchy, while also being a cherished collector's item that captures the essence of British coinage in the 21st century.
History
The history of the British Sovereign featuring the Modern Queen is a reflection of the ever-evolving monarchy and British coinage. It began with the introduction of the current design in 1957, featuring a youthful portrait of Queen Elizabeth II by Mary Gillick. Over the years, this iconic portrayal was updated to reflect the Queen's changing appearance, with renditions by other talented artists like Arnold Machin and Raphael Maklouf. The Sovereign, with its timeless St. George and the Dragon reverse design, continued to be struck in various sizes and compositions, aligning with Britain's monetary needs and traditions. The coin has played a vital role in British currency and has evolved to symbolize the enduring reign of Queen Elizabeth II, making it not only a valuable piece of currency but also a significant cultural and numismatic artifact.
Design
The design of the British Sovereign featuring the Modern Queen is a testament to the evolution of British coinage and the enduring presence of Queen Elizabeth II. On the obverse, Her Majesty's portrait graces the coin, with various renditions reflecting her changing appearance and age throughout her reign. The reverse typically showcases the timeless depiction of St. George, mounted on horseback and vanquishing a dragon, symbolizing courage and valor. Surrounding these central motifs are inscriptions denoting the monarch's name, the coin's denomination, and the year of issue. The design's adaptability to accommodate the Queen's evolving image while retaining a consistent reverse motif illustrates the seamless blend of tradition and modernity that defines this iconic British coin.