1 oz American Gold Eagle Coin (BU, Dates Vary)
Credit / PayPal / Venmo
$2,111.97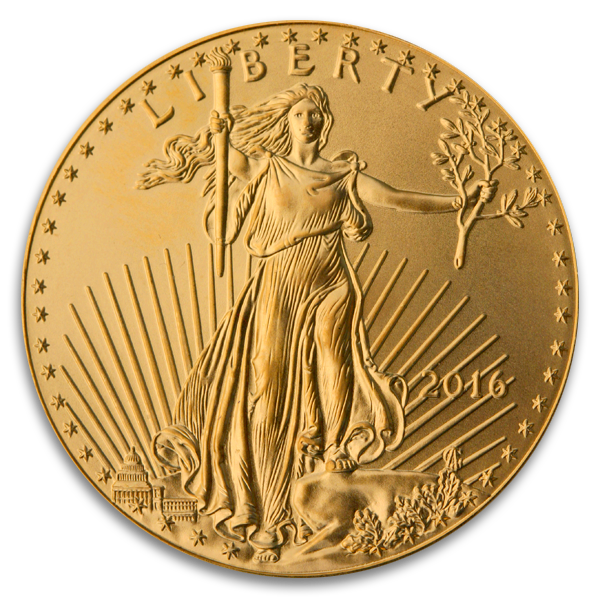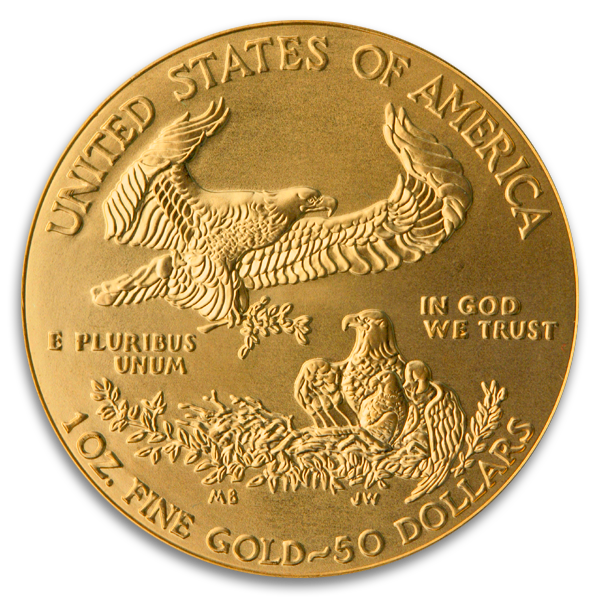 Secure Investment, Tangible Beauty
These American gold coins are the most popular of the U.S. Mint, and it is easy to see why.  Considered by many to be the most beautiful coin ever produced, the 1 oz. American Gold Eagle coin (BU) is the top-selling
gold bullion coin
in the world, offering a rock-solid investment in a rapidly fluctuating economy. Because the coin's value often moves independently of stocks and bonds, it consistently holds its value to deliver investment stability, while improving overall portfolio performance.
History
The United States created a bullion coin for the ages. Authorized by Congress and signed into law by President Ronald Reagan in 1986, the American Gold Eagle program would quickly establish itself as a global standard for bullion that is artistically rich, perfectly collectible, and thoroughly American. The 1 oz. American Gold Eagle coin was debuted in 1986 by the U.S. Mint. A new one has been produced every year since, after being authorized by the Gold Bullion Act of 1985. The Gold Eagle coin was originally a $10 gold coin, and the "eagle" became a face-value base unit for gold coins, with other denominations including the Double Eagle and Half Eagle. The last Double Eagle design, the $20 Saint-Gaudens gold coin, is often regarded as the most beautiful coin design in history. The modern Gold Eagle coins for sale are fashioned after this 1907 gold coin, which was in circulation until 1933.
Design
Today, the modern Gold Eagles are a whisper of history, as they showcase the design that made its first appearance on American Gold coins in 1907. The obverse of the 1 oz. gold coin is adapted from Augustus Saint-Gaudens' famed Gold Double Eagle design of 1907.  The gold coin design features a full-length Lady Liberty with flowing hair, carrying a torch in her right hand and an olive branch in the other. The reverse design, by Miley Busiek, features a male bald eagle in flight carrying an olive branch to his nest, which contains a female eagle and her hatchlings. The design of this American gold coin represents the strength and importance of American families.