1 oz Australian Gold Kangaroo Coin (Dates Vary, BU)
Credit / PayPal / Venmo
$2,116.90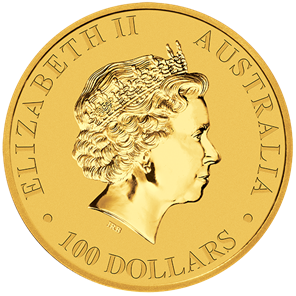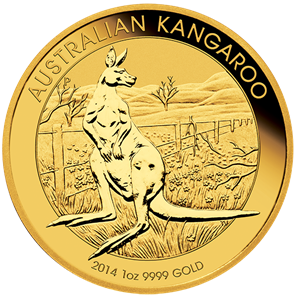 A True Rarity in Bullion Coins
Composed of an impressive 99.99% percent fine gold, the Australian Gold Kangaroo is unrivaled for its purity and design. Each mintage of the Kangaroo is a limited edition, with its design changing annually. This, along with their limited annual mintage, raises their numismatic value above the value of gold, making it a secure investment with collectible qualities.
History
In 1986, to symbolize the metal found in Australia, the Perth Mint introduced the Gold Nugget series. The popular gold bullion series was designed to compete with other world bullion gold coins. The original design featured the world-famous gold nugget from 1986 to 1989, but with the 1989 proof edition, it was replaced with the Australian kangaroo – a more recognized symbol of Australia. Starting in 1990, the featured images of kangaroos changed annually, adding to the collectability of the coins.
Design
While there are many recognizable species distinctive to Australia, the most popular is the kangaroo. It is the largest marsupial in the world, combining a lovable appearance with an extremely muscular body. It symbolizes various groups and government agencies: on the logo for the Royal Australian Air Force, as a brand image for Qantas Airlines, and on the official coat of arms, making it the obvious choice for an Australian gold bullion design. The obverse of the 2016 Kangaroo – Australian 1 oz. Gold features Ian Rank-Broadley's right-profile portrait of Queen Elizabeth II with Her Majesty's name, the nation of issue, and the face value engraved around it. The reverse of the coin depicts a kangaroo standing up, resting on its muscular tail, with the silhouette of another kangaroo off in the distance as the background image. The coin's year of minting, weight, purity, metal content and AUSTRALIAN KANGAROO are engraved around the kangaroos.