$20 LIBERTY JEWELRY (Dates/Types Vary)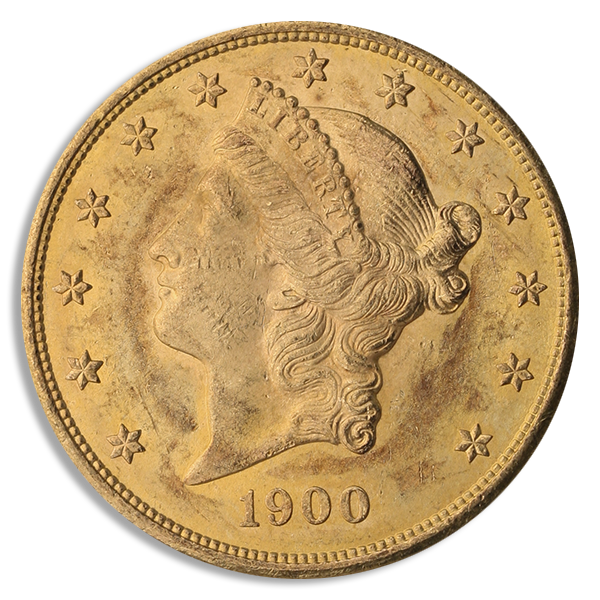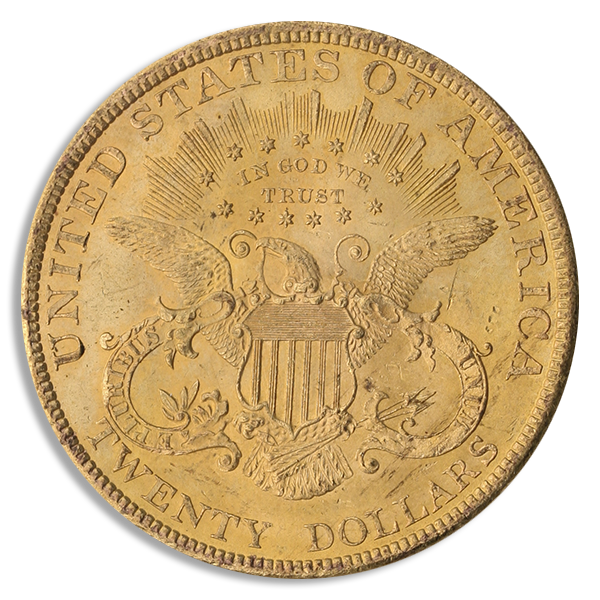 The difference between this Type and the previous one is the manner in which the denomination is expressed. On earlier Types, the denomination was presented as TWENTY D. On this Type it is displayed as TWENTY DOLLARS . In 1900 the reverse had a minor modification made to the smoothness of the back of the eagle's neck.
This is by far the most common of the three Types of Liberty Head Double Eagles, with over 64 million pieces minted. In 1904 the Philadelphia Mint struck 6,256,699 coins, making it the second highest mintage of any U.S. circulating gold coin, exceeded only by the 1928 Double Eagle, which had a mintage in excess of eight million. The coin was produced in Philadelphia, San Francisco, New Orleans, Carson City and Denver.
Type 3 Liberty Head Double Eagles were heavily used for international payments, as foreigners preferred gold coins to paper money. Literally millions of Type 3 Liberty Head Double Eagles were sent overseas. To this day, most Liberty Head Double Eagles newly introduced to the market have been imported from Europe.
Most collect this issue as a Type, selecting one high-grade example for their holdings.
A few hardy souls will build a complete date and mintmark set, but will need a healthy amount of patience and funds as a few of the dates are very pricey (although not extremely so, even in low grade). Bullion hoarders are drawn to this Type as a hedge against inflation. As the Type was minted in relatively large numbers, its numismatic premium, in low grades, is comparatively low. Common-date, low-grade Type 3 Double Eagles have long been a favored substitute for purely bullion pieces such as Krugerrands.