$20 Saint Gaudens N/M Certified MS65 (Dates/Types Vary)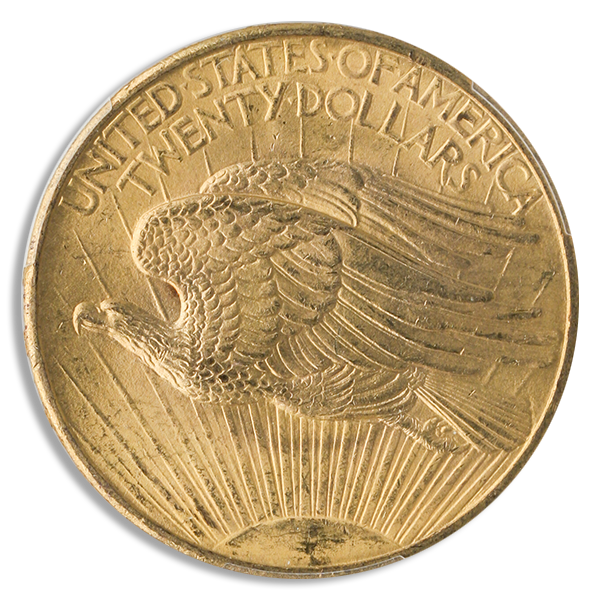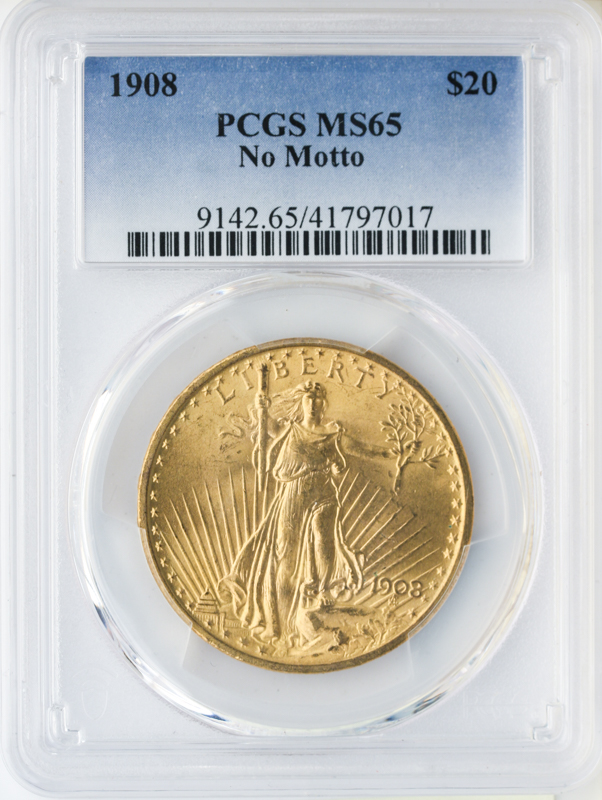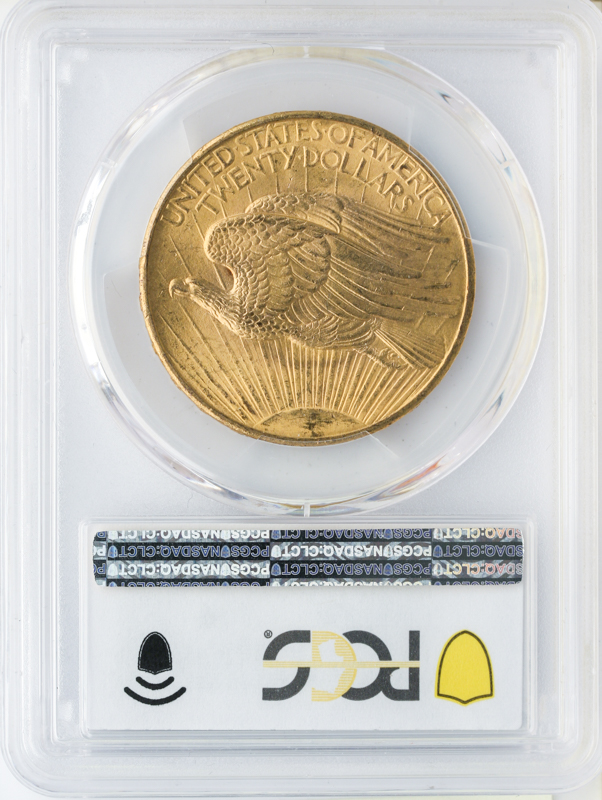 The design elements are identical to the high-relief Type, the devices are simply not as raised above the field. There are some minor differences in the length of the rays on the obverse. Some coins have short rays as depicted above. The versions with longer rays can be distinguished by looking at the ray closest to the olive branch in Liberty's left hand. On the long-ray variety, the ray just about touches the branch, unlike the short ray seen above. The motto IN GOD WE TRUST was not placed on this coin, at the direct order of President Roosevelt. Roosevelt was a devoutly religious man and felt it wrong to have God's name on a coin that may be used for immoral purposes.
Saint-Gaudens never saw his artwork become an actual circulating coin; he died in August of 1907 shortly before the coins were struck. To solve the problems inherent with high reliefs, new copy dies were to be mechanically produced using the original high-relief models. Mint Engraver Charles Barber, wanting to make his own dies, said the mechanical reduction process was not practical. The resulting Barber version was, in Breen's words "a travesty of St. Gaudens' original concept". Even acknowledging that statement, the coin is still considered to be the prettiest one the nation ever produced.
No Motto Saints dated 1907 were minted only in Philadelphia. In 1908 both Philadelphia and Denver produced the coin. Most collect the issue as a Type, but it is not hard to build the complete three-coin set.