20 Top Analysts Forecast Gold above $1,400 in 2019
Posted on
— Leave a comment
How high could gold climb in 2019?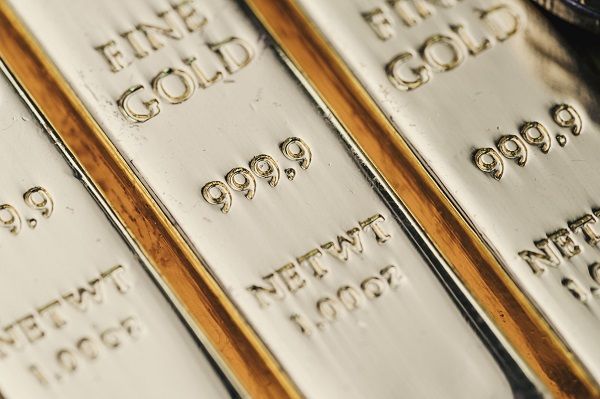 Twenty of the world's most esteemed precious metals analysts projected a high above $1,400 an ounce for gold in the Forecast 2019 survey published by the London Bullion Market Association.
The LBMA, which is a standards setting body for the precious metals industry, polled 30 analysts for its annual survey. Two-thirds of those analysts expect gold to hit or surpass the $1,400 level in 2019.
Here's WHY some of these analysts were so positive on the outlook for gold, according to the LBMA survey:
Eddie Nagao of the Sumitomo Corporation in Tokyo was the most bullish. Nagao projected that gold could trade as high as $1,475 in 2019.
"The Fed won't be able to hike rates as much as it would want. The probability of a US recession is higher now and volatility of the markets is expected to rise as there will be fewer risk underwriters under such circumstance. Gold is to be one of the favored asset classes among institutional and private investors," Nagao said.
Frederic Panizzutof the Mks Pamp Group in Geneva projects that gold could trade as high as $1,460 in 2019.
"We do expect the Fed to be on a wait and see stance, and to take a slower pace in hiking interest rates. In such a scenario, the US dollar might not strengthen much further, especially in the second half of the year. This combined with the ongoing US-China trade debates, geopolitical tensions, political turmoil and additional stock market downside corrections will be supportive for gold. More volatility in stock markets shall trigger safe haven gold buying. We view 2019 as a year of assets rebalancing and fresh money to flow into gold. The official sector shall continue to be a net buyer," Panizzutof said.
Suki Cooper of Standard Chartered, New York called a gold high at $1,440 an ounce in 2019.
"Scaling back of Fed rate hike expectations, a weaker USD and lower US Treasury yields paint a favorable backdrop for gold prices…Gold has reasserted its safe haven status in past weeks amid a weaker equity market and easing trade tensions, and lingering political risks such as Brexit that could expose prices to the upside…Official-sector purchases are set to mark the strongest year in three years, buoyed by new market entrants such as Hungary, Poland and India, as well as established buyers such as Russia, Kazakhstan and Turkey. We expect this strength to continue in 2019," Cooper said.
Cameron Alexander at GFMS Refinitiv in Perth sees gold climbing to $1,415 per ounce in 2019.
"We expect gold prices to continue to benefit from continued economic uncertainty and a slowdown in the US economy. As we approach the end of the economic growth cycle, demand for defensive assets is likely to pick up as concerns deepen about the widening US budget deficit and as the tariff-driven trade war starts to damage the country's economy," Alexander said.
The Bottom Line
The price of gold hit a 10-month high last week. 
Industry analysts around the world expect gold to climb even higher. If you've been thinking about adding more gold to your portfolio, now is a great time to buy before prices rise even more. Get started here.