Market News
Featured | August 6, 2020
See a penny pick it up –and all day you'll have good luck! Remember that old rhyme? It could become a relic – along with the penny if some cost cutters get their way. The Covid-19 pandemic has created a nationwide coin shortage. Shoppers are relying on debit and credit cards to avoid touching cash,…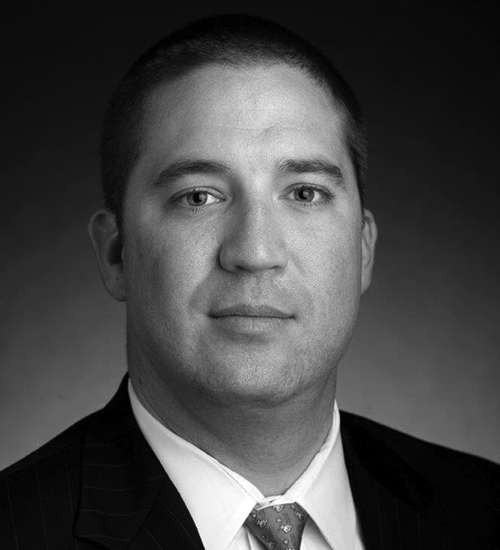 Featured | August 3, 2020
Last week was one for the history books. After nine-years, gold surged to a new all-time record high – trading up to $1,977.50 as the Covid pandemic rages on, the economic data crumbles and the U.S. dollar crashes lower. The GDP report was a bitter pill to swallow – even though we knew it was…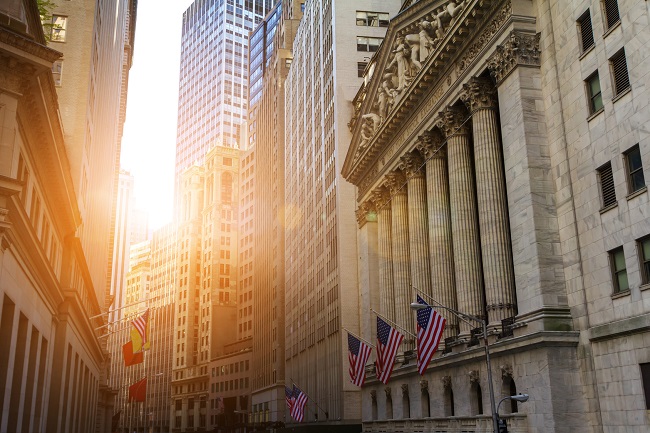 Featured | July 30, 2020
The U.S. Stands at a Dangerous Tipping Point. As gold spiked to a new all-time record high this week at $1,960 an ounce, Wall Street investment bank Goldman Sachs warned the U.S. was at risk of losing the dollar reserve currency status. Soaring U.S. government debt, rising political uncertainty and social unrest dominate our times….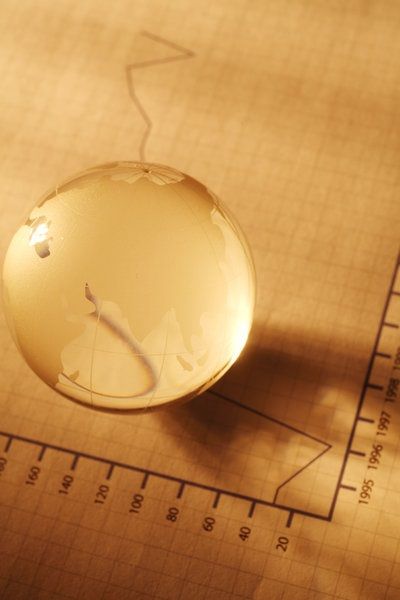 Gold | July 29, 2020
We live in confusing times. The outlook for a COVID vaccine has never been more promising. Yet, the number of new cases in the US has never been more dire. This dichotomy has people reeling because they are rightfully frightened while guardedly optimistic. Consider the tone Pfizer CEO Albert Bourla struck earlier this month when…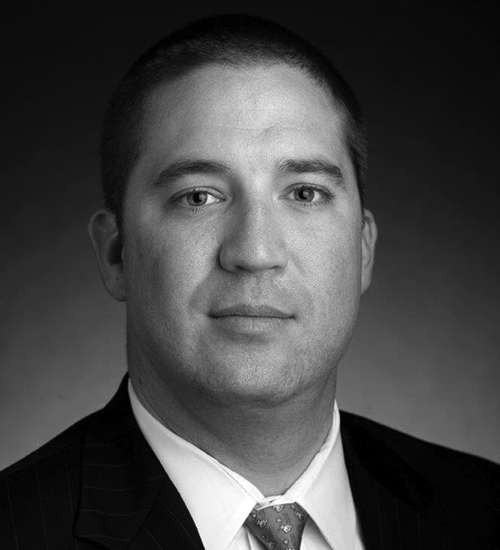 Ask an Expert | July 27, 2020
Falling dollar helps gold shoot above $1,900 an ounce. The U.S. dollar fell five days in a row last week. While paper money fell in value, gold and silver leapt sharply higher last week – fueled by a new Cold War with the U.S. and China, expectations for another trillion dollar government stimulus bill (paid…
Last week was one for the history books.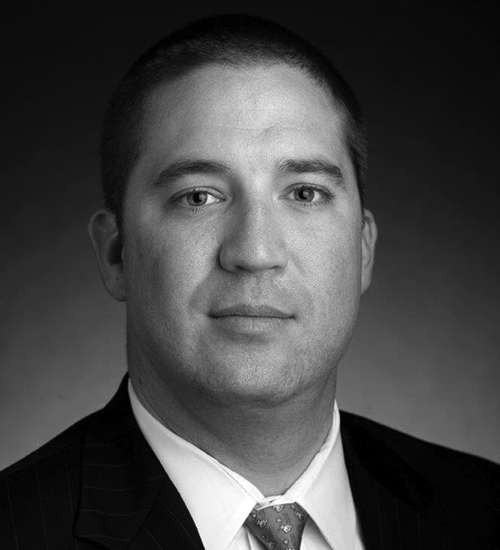 After nine-years, gold surged to a new all-time record high – trading up to $1,977.50 as the Covid pandemic rages on, the economic data crumbles and the U.S. dollar crashes lower.
The GDP report was a bitter pill to swallow – even though we knew it was coming.
The 2Q GDP report revealed that U.S. economic growth plunged 32.9% in the second quarter. That marks the largest drop on record, in history.
The economic damage will take years to unwind, according to Capital Economics. Indeed, as many as 4 million small businesses could be lost entirely in 2020, according to the Wall Street Journal.
In the midst of the health and economic crisis, gold climbed 10% in July, cementing its best monthly gain in eight years. Bigger picture, gold is up 27% year to date.
The rally in gold is being complemented by a dramatic surge in silver prices as well. Silver is now up 33% year to date – as precious metals prove to be a safe-haven in this crisis.
Fed reveals its impotence
At a Federal Reserve meeting last week, the central bank revealed its impotence in the midst of this crisis. Having already printed trillions of new dollars since the start of 2020, the Fed appears to be out of bullets to help the economy.
Indeed, many – including Goldman Sachs – now warn that the Fed's actions are debasing our currency, which leaves us at risk of losing the reserve currency status of the world.
Since the Covid crisis began, central banks around the world, led by the U.S. Fed, have pumped massive amounts of liquidity into the global economy.
However – it is becoming clear that trillions of new printed dollars aren't what will revive the U.S. economy.
Instead, in order to revive the economy – the U.S. must gain control over the Covid pandemic.
The Fed stated that looking ahead, a fair amount of economic uncertainty exists and that the "path of the economy will depend significantly on the course of the virus."
The Fed kept interest rates at 0%, at its latest meeting and is expected to maintain that level for the next several years.
Stimulus Ahead?
The extra $600 per week in emergency unemployment benefits expired last week. While Congress has been debating a new round of emergency stimulus, talks are on-going.
With Congress scheduled to go into recess August 10 through Labor Day, there is growing concern the next stimulus package will stall and not get passed before the policymaker's vacation.
The Presidential Vote
Looming large for the United States, the presidential election is a few months away – and will continue to take up a greater share of headlines. The nation is preparing for a potentially turbulent election cycle as public confidence in the electoral process may be eroding.
Last week President Trump floated the idea of postponing the Nov. 3 election.
Investors should plan and prepare for stock market turbulence into year-end – as the on-going health crisis, the election and on-going debasement in the dollar loom large.
Hurricane seasons heats up
As the hurricane season begins to heat up on the Atlantic coast, Tropical Storm Isaias threatens Florida. Just as the Covid-19 pandemic has altered so many aspects of our lives – hurricane prep is complicated by the virus. Florida authorities are challenged with how to prepare shelters where citizens can seek refuge from storms if needed – while safely social distancing and staying healthy.
If you are in a hurricane prone area, take the time now to prepare your emergency supplies and your family escape plan.
Last Word
Gold posts its highest weekly close on record – now what?  
"Still bullish and still buy dips," says a July 29 BofA Global Research report.
Have a good week!
Best,
David
The U.S. Stands at a Dangerous Tipping Point.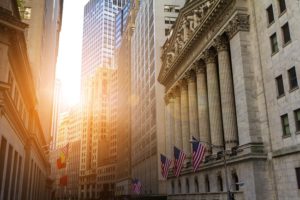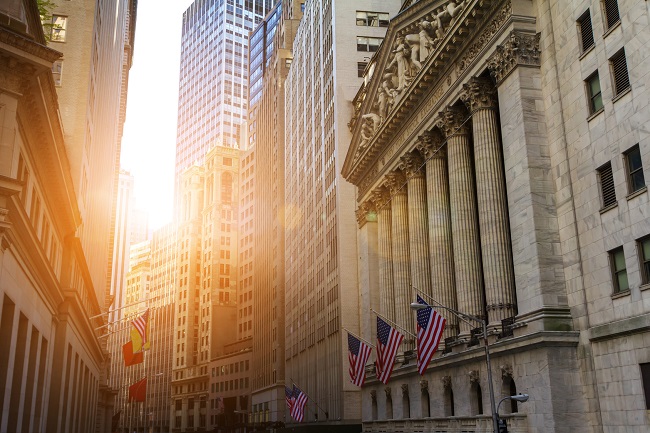 As gold spiked to a new all-time record high this week at $1,960 an ounce, Wall Street investment bank Goldman Sachs warned the U.S. was at risk of losing the dollar reserve currency status.
Soaring U.S. government debt, rising political uncertainty and social unrest dominate our times. Meanwhile, our government policies have cheapened the value of our money.
The U.S. dollar's century-long reign over the world economy faces a looming threat as China's renminbi strives to become its successor.
These are not fringe or conspiracy concerns – but are being put forth by some of the brightest and most successful minds in our country today – and are helping gold soar to new all-time highs.
"Gold is the currency of last resort, particularly in an environment like the current one where governments are debasing their fiat currencies and pushing real interest rates to all-time lows," wrote Goldman strategists including Jeffrey Currie. There are now, they said, "real concerns around the longevity of the U.S. dollar as a reserve currency." – Bloomberg, July 28, 2020.
Print money and spend. Print money and spend. The U.S. has been able to get away with this economic model for decades as the U.S. dollar has the benefit of acting as the world's reserve currency.
Yet, many warn the U.S. is blatantly mismanaging its finances and its currency – as we allow our government debt to skyrocket to an all-time high at $26.5 trillion (up from $19 trillion four years ago), run a zero-percent interest rate policy and continue to print trillions of new dollars at an astonishing pace.
"In the 1960s, French Finance Minister Valéry Giscard d'Estaing complained that the dominance of the U.S. dollar gave the United States an "exorbitant privilege" to borrow cheaply from the rest of the world and live beyond its means. " – Foreign Affairs, July 28, 2020
View from Sydney
Sometimes it's useful to look at what's happening here in our country – from an outsider's view. Here's how the Australian newspaper, The Sydney Morning Herald, described the situation:
"What's occurring is a loss of faith in the US economy, its political system, its competency and in its commitment to the post-war role it has played in the world's affairs. America's squandering of its global leadership and its rapidly deteriorating public finances provide no reason for the rest of the world to maintain the faith [in its economy].- July 29, 2020
Countries use U.S. dollars for world trade – for now.
Other countries around the world need U.S. dollars in order to conduct foreign trade. So, they buy dollars. For example, if Brazil wants to buy BMWs from Germany – they need to conduct that transaction in U.S. dollars. The vast majority of world trade is invoiced in US dollars. For now.
This gives our nation a tremendous financial advantage and has allowed our government to finance $26.5 trillion of debt at ultra-low interest rates.
Losing dollar reserve status would be death knell for US.
Just think what would happen if no one needed to buy dollars or U.S. death any more. We could no longer finance debt at 0%.
What would that mean for you and me?
Soaring inflation, soaring interest rates, plunging values in the dollar.
It's no surprise in this environment, gold is soaring to new all-time highs. Gold, is the ultimate safe-haven, the currency of last resort, and a hedge against inflation due to limited physical supply.
America is a debtor nation with $26.5 trillion in debt – and that's before the new pandemic stimulus package Congress is debating now. 
While policymakers in Washington debate the next round of pandemic stimulus – it's worth remembering they are rolling the dice with our nation's future with every new dollar they choose to print. They are printing new money to fund these emergency packages – and putting our future at grave risk.
Indeed, we are living in historically fraught times.
"According to Deutsche Bank, Germany's biggest lender, a reelection victory by President Donald Trump could threaten the U.S. dollar's century-long reign as the world's de facto reserve currency.
In a July 1 report, Deutsche Bank foreign-exchange analysts wrote that Trump, a Republican, has shaken up "policy orthodoxies and institutions" during this term. In contrast, former Vice President Joe Biden, the presumptive Democratic nominee, would likely pursue "policies that are more predictable and mainstream, with traditional U.S. alliances valued." Yahoo Finance. July 6, 2020.
Are we witnessing the fall of the U.S. Empire?
Billionaire money manager Ray Dalio recently wrote about the typical cycle behind empire's rises and declines. What is at the top? "Debt Bubble and Big Wealth Gap." What lies ahead in this cycle? Debt bust and economic downturn. Printing money and credit. Revolutions and wars. Debt and political restructuring.
"We first saw the Dutch and then the British rise to become the richest and most powerful reserve currency empire and then decline into relative insignificance in cycles that were driven by timeless and universal cause/effect relationships.  We ended with the British Empire declining in the first half of the 20th century.  That brought us up to World War II, after which the British Empire was replaced by the US Empire." Ray Dalio, July 16, 2020
This week Goldman boosted its 12-month gold forecast from $2,000 to $2,300. Do you own enough?
We understand these are troubling issues. If you'd like to discuss the current economic environment, call your Blanchard portfolio manager today. We are here for you –and can provide advice on how you can protect your financial security for you and your loved ones now and for the future.
We live in confusing times. The outlook for a COVID vaccine has never been more promising. Yet, the number of new cases in the US has never been more dire. This dichotomy has people reeling because they are rightfully frightened while guardedly optimistic.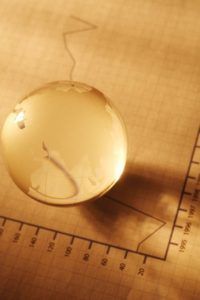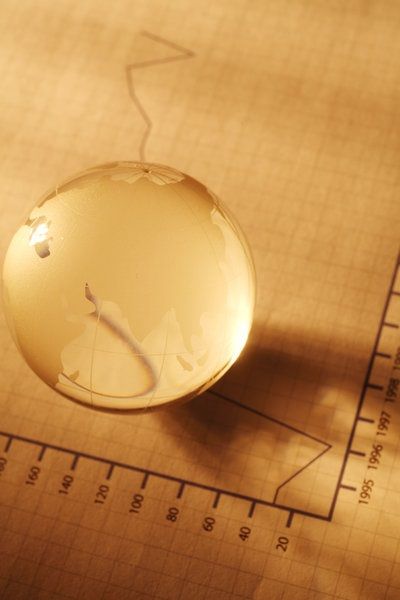 Consider the tone Pfizer CEO Albert Bourla struck earlier this month when he remarked on the company's progress towards a vaccine stating, "until now I was thinking if we have a vaccine. Now I'm discussing when we're going to have a vaccine." The question of when has never been more pertinent as the total number of known cases in the US reached 4 million in recent days. Meanwhile, new cases worldwide have increased by 35% since the end of June.
The unprecedented nature of the pandemic is powerful enough and pervasive enough to fundamentally change the way people perceive risk. As a result, investors are taking a more defensive stance. This retreat from risk might explain why more investors are embracing gold as part of their portfolio. Recently, gold traded above $1,900 an ounce for the first time since 2011. The increased interest in gold as a mainstay of a well diversified portfolio is evident not only in climbing prices but in the "fear index" created by the Chicago Board Options Exchange (CBOE).
The fear index, formally called the "Volatility Index," illustrates the market's expectation of volatility for the next 30 days. Over the last three months the fear index has experienced many intense fluctuations. These dramatic changes are an indication of the angst underpinning many investment decisions. It is no surprise that "a third of Americans now show signs of clinical anxiety" according to research published in The Washington Post.
This anxiety is evident in financial decisions which, in times like these, send even the most stalwart investors to the edge. While this phenomenon is evident in everyday observations, formal research shows that "extreme emotional responses are apparently counter productive from the perspective of trading performance," according to MIT research. The researchers also concluded that emotions like fear are harmful because they are powerful enough to override higher-level thinking by "short-circuiting" complex decision-making. Today, we are seeing plenty of short-circuiting in the market as investors retreat from their long-term investment strategies in favor of behaviors that offer a sense of short-lived calm.
The effect of this behavior becomes outsized as more investors give in to the impulsiveness often caused by uncertainty. Moreover, it is unlikely that we will see this behavior abate anytime soon. While pharmaceutical companies like Moderna, AstraZeneca, and Pfizer are optimistic about their vaccines, they are hesitant to pinpoint a date for availability. In the meantime, gold continues to fulfill a critical need for investors. Analysts like Eily Ong at Bloomberg Intelligence believe gold could continue its climb well into 2021 "amid rising geopolitical risks in a lower-for-longer interest-rate environment."
Perhaps the most reassuring aspect of a gold investment is the fact that much of its value is based on its rarity and universally agreed upon value. There is no capricious board of directors, short-sighted CEOs, or fickle managers who can fall victim to the emotionally-driven decisions that are inherent to human psychology.
Want to read more? Subscribe to the Blanchard Newsletter and get our tales from the vault, our favorite stories from around the world and the latest tangible assets news delivered to your inbox weekly.
Uncertainty has long been the default outlook of investors. The present, however, represents both uncertainty and volatility not commonly seen in the markets. COVID-19 cases continue to climb, geopolitical events develop on an hourly basis, and markets are wavering. These factors, which are likely to
remain in flux over the next six months, have investors confused. In times like these, it is often useful to examine the most influential characteristics of the present to understand the future.
When it comes to the future of gold in H2 of 2020 investors must consider how competing assets are poised to perform because gold performance is driven, in part, by the relative attractiveness of fixed-income instruments and equities.
For example, consider one of the most popular fixed-income securities, the U.S. Treasury. Today, benchmark 10-year Treasuries offer a slim yield of only 0.621%. At this level, Treasuries are not far from their all-time low of 0.569%. As a result, investors, even those seeking safety, have little reason to seek out this kind of fixed-income solution. Moreover, as Barron's recently reported, "in real terms, the Treasury inflation-protected securities 10-year yield has fallen to negative 0.81%, a hair from its nadir of negative 0.85% reached on Dec. 5, 2012."
This under-performance might prompt investors to look elsewhere, like stocks. However, there are emergent problems here as well. While equities appear to be a rare bright spot for investors today a deeper analysis reveals problems. Some have touted the resilience of the S&P 500 which is about flat for the year. This performance, while not remarkable, does seem to indicate the market has held its value despite a crippling pandemic. The problem is that the index's ability to retain its strength appears dependent on high valuations. At the moment, S&P 500 valuations, as measured by price to earnings ratios, are nearing levels seen during the dot-com bubble. For many investors it is worrying that a flat YTD performance demands such high prices.
The potential price appreciation of gold in H2 of 2020, however, is not entirely reliant on the dimming prospects among equities and fixed-income investments. Gold has proven it can command higher prices based on its own merits. That is, gold outperformed all major assets in the first six months of the year. The NASDAQ, US cash, EAFE stocks, oil, and EM stocks all under-performed in comparison to a 16.8% gain in US-dollar terms in the value of gold during H1 of 2020.
As the future unfolds gold continues to be an attractive investment for several reasons. First, the problems plaguing fixed-income and equities are unlikely to abate in the next six months. They are systemic. Second, positive price momentum seen in the first half of the year appears supportive of continued growth. Third, the pervasive sense of heightened uncertainty as seen by a volatility index that is running approximately double what it was pre-pandemic, indicates that other investors will support gold's upward trajectory as more flock to the safe haven investment.   
Gold: One of 2020's Top Performing Asset Classes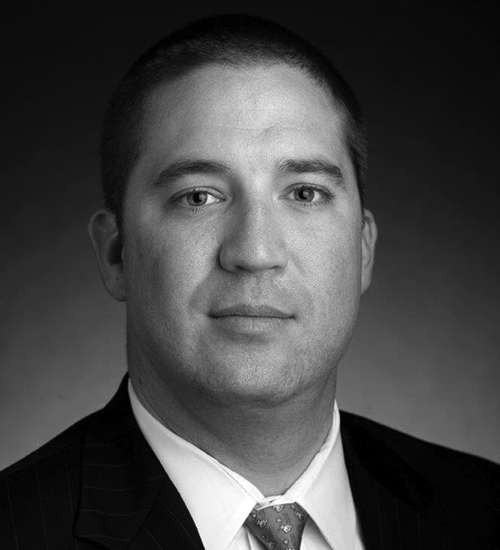 All eyes are on the gold market.
Gold closed higher for the fifth week in a row, cementing its spot as one of 2020's best performing asset classes.
Gold is up 17% this year and closed above the $1,800 an ounce level last week. Silver wasn't going to be left behind – and it also closed higher last week above the $19 an ounce level.
The trend for gold points UP – and new all-time highs above $1,900 (scored in 2011) are just around the corner.
This year, gold has already hit new all-time highs in 16 currencies, including Gold/euro, Gold/British Pound, Gold/Japanese Yen, Gold/Australian dollar, Gold/Canadian dollar, Gold, Chinese Yuan, Gold/New Zealand dollar.
Yes indeed. Gold $2,000 here we come.
There are No Easy or Quick Fixes for This

There's no getting around it.
We heard a bunch of bad news last week – as major companies warned of massive job losses ahead. 
Iconic Brooks Brothers filed for bankruptcy last week after over 200 years in business.
United Airlines warned it may need to fire 45% of its workforce. That follows American Airlines statements suggesting it may have 20,000 more workers than it needs.
In the banking sector, Wells Fargo, the largest U.S. bank employer, is readying to cut "tens of thousands" of jobs in 2020, Bloomberg reported.
There are no easy or quick fixes. It will take at least 10 years for the labor market to recover from the Covid pandemic, according to the most recent data from the Congressional Budget Office (CBO).
While government officials state there is no appetite to force another shut-down, the pandemic continues to accelerate with a new single day Covid case high. Sadly, last week, Florida, Texas, California and Arizona saw their Covid daily death tolls hit record highs, according to Hopkins data.
What lies ahead for our country? The pandemic is spreading fast in Sunbelt states. Will Covid fizzle out on its own soon – or will the United States health crisis grow doubly worse once the seasonal flu season kicks in during the fall months?
The scary truth is that no one knows. If the health crisis continues to accelerate in the months ahead, another lockdown or shelter in place is one of the biggest risks to our economy ahead.
Waiting for the next shoe to drop?
The stock market is on edge, trading sideways last week in a holding pattern.
It's only a matter of time before the stock market adjusts to the economic reality seen across the country with over 40 million Americans filing for unemployment benefits since the pandemic began just a few short months ago.
Businesses are shedding workers, because their profit and revenues are diving. A full 40% of companies in the S&P 500 pulled their earnings guidance because of the virus. There are real risks ahead.
Another new bullish forecast for gold
We have been asked whether we still like gold at these levels. The short answer is a resounding "yes" – a July 6 Wells Fargo Investment Institute.
In fact, the Wells Fargo Investment Institute issued its 2021 year-end target for gold at $2,200-$2,300!
"In our opinion, gold has a host of drivers working in its favor, and believe that gold is on its way to new highs," the Wells Fargo Investment Institute report said.
The last word
Any portfolio disruptions you've seen this year due to the stock market volatility have been mitigated if you are holding gold now. Gold is in an uptrend, climbing – with more room to run. We are seeing clients increase exposure to gold now – as investors want to capture more portfolio protection and asset growth in these uncertain times.
If you have questions, we are here to help.
Warm regards,
David
If you are parking your sidelined cash in a money market fund, caveat emptor.
That's Latin, of course, for let the buyer beware.
Long thought to be a safe harbor in turbulent times, money market funds are showing their true stripes these days. Few investors read the fine print on their investment company's website or obscure SEC documents, so we are detailing current issues you need to understand here.
Long gone are the days when you can earn even 1% on a money market fund.
Today, the national average for a money market yield is 0.09%.
In fact, business is so bad in the money fund industry, Fidelity liquidated and closed two of its prime money market funds this month (June 2020).
A little history – breaking the buck
Investors' park cash in money market funds that they want to keep safe. Investors believe that these accounts are secure, safe and can't lose money.
Yet, that is not true.
Money market funds seek to keep the net asset value (NAV) at $1. There is a phrase called, "breaking the buck," which means if the NAV falls below $1, investors will lose money.
In the midst of the 2008 financial crisis, a major money market fund – The Primary Fund, which had about $65 billion in assets – broke the buck. Initially, The Primary Fund reported that, until further notice, it would delay paying redemptions to customers for up to seven days, as permitted under mutual fund law. Source (NY Times)
Eventually, because the value of investments fell (the fund held a lot of debt from bankrupt Lehman Brothers) – it was forced to liquidate and investors in that money market fund only received 97 cents for each dollar invested.
What is going on with money markets?
The current zero interest rate environment and the specter of negative interest rates is making these funds even more risky now.
A money market fund generally holds investment-grade short-term government bonds that mature somewhere between 30 and 90 days. Some money market funds also hold triple A–rated corporate debt.
What happens when interest rates are zero or negative?
They lose money.
It's important to remember that money market funds are not insured against loss by the FDIC. Here's what the Consumer Financial Protection Bureau (CFPB) says:
"Money market funds are offered by investment companies and others. Money market funds are not insured by the FDIC or the NCUA, which means you could possibly lose money investing in a money market fund." (Source: CFPB)
What will happen to your money?
Major investment companies are addressing the issue of negative interest rates and the impact on money markets funds on their websites – if you look for it.  That shows that investors are asking questions about this – and the funds are tacitly acknowledging that that negative rates may cause a run on the funds.
Will you be able to withdraw your funds with these restrictions in place?
You may need to wait up to 10 business days to withdraw your funds from a money market fund and pay a "liquidity fee" to get it.  And, these accounts have 'broken the buck' in the past – which means you may get back less than you initially deposited.
 Charles Schwab notes it is permitted to impose a liquidity fee up to 2% on redemptions.
Here's the info straight from the SEC's documents:
"The SEC also is adopting amendments that will give the boards of directors of money market funds new tools to stem heavy redemptions by giving them discretion to impose a liquidity fee if a fund's weekly liquidity level falls below the required regulatory threshold, and giving them discretion to suspend redemptions temporarily, i.e., to "gate" funds, under the same circumstances. These amendments will require all non-government money market funds to impose a liquidity fee if the fund's weekly liquidity level falls below a designated threshold." (Source: SEC rules).
Negative rates could cause a run on money market funds, which could send these funds spiraling lower fast.
Here's the hard truth.
You aren't making any money holding funds in a money market fund (0.09% interest rate).
The NAV of your money market fund could go below $1.
You may have to pay up to a 2% liquidity fee to get your money back.
You may have to wait up to 10 days to get your money back.
Where can investors park assets to ride out the pandemic in safety?
Gold and silver.
Gold and silver are a tangible assets.
They are highly liquid. Gold and silver can be quickly sold for cash on the spot – in any country around the world. Gold is one of the most liquid financial assets in the world.
Gold is rising in value. In fact, gold is up 16% year to date!
It is non-correlated to stocks – when stocks go down, gold rises.
Consider increasing your allocation to gold now.  Get asset preservation, liquidity and rising value all in one golden package.
Want to read more? Subscribe to the Blanchard Newsletter and get our tales from the vault, our favorite stories from around the world and the latest tangible assets news delivered to your inbox weekly.
How Long before We See Gold Hit $2,000?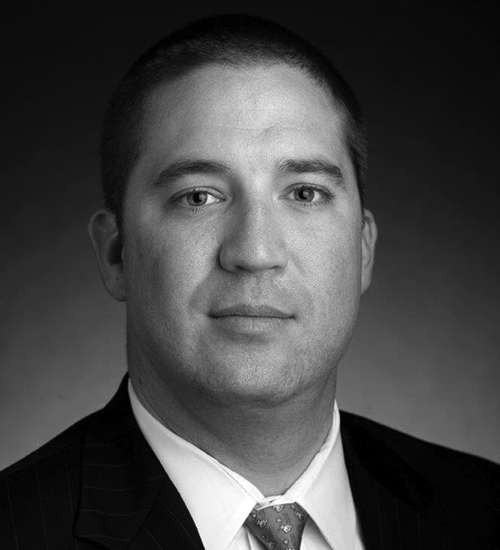 Did you wonder what would happen to the economy once the second wave of Covid-19 hits in the fall?
It turns out the first wave still isn't over. In fact, it's getting worse. Covid-19 infections are spreading like wildfire in hot spot states.
Last week, the U.S. recorded a new all-time daily high of Covid-19 cases – at 40,000 in one day. The U.S. now has 2.4 million confirmed Covid-19 cases – and 122,370 deaths – more than any other country. Texas and Florida governors hit the pause button on their reopening plans as those states became the new hot spots.
Covid-19 is indeed reshaping our economy in ways we never could have imagined and it will be months or years before we understand the new landscape we now live in.
Because of Covid-19, Microsoft announced it is permanently closing all physical stores, while retail employees will continue to serve customers remotely and digitally. Hilton Hotels announced it laid off 22% of its corporate staff as business and personal travel could take months or years to return to its pre-Covid-19 levels.
Markets react
In the midst of this news, the stock market cratered last week as investors began to question the market's swift recent recovery.
And, gold soared to a new 8-year high! With gold closing in on the $1,800 an ounce level, new all-time highs are within easy reach this year.
New economic data
Last week, the government reported a 4.2% drop in personal income in May. If consumers don't have money, they can't spend it. The recession isn't over for millions of American. The latest jobless claims report saw another 1.48 million people file for unemployment insurance benefits.
Presidential election looms
Recent polls show Democratic contender Joe Biden beating out incumbent President Donald Trump. There are still several months before Election Day and sentiment may change. Yet, this looms as a major turning point for the country in 2020.
Early insights reveal expectations that a 'clean sweep' for Democrats would hold back the stock market. Why? In large part because that could pave the road for higher corporate taxes and a reversal of the sweeping tax cuts that were put into place under the current Administration. Expect election news to move front and center into daily headlines in the weeks ahead.
Wall Street Embraces Gold
Wall Street is turning to gold in 2020 like never before. From Goldman Sachs, to BofA Global Research, big firms are bullish on the prospects for gold ahead.
A June 24 BofA Global Research report was titled: "Another GOLDen breakout = Stay bullish"
The firm stated that gold is breaking out to the upside, which is in line with their "secular call a year ago targeting $2,114 -$2,296" an ounce.
How long before we see Gold $2,000?
With the country in the worst recession since the Great Depression, the Fed on a money printing binge, social unrest at the highest level in decades and a major President Election just months away, we could see gold hit $2,000 faster than you think.
U.S. dollar won't be king forever
As the Fed continues to degrade the value of fiat money by printing trillions of new dollars just this year in an effort to stoke economic growth, it puts the future of the U.S. dollar's supremacy at risk.
For now, we have the benefit of being the "reserve currency" of the world. At this pace of money printing, it is only a matter of time before the U.S. falls from that pedestal. The result won't be pretty for America. We are talking the potential for sky high interest rates as foreign governments will no longer have any incentive to buy our government debt.
Mainstream money managers are talking about this now.
Scott Minerd, the chief investment officer of Guggenheim Investments, thinks investing in gold could help offset any concern about the status of the U.S. dollar as a global reserve currency, according to recent Bloomberg article.
"With the Fed going all-in on financing the government deficit, the U.S. dollar could be at risk to negative speculation of its status as the dominant global reserve currency," Minerd said.
With so much uncertainty, it's no surprise investors big and small, domestic and foreign, continue to turn to gold.
While gold is creeping quietly higher, now is your chance to add gold to your portfolio before it scales the $2,000 mark. Do you own enough gold to hedge, protect, preserve and grow your wealth for now and the future?
Wishing you a Happy Fourth of July!
David
We live in a historic period in which the US economy is experiencing a massive inflow of money. This tidal wave will have a meaningful impact on all investments, including gold. To understand why, one must first understand the M1 and M2 money supply.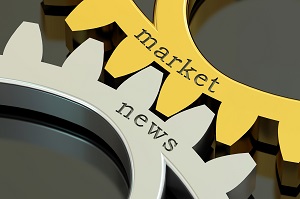 The M1 money supply is a measure of currency in an economy. This category includes physical currency, demand deposits, negotiable order of withdraw accounts, and travelers' checks. These are forms of currency that are highly liquid because they can be used almost immediately for a purchase.
In contrast, the M2 money supply represents the total amount of both the M1 supply and "near money" which includes less liquid assets like savings accounts, money market accounts, and certificates of deposit. The Federal Reserve has the power to influence the M2 money supply by using a variety of tools. For example, the Fed can change the reserve ratio which dictates the amount of reserves a bank must carry against total deposits. When the ratio drops banks are in a position to increase their lending which drives up the money supply. Additionally, the Fed can raise or lower the discount rate which influences the money supply because with a lower rate it becomes more affordable for banks to borrow more. The Fed can also purchase issued securities like Treasury bills from banks which will also increase the money supply.
In mid March of this year, the US saw a dramatic increase in the amount of M2 money in our economy. In fact, when compared to the same point in 2019, the M2 supply has increased approximately 12%, representing the largest jump in over a decade.
This increase has coincided with an increase in gold prices in recent months which is a phenomenon we have seen before. In 2011, gold reached a historic high of $1,900 an ounce just as the M2 money supply surged above 10 percent on a year-over-year basis. This heightened level of M2 money supply is likely to persist for the long-term given the Fed's recent announcement that they plan to keep interest rates near zero until 2022.
However, the increase of M2 totals and the corresponding rise in gold prices is more than an economic factor.  It is also a psychological one because investors are witnessing the debasement of the US dollar. Debasement is the lowering in value of a currency as a result of a government printing more money. In these circumstances, investors often seek more stable forms of currency that will not be negatively impacted by the Fed's stated goal of maintaining a low interest rate and thereby keeping the M2 money supply elevated.
In uncertain times investors look for more than a return, they look for consistency. As the value of the dollar comes under scrutiny in the US and abroad, investors are turning to gold as a store of value and a rare place to grow wealth as low interest rates reduce the earning potential of many other investments. 
Want to read more? Subscribe to the Blanchard Newsletter and get our tales from the vault, our favorite stories from around the world and the latest tangible assets news delivered to your inbox weekly.
No doubt, you've been both comforted and confused by the strong rebound in the stock market in recent weeks. You aren't alone.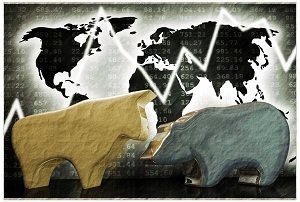 Speculators run the show these days.  And that only lasts so long before it falls apart. 
The Speculative Day Trading Mania of 2020
We are seeing a stock market mania and a bubble – while we are in a recession!
There is a reason for the massive disconnect in the stock market and the real economy.
Day traders.
Have you heard? A new crop of amateur traders have jumped onto the day trading bandwagon during the pandemic and helped drive the stock market up about 40% off its March low.
Ever since online brokerage firms moved to the $0 trading commission model back in October, new accounts opened by individual (retail) traders skyrocketed. The data backs this up.
The perfect storm
The Covid pandemic created a situation ripe for this new day trading mania.
Day trading surged in recent months as millions of Americans were deprived of their sports teams to watch (and bet on) and were stuck at home under shelter-in-place orders. The newly minted $0 trading fees lured thousands of new day traders into the stock market game.
Indeed, we have a recipe for a new speculative bubble. If you are remembering back to the Dot.com crash in 2000, you've got a good memory. Before it was over, the NASDAQ index crashed 78%.
The Robinhood traders
They call them the Robinhood traders, based off a new mobile phone trading app company that offers fractional shares. Sure, buy a piece of a stock for $1, $15 or whatever you've got.
In recent months, equity inflows are at seven times their pre-Covid levels, to nearly $3 billion a day, CNBC reported on June 11.
Warning: They have no idea what they are doing
This new breed of day traders is creating chaos in the stock market. Trading off apps on their cell phones. With no knowledge of markets, fundamentals, or valuations, these day traders are trading on whims, ticker symbols that sound familiar and have driven two companies in bankruptcy up over 300% in days.
Just a couple of weeks ago, an obscure Chinese online real estate company's American depository shares (ADSs) skyrocketed 1,250% intraday before closing 400% higher. The reason?
The company name – FANGDD Network – was similar to the acronym FAANG, which refers to the high-flying technology stocks: Facebook, Apple, Amazon, Netflix and Google.
Yep. The day traders jumped on the bandwagon and bought an obscure Chinese company because they mistakenly assumed by the ticker that it related to U.S. tech stocks.
The speculators are running the stock market show right now.
Hint. This won't end well.
Indeed, the recent 1,800 point sell-off in the Dow warned of what could lie ahead.
Retail investors are often called the "dumb" money, while institutional traders – Wall Street pros – are called the smart money.
What are smart money investors saying now?
The day trading boom pushed stock market euphoria to its highest levels in 18 years. Citi's research team warned in early June, that the bank's Panic/Euphoria model hit its highest euphoria reading since 2002. What does that imply? A 70% plus probability of a down market in the next 12 months, Citi's chief U.S. equity strategist said.
Rely on Gold
Now is the time for you to prepare your portfolio!
Take advantage of the safety, security and diversification properties of physical gold. Gold is already up 15% this year, with smart money investors forecasting new all-time highs within a year.
Gold is your safety net in all types of storms. This new speculative bubble in stocks is looming like a black cloud on the horizon. The bubble will burst. They always do. Take out an insurance policy now to protect your wealth now by increasing your allocation to physical gold. Remember the NASDAQ fell 78% from 2000-2002. You can prepare now for whatever lies ahead.
Fed to the Rescue. Again.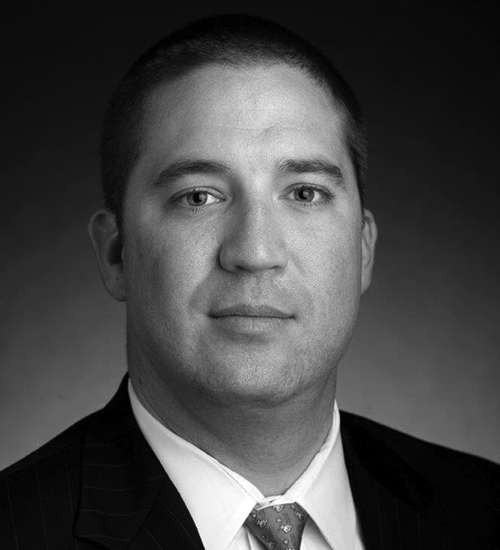 You may have heard the saying, "Don't Fight the Fed."
Last week, the Fed once again turned fear into greed and boosted stocks with an unexpected announcement that it will start buying individual corporate bonds.
Whatever it takes. Yes, indeed.
No matter the future cost, the Fed valiantly continues to support the bubble in risky assets, known as the stock market.
No matter how far the stock market valuations differ from the underlying economic picture, the Fed is all in, willing to do whatever it takes to keep the stock market and liquidity train running.
Until they can't.
Jeffrey Gundlach, founder and chief executive of DoubleLine Capital, warned recently about the inability of "Superman" Fed Chairman Jerome Powell to save the stock market.
Looking ahead, the billionaire money manager expects the stock market to fall from its "lofty" perch as he foresees corporate credit downgrades and a wave of white-collar layoffs ahead.
And, gold? Gundlach forecasts a move to new all-time highs for gold ahead.
Mixed Economic Signals
Fed Chairman Jerome Powell appeared before Congress last week in his semi-annual testimony and warned about the "potential longer-term damage" from permanent job losses and business closures due to the Covid pandemic.
In the midst of these dire warnings, May retail sales snapped back hard with a 17.7% gain last month. Chalk it up to major pent-up demand after consumers sheltered in place for months.
Looking ahead, capacity in some sectors, like eat-in dining, remains severely limited by social distancing requirements.
Also, the extra $600 in weekly unemployment insurance is set to end at the end of July, which could once again dampen retail sales.
People Are Still Getting Laid Off …
The number of people who lost their jobs last week and filed for unemployment benefits stands at almost twice as much as the 2008-09 recession. A total of 1.5 million people applied for unemployment benefits last week, plus another 760 thousand gig workers filed through a special Pandemic Unemployment Assistance program for unemployment compensation.
Over 2.2 million additional people were thrown out of work last week. And, no matter how many corporate bonds the Fed buys, those people still won't have a regular paycheck.
Covid Cases Jump in Some States
In Texas, hospitalizations due to Covid jumped 11% last week, while the list of states reporting record-high daily cases hit nine. While economists talk about what the second wave could do to the economy, we still haven't finished the first wave.
Meanwhile, November Presidential Election Looms
Polls last week revealed that Joe Biden edged ahead in the polls by more than 8% to President Donald Trump. Much could change over the next five months, but this remains a key flashpoint in 2020.
As social unrest hit the highest level in decades, a health crisis gripped our nation and a recession forced millions of Americans out of work. The November vote will be a significant election for the economy and the markets. Stay tuned.
Gold Stands Strong
In the midst of the recent stock market recovery off the March lows, it is useful to note that gold maintained its double-digit gains that emerged since the start of 2020.
Gold is up 14% year-to-date and stands at an 8-year high.
In the midst of the uncertainty and the stock market rebound, gold continues to perform well.
Indeed, last month the World Gold Council stated that "Gold is a clear complement to stocks, bonds and alternative assets for well-balanced US investor portfolios. As a store of wealth and a multi-faceted hedge, gold has outperformed many major asset classes while providing robust performance in both rising and falling markets."
The WGC explained the four ways that holding gold can support your portfolio:
Generate long-term returns
Act as an effective diversifier and mitigate losses in times of market stress
Provide liquidity with no credit risk
Improve overall portfolio performance
Many economists and hedge fund managers warn that another leg down in the stock market is just around the corner. Consider using this time now to prepare and get ahead of the next selling phase with an increased allocation to gold.
Parting Words
Gold is money. Everything else is credit.     – J. P. Morgan
Best Wishes,
David