Market News
Featured | August 6, 2020
See a penny pick it up –and all day you'll have good luck! Remember that old rhyme? It could become a relic – along with the penny if some cost cutters get their way. The Covid-19 pandemic has created a nationwide coin shortage. Shoppers are relying on debit and credit cards to avoid touching cash,…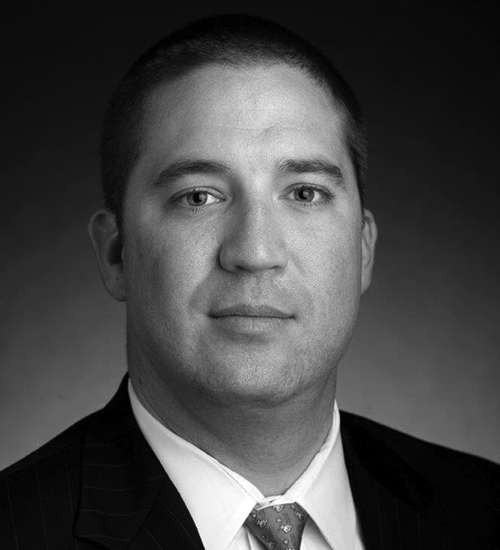 Featured | August 3, 2020
Last week was one for the history books. After nine-years, gold surged to a new all-time record high – trading up to $1,977.50 as the Covid pandemic rages on, the economic data crumbles and the U.S. dollar crashes lower. The GDP report was a bitter pill to swallow – even though we knew it was…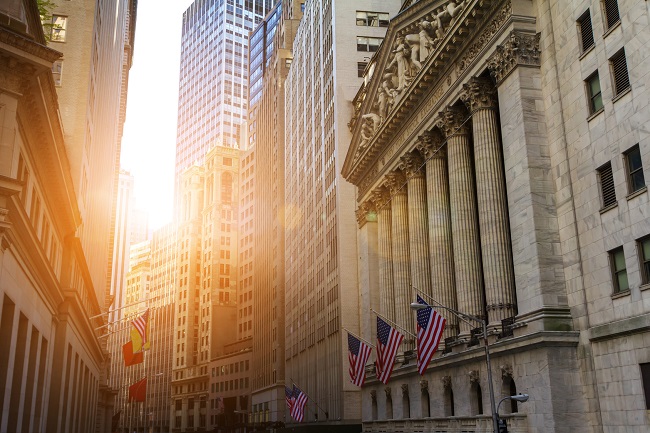 Featured | July 30, 2020
The U.S. Stands at a Dangerous Tipping Point. As gold spiked to a new all-time record high this week at $1,960 an ounce, Wall Street investment bank Goldman Sachs warned the U.S. was at risk of losing the dollar reserve currency status. Soaring U.S. government debt, rising political uncertainty and social unrest dominate our times….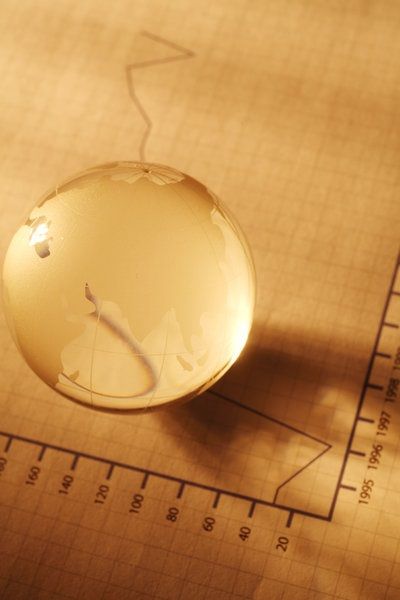 Gold | July 29, 2020
We live in confusing times. The outlook for a COVID vaccine has never been more promising. Yet, the number of new cases in the US has never been more dire. This dichotomy has people reeling because they are rightfully frightened while guardedly optimistic. Consider the tone Pfizer CEO Albert Bourla struck earlier this month when…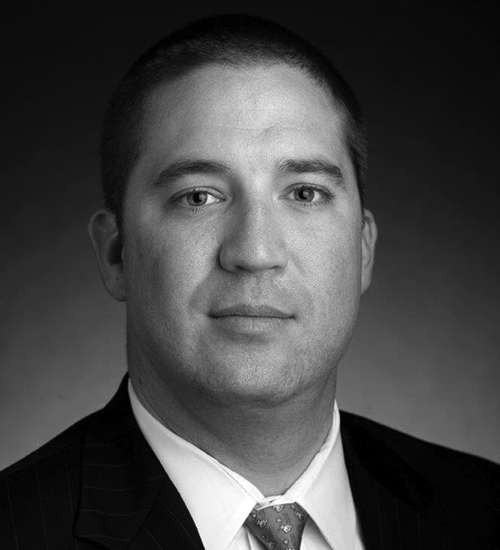 Ask an Expert | July 27, 2020
Falling dollar helps gold shoot above $1,900 an ounce. The U.S. dollar fell five days in a row last week. While paper money fell in value, gold and silver leapt sharply higher last week – fueled by a new Cold War with the U.S. and China, expectations for another trillion dollar government stimulus bill (paid…
If you've ever traveled abroad, you understand the hassle that comes with changing currencies.
In 1877, John Kasson, wanted to change that.
Kasson, a congressman from Iowa, was appointed as the Envoy Extraordinary and Minister Plenipotentiary to the Austro-Hungarian Empire. In his foreign travels, Kasson lamented the difficulty in exchanging U.S. currency abroad.
The $4 gold Stella coin was his proposed solution.
Who knew then, a coin with such lofty international commerce goals would fall victim to scandal. We'll explain more about that later…but first let's explain the significant goals.
After the Civil War and the Panic of 1873 eased, the American economy was strong and international trade was increasing at a steady rate. As more and more Americans traveled abroad for business and pleasure, a solution was needed to convert U.S. currency easily overseas.
Kasson advanced the idea of the $4 Stella as a path forward toward joining the Latin Monetary Union (LMU) – a partnership between Belgium, France, Italy, and Switzerland. Through the LMU, foreign currency was easily exchanged between member nations.
Stella Never Circulated
The U.S. mint developed a pattern coin – that was never circulated –as an example for U.S. Congressman as they debated the opportunity to join the LMU.
The fascinating and highly coveted $4 gold coin was nicknamed Stella – as the Latin word for star is stella.
The beautiful gold coin features a five-pointed star on the reverse. The Stella pattern was only minted in tiny amounts in 1879 and 1880 in two types.
Two of America's most famous coin designers created these patterns:
Charles Barber designed the Flowing Hair.
George T. Morgan designed the Coiled Hair.
Today, these coins are extremely rare and in high demand as an example of America's outstanding numismatic art. And, then, there's the scandal too.
Only 437 Stellas were minted in 1879. They were struck for the Congressman to review and consider the proposal.
Stellas Were Spotted In the Most Surprising Places
Yet, shocking to many, these handsome gold coins were popping up as medallion necklaces hung on madam's bosoms in high-end brothels in Washington D.C. known to serve illustrious clientele – like U.S. Congressman.
These brothels were famous for large oil paintings, fancy red plush parlor furniture, pricey European carpets, and real silver on the table alongside porcelain dishware. Guests and residents feasted on gourmet meals including high and mid-priced cuts of beef, pork and goat, alongside exotic items for their day – like coconut and Brazil nut. Expensive French champagne was ever-flowing.
There was outrage in the numismatic community, as none of these special coins were offered for sale to the public – at any price. Yet, Washington's most famous madams proudly flaunted these exceedingly rare coins. Even today, some Stellas can be found that reveal traces of the necklace loops…
Congress ultimately rejected the idea of an international coin and Stella, struck for only two years, was never a circulating coin.
Notably, because the coin goals were international commerce, the obverse states its metallic content in the metric system.
See the Stella coin's unusual inscription "★6★G★.3★S★.7★C★7★G★R★A★M★S★" on the obverse stating the gold content here.
By Mark Ferguson
Mark Ferguson is the editor and publisher of CAC Market Values. He has graded coins professionally for PCGS and served as the principal market analyst while managing updates for more than 65,000 price points for Coin World magazine. In other words, Mark knows his coins!
Demand for investment-grade rare coins has surged since the coronavirus pandemic and economic crisis began six months ago; and this demand has been strong for CAC coins.  This month's market report gives you a behind-the-scenes look at what the country's oldest and largest precious metals and rare coin retailer is seeing in client activity: Blanchard and Company.  It's an eye-opening look at where demand is coming from, which will likely continue for the next several years.  This new demand bodes very well if you own high-grade, rare CAC coins.
For more than an hour in late June, I discussed the rare coin market and CAC coins with David Zanca of Blanchard and Company.  David is a senior portfolio manager at the firm and has been with Blanchard since 1993.  Among other collections he's helped build, over a span of 25 years Zanca built one single portfolio of ultra-rare coins totaling nearly $20 million, a portion of which recently came to auction.
From the launch of CAC in 2007, Blanchard and Company has partnered with CAC founder John Albanese and Certified Acceptance Corporation in establishing a market for CAC coins.  Albanese and CAC are the primary suppliers of rare coins for the Blanchard firm.  Certified Acceptance Corporation makes a market in CAC-approved coins by publishing buy prices for CAC coins in the dealer-to-dealer market.
Blanchard and Company was founded in 1975 by the late James U. Blanchard who began a nationwide movement in 1971 to legalize gold ownership, after it had been outlawed by the Franklin D. Roosevelt administration in 1933.  Blanchard also founded the National Committee to Legalize Gold in 1971.  Success was achieved in 1974 when President Ford legalized the private ownership of gold.  The firm's focus has been on the investment aspect of rare coins, but in doing so, has built advanced collections such as the one referred to above.
Motives for Private Investors Who Seek Rare Coins
Recent volatility in the stock market has caused many investors to seek alternative investments.  Many of these people are of the age at which they don't want to take on a lot of risk.  According to David Zanca, the biggest concern of investors is the "printing" of money by the Federal Reserve and the stimulus that has been pumped into the U.S. economy, which may increase.  The concern is rising inflation and the loss of purchasing power of the dollar.  Low interest rates, with the possibility they could become negative rates, is another concern of investors.  They view gold as an alternate currency that's a safe haven investment and they seek to own tangible assets they can control.  Similarly, rare coins serve this purpose.
Investors who are not collectors get introduced to rare coins through buying precious metals from a firm like Blanchard that handles both.  Other investors are referred by friends or family who have purchased coins.  After buying a few coins, some take an interest in the history of the coins and become collectors.  According to Zanca, what's changed in the last six months is that many of these new collectors are putting investment money into their collections, rather than just excess "play money" they have sitting around.  He said every portfolio manager at Blanchard is seeing this.  He added that the market is moving from a long-term collector mindset to an investor mindset.  We saw this same change during the inflationary 1970s.  Then, after the coin market peaked in 1989, we experienced a return from an investor-based market to a collector-based market over the next 10 to 12 years.  Dealers generally refer to these phases as "cycles."
Buying Preferences
Over the past six months, Zanca has been seeing investors put a higher percentage of their assets into rare coins.  Again, people are putting investment money into rare coins.  The pandemic has introduced uncertainty into our financial lives and investors realize that stocks can go to zero, whereas gold and rare coins act like a safety net in that they maintain value, they won't go to zero, and owners have custody of the assets.  Zanca said this is similar to what he saw in the 2003 to 2004 period when demand for rare coins picked up and accelerated into a bull market that lasted until the financial crisis began in the 2007 to 2008 period.  Because many investors are buying coins with investment money, he sees demand for higher-valued coins increasing.
Zanca stated that high-net-worth individuals and ultra-high-net-worth individuals want high-grade coins.  They seek perfection and are drawn to CAC coins.  They feel comfortable with CAC-approved coins and see the benefits of owning them.  CAC coins "level the playing field."  Zanca said helping buyers feel comfortable with CAC coins is an educational process.  But it's become much easier with the internet.  Pictures, data and history are readily available, allowing people to educate themselves about coins.  The internet has opened the market and is bringing more people to coins.
Early gold coins are popular among these investors – they're easy to understand and have an interesting history.  Humbert $50 "slugs" and branch mint gold coins are especially popular, but these investors are also looking for guidance on what to buy.  In addition to gold coins, these buyers find early silver coins appealing.  One big problem Zanca sees is that CAC gold coins are getting increasingly difficult to find, as are true rarities.  Owners are not selling because they don't have good places to go with the proceeds.  This is a classic scenario that puts upward pressure on market values.
Zanca brought up an interesting concept.  He said that CAC coins have not been through a bull market yet, so we don't know the true power they hold.  CAC was launched in November 2007, as the financial crisis was developing.  The crisis sparked a temporary correction in the coin market, but it experienced a strong market between 2011 and 2014.  Even so, that period could not be described as a true bull market.
Zanca sees premiums for CAC coins over non-CAC coins growing even more than they have already, adding that the possibilities for movement in prices for CAC coins are far greater now than at any time in the past.  When CAC coins first came to market, it was difficult for the investor to understand the price premiums they were selling for.  Now, almost fourteen years later, CAC coins have a proven and solid track record of pricing in both public and private sales.  CAC coins have established themselves as the preferred coins investors want to own.
Zanca added that prices for non-CAC coins are irrelevant; CAC coins make up their own market.  In conclusion, he said he believes Americans are beginning to realize the value of holding tangible assets, not just paper investments.  Europeans have practiced this financial strategy through the ages, and he believes Americans are beginning to realize the benefits of owning tangibles that they control.  It's a new mindset that he sees developing in America.
Analysis
This is a telling look at how demand for rare coins has increased during the past six months.  In an atmosphere where seasoned collector-investors and dealers have been concerned about the graying of the hobby and a diminishing market for their coins, this is new evidence that investors will be buying our coins in the near term, not just a younger generation of collectors.  Additionally, Americans are not the only people who share the same economic worries.  I've recently been contacted by a group of investors from outside the U.S. who are looking to buy high-end U.S. coins, for many of the same reasons – they fear inflation.
I've read professional wealth studies by large multi-national firms that conclude high-net-worth and ultra-high-net-worth individuals put, on average, approximately ten percent of their investible assets into "treasure assets."  This could be fine art, antique cars, rare wines or rare coins, for example.  The percentage varies slightly around the globe and for different cultures, but the average hovers around 10 percent.  U.S. coins are appealing to many of these investors because of the standing the U.S. has in the world and the well-organized numismatic market we have in the U.S.
Lastly, this new demand and the scarcity of some CAC coins, such as early gold coins, has to put upward pressure on their market values over time.  Additionally, demand for rare coins has been shown over time to run parallel to trends for the price of gold.  The huge economic stimuli that's been injected into economies around the world during the past six months, and which will probably expand, has raised inflation fears.  Some experts in precious metals and economics predict the price of gold price will soar into the thousands of dollars per ounce during the coming years.  That will help propel market values for rare coins to new record highs.    
Want to read more? Subscribe to the Blanchard Newsletter and get our tales from the vault, our favorite stories from around the world and the latest tangible assets news delivered to your inbox weekly.
Throughout history only a few men rose to such prominence to be instantly recognized by their initials. Oh, there's a few of course. Like FDR, JFK and LBJ.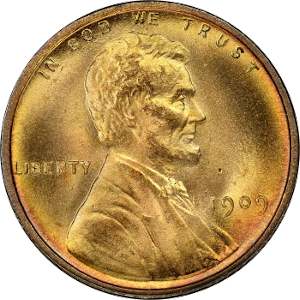 Within the numismatic world, expert collectors instantly recognize the initials VDB.
Who is VDB?
Victor David Brenner. If you haven't heard the story, pour yourself a cup of tea and settle in for a treat.
Born Viktoras Barnauskas on June 12, 1871 in Shavli, Lithuania, Brenner immigrated to America arriving in 1890. Eventually, Brenner became a New York City jewelry engraver. However, his true passion was medals, sculpting and numismatics too!
Brenner honed his artistic sculpting and engraving skills, spending three years in Paris studying art and improving his craft. By 1906, Brenner returned to New York City and rose to prominence as his artistic fame grew. He created hubs and dies to make medals.
One of his most sought after pieces was a plaque of President Abraham Lincoln.
His talent caught the eye of President Theodore Roosevelt. In 1908, the President hand-picked Brenner to design a medal commemorating the Panama Canal.
Around this time, it was just after the passing of renowned artist and coin designer, Augustus Saint-Gaudens in 1907, the U.S. Mint was on the hunt for new designers.
President Roosevelt wanted a new coin to honor the 100th anniversary of Abraham Lincoln's birth (1809-1909). He explored the idea of featuring an image of Lincoln on the coin as he considered and ultimately accepted the proposal submitted by Victor David Brenner.
Unlike Saint-Gaudens, Brenner was a passionate numismatist himself.
In 1894, Brenner had joined the American Numismatic and Archaeological Society. Also, Brenner was one of the original founders of the New York Numismatic Club, which regularly met at Keen's Old English Chop House, a fancy restaurant for the well-to-do.
First Regular Issue US Coin To Feature a Real Person
Replacing the Indian head cent, the public eagerly anticipated the release of the new Lincoln cent in 1909.
Indeed, this was the first ever regular issue coin in American history to feature a real person!
On August 2, 1909, the police were called in to keep the crowds in order, as the coin was distributed for the first time at the Sub-treasury building on Wall Street. Newsboys famously took advantage of the huge demand, nearly doubling their money after braving long lines selling their Lincoln cents at three for a nickel.
Within a few short days, controversy and scandal broke out over Brenner's initials V.D.B on the reverse.
Complaints emerged over the size and placement of the initials.
Indeed, Treasury Secretary Franklin MacVeagh approved the coin's design months before the release. Dodging responsibility for the initials, MacVeagh said he had not noticed the offending V.D.B.
There is no actual proof. But, historical anecdotes suggest that U.S. Mint Chief Engraver Charles Barber held a grudge since he was passed over for the honor of creating this coin and that he helped fuel the initials controversy.
Swiftly only a few days after production began, MacVeagh sent a message: "Stop the mints!" He halted production of the coin and ordered the initials removed.
In that short time, however, almost 28 million cents were struck in Philadelphia and 484,000 at the San Francisco Mint.
The public caught wind of this and, amid rumors that VDB cents would be recalled and destroyed, people hoarded the brand new coins.
The lasting result is that some 1909 cents feature the V.D.B. initials, while most do not.
Interestingly, the initials were restored in 1918.
This Beloved Coin is Essential to Any Complete Lincoln Cent Collection
The Lincoln cent was the only coin ever designed by Brenner, but his tribute lives on as one of the most popular and widely used coins in American history.
Highly prized and hard to find. See it here.
Want to read more? Subscribe to the Blanchard Newsletter and get our tales from the vault, our favorite stories from around the world and the latest tangible assets news delivered to your inbox weekly.
Charles E. Barber, the sixth Chief Engraver of the United States Mint, set out to design a set of coinage consisting of a new dime, quarter and half dollar. While the coins would ultimately carry his name ("Barber coins") he decided to invite artists to submit designs for the new pieces. Artists were asked to submit models in low relief for judging. Barber's guidelines were more stringent than those of previous competitions. He required that each submission feature the lettering to be included on each piece so that he and others could get a sense of the final look of the complete piece.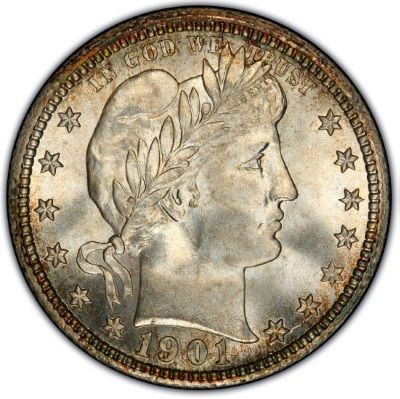 While the competition was open to the public, Andrew Mason, the superintendent of the New York Assay Office, specifically called on ten artists to submit entries. The list included renowned sculptures and painters like Daniel Chester French, remembered for his 1920 statue of President Lincoln, and Kenyon Cox, known for his multi-disciplinary talents ranging from sketch work to poetry. The winner would receive a $500 cash prize. However, soon after initiating the competition problems surfaced.
The artists invited to compete responded with a list of amendments to the guidelines. They asked that each artist be paid for their submitted work. They also asked that the work be judged by their peers and that each coin would be designed by a single artist to ensure a consistent style within each piece. Finally, the artists requested more time to complete their work. Officials declined these terms. They cited limited funds explaining that they only had enough money to pay one winner.
In the meantime, the judges began receiving entries from the general public. After reviewing each they determined that none were suitable. Officials were disappointed by what they perceived as a lack of artistic talent displayed by the various attempts. Soon after, Barber took it upon himself to complete the design work.
Barber turned to French coinage for inspiration. Following these initial designs, Barber and Mint Director Edward O. Leech had several long communications with each other as they contentiously debated the best look for the coins.
The final design of each denomination shows the head of Liberty with a crown of olive branches. The reverse side of the quarter shows a heraldic eagle with a scroll inscribed with "E Pluribus Unum." Gripped in the right claw is an olive branch and in the left is a bundle of thirteen arrows. Upon minting, the designs received mixed reviews. In time, changes were necessary, but not as a response to those who were critical of the design. Instead, the design adjustments were for a more practical reason; people complained that the coins would not stack properly.
As a result of the alteration, there is a "Type I" coin and a "Type II" version of the 1892 quarter. In 1900, Barber made additional changes to the quarter resulting in a thinner piece allowing for 21 coins to stack in the space of 20 of the previous version. Barber's design was used from 1892 to 1916 with the 1901-S quarter remaining a considerable rarity, along with the 1896-S and the 1913-S.
Want to read more? Subscribe to the Blanchard Newsletter and get our tales from the vault, our favorite stories from around the world and the latest tangible assets news delivered to your inbox weekly.
If you collect rare coins, you are probably familiar with the Winged Liberty Head Dime, popularly known as the "Mercury" Dime.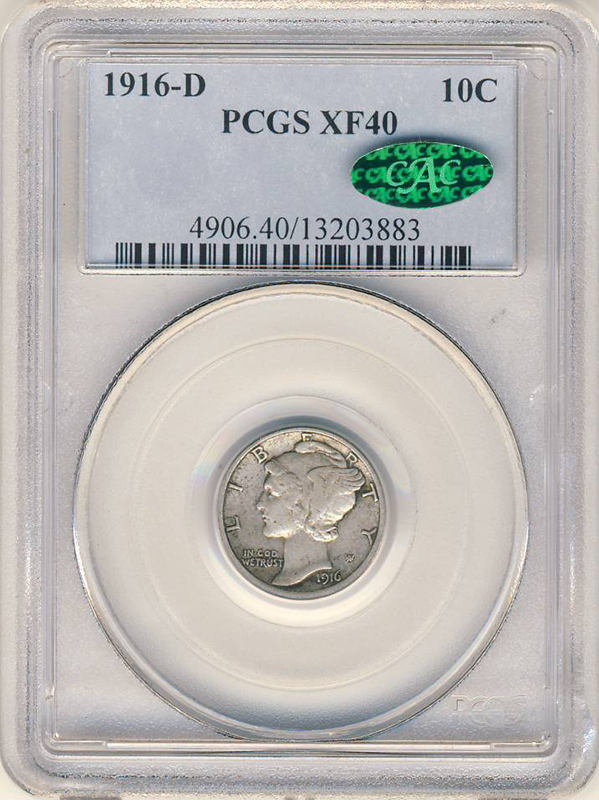 The U.S. mint struck this beloved coin from 1916 until 1945. This is one of the most popular and iconic coins that numismatists acquire for sets. Easy availability of most of the years is one reason that even beginning collector will reach the satisfying goal of owning a Mercury Dime set.
Within the Mercury Dime series, there are only a few absolute rarities and there is only one that is hard to find.
The 1916-D is the scarcest major key date and rarity within the Mercury Dime series. Only 264,000 were struck and we have one. You can see it here. A numismatic collector paid a record $207,000 for the 1916-D back in 2010 for a MS67 specimen.
Why did the 1916-D Mercury Dimes have such a low mintage of only 264,000?
Production of this coin was halted after the U.S. Treasury department entered an urgent order late in the year for 4 million quarter dollars.
Collectors seek to add 1916-D Mercury dimes to their collections due, in part, to its low mintage and because of their unique status as first 'year-of-issue' type coins. Some type collectors only acquire first-year coins.
Renowned sculptor Adolph A. Weinman designed this highly sought after coin. Even during its years of production, collectors clamored to own these coins for their collections.
Some Americans confused the depiction on the reverse of the coin of a young Liberty with the Roman god Mercury, which is how it's popular name caught on. The coin's design received positive reviews within the artistic community. However, some modifications were required as the coin did not perform well in vending machines.
The Mercury dime is struck with 90 percent silver and 10 percent copper and the coin contains just over .072 troy ounces of silver.
Have you embarked on the journey of collecting sets? We'd love to hear about your experiences in a comment below! Many collectors find that their enjoyment of this hobby and investment increases exponentially when you set goals and acquire sets. From a financial perspective, one of the best way to invest in rare coins is to acquire sets. In fact, many collections have been sold as a whole for more than the total value of the individual coins. If you have any questions about the types of sets that could be a good fit for your interests and financial goals, give Blanchard a call today!
Want to read more? Subscribe to our newsletter and get our tales from the vault, our favorite stories from around the world and the latest tangible assets news delivered to your inbox weekly.
Many numismatists acquire rare coins for their rich history, exquisite beauty and absolute uniqueness. Owning early U.S. American gold and silver coins opens a window to a bygone era in history and invites exploration of the exciting years as our nation developed. Once you begin learning about rare coins, the interest, love and appreciation for this unique asset class grows stronger.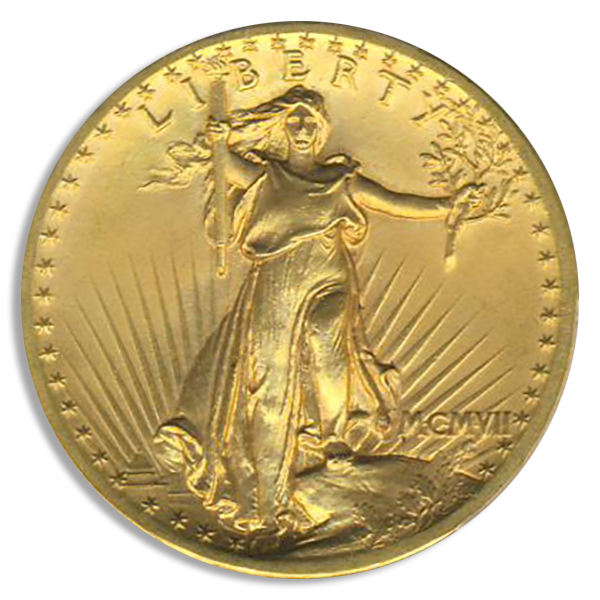 Beyond the pure aesthetics of rare coin ownership, there is proven historical research that reveals just how powerful an allocation to numismatics can be for your long-term portfolio growth.
In the midst of the COVID-19 pandemic, which is upending traditional monetary and fiscal policy, the case for acquiring rare coins right now is at its strongest in a decade. Let's look first at three elements that investors desire in any asset class: liquidity, safety and yield, and consider how rare coins stack up (no pun intended).
Rare coins are liquid. The definition of a liquid investment is how quickly and easily you can access your cash if you need to sell. Rare coins, especially those highly prized by numismatics like $20 gold Saint-Gaudens are one of the most liquid assets you can find. Not only do these rare coins offer intrinsic value (the gold content of the coin), they offer increased value over bullion due to their rarity. This is one of the most easily recognizable rare coins and offers the ultimate security of liquidity if you ever need to sell fast.
Rare coins are safe. Investments in rare coins are safe when you consider the return of your money. Over the past 20 years U.S. rare coin values have more than quadrupled and the asset class remains in a rising uptrend. Given the intrinsic and rarity value of numismatics, this investment offers you a safe-haven asset that will protect your future purchasing power and assure the return of your money.
Rare coins offer yield. Best of all, rare coins offer the opportunity for dramatic price appreciation. In fact, rare coins of all types returned an average annual 10% yield from 1979-2019. That is an incredible double-digit return over four decades.
Gold Is Money
Why rare coins right now? Gold bullion has outperformed every G-10 currency so far in 2020 and also did so last year. The same trend is unfolding in emerging market currencies, where gold is outpacing all major emerging market fiat currencies in 2019 and 2020.
The coronavirus will leave a significant hangover for the U.S. economy long after the lock-down orders have been lifted. The U.S. government will be saddled with a legacy of higher debt and an overinflated fiat currency. Looking ahead, interest rates in the United States and major G-10 economies will be at zero or negative for a long period ahead. The International Monetary Fund says the global economy is facing the worst recession in 90 years. In this environment of money printing and fiat currency degradation, gold is returning to the forefront as the only true store of value for one's assets.
Rare coin values tend to outpace gains of the underlying metal (gold, silver) during periods of economic weakness, inflation and bear markets in stocks. Bank of America now forecasts gold to rise to $3,000 an ounce over the next 18-months. Saxo Bank targets gains in gold to $4,000 an ounce. Bank of America also upped its silver forecast projecting gains to $20 an ounce over the next year.
If you'd like to leverage the bull market in metals to the maximum, investments in rare coins offer you an opportunity of a generation right now. Digging deeper, Saint-Gaudens are the rare coins that most often mimic the movements of gold bullion. The $20 Saint-Gaudens series are rare gold coins minted from 1907 to 1933 and were minted with .96750 ounce pure gold.
While Saints do mimic gold price movements, once gold starts a significant run – like it is doing right now, Saints can significantly outperform gold prices. That means with gold in a major bull market, Saint-Gaudens have the potential to increase even more in the years ahead.
The California Gold Rush changed the firmament of American life. Nearly 300,000 people came to the state seeking to stake their claim and pull new found wealth from the ground. However, this adventurous spirit precipitated some serious problems. Many indigenous populations were forced off their lands by opportunistic "forty-niners," a reference to those flocking to California during the peak of the gold rush in 1849.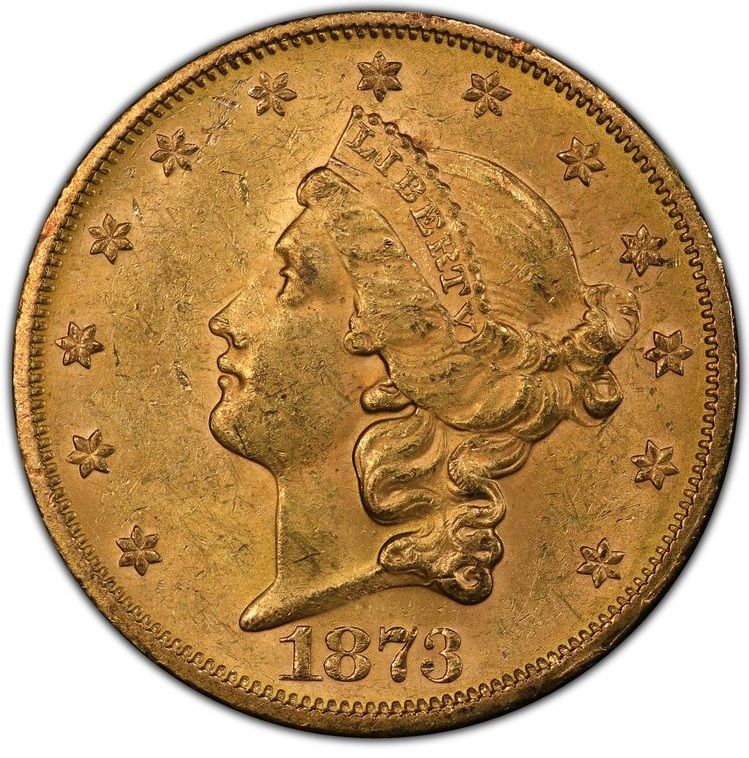 In fact, the gold rush was so momentous that its effects extended all the way to Congress where people like James Iver McKay began to notice that the gold supply in the country was increasing markedly. Eventually, he drafted legislation calling for the issuance of the Liberty Head double eagle coin. The piece was originally intended to facilitate the transfer of large sums between parties.
After considerable collaboration the final design settled on an obverse depicting the head of Liberty. She has thirteen stars surrounding her as a representation of the original US states. The reverse side featured a heraldic eagle with a double ribbon reading "E Pluribus Unum." As the case with nearly any new coin issuance, the piece was initially met with some dissatisfaction. The Journal of Commerce, for example suggested that the coin should include an image of George Washington and that the eagle should be designed "standing out as if it were not ashamed of itself." Few hold these opinions today as the double eagle design remains popular with collectors.
The 1873 version of the coin was part of the "Type II" issuance which were minted between 1866 and 1876. During this period of upheaval in the stemming from the Civil War Secretary of the Treasury Salmon P. Chase responded for calls to imbue the coin with a reference to faith. Therefore, he and others decided to inscribe the coin, and nearly all other coins, with "In God We Trust." To accomplish this change the designer enlarged the circle of stars on the reverse placing the new text within the stars.
By the end of 1872 another change, this one more practical, was requested. Chief Coiner A. Loudon Snowden indicated that the "3" appearing in the date of the coin could be easily mistaken for an "8." This change is what led to the two versions we have today, an "Open 3," and a "Closed 3" design.
On the Closed 3 design the knobs of the "3" are identical in size and shape. In contrast, the Open 3 design features a slightly smaller upper knob. The Open 3 version is estimated to be approximately three times more rare than the Closed 3 variety.
This detail is what gives the 1873-S $20 Open 3 its charm. It is a minor, but noticeable change that has come to represent the nuanced appeal that compels coin enthusiasts to seek out the unusual and obscure. In fact, almost none of the pieces struck at the Carson City Mint in Nevada and the San Francisco Mint include the Open 3 design.
Today, the coin enjoys a unique reputation among collectors who hold the piece in esteem for both its rarity and enduring record of US history.   
Subscribe to our newsletter! Get our tales from the vault, our favorite stories from around the world and the latest tangible assets news delivered to your inbox weekly.
Soon after World War I ended, the US decided to commemorate the peace that followed with a dollar coin. When it came time to design the artwork officials had the idea to host a competition. Artists could submit designs and a winner would be selected and receive the honor of seeing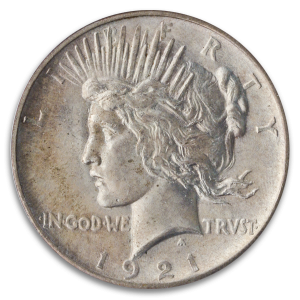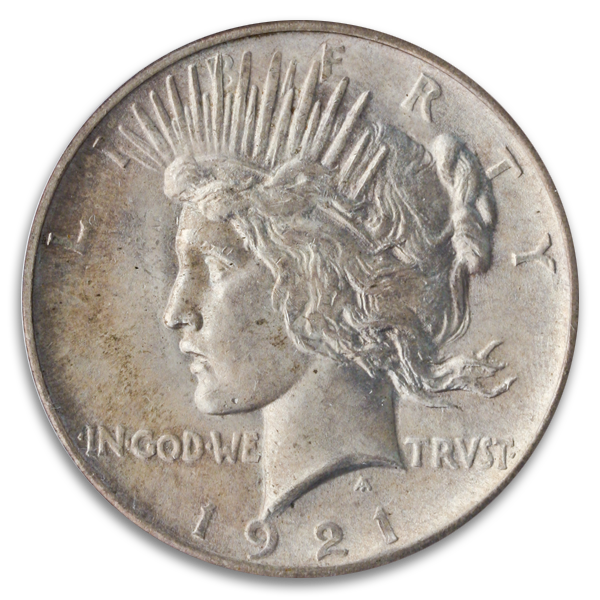 their work on an approved piece of US currency consisting almost entirely of silver. Additionally, the winner would be awarded $1,500 in prize money. The coin was referred to as the Peace dollar.
Italian American sculptor Anthony de Francisci submitted a design which was unanimously selected by the official judges. The win was especially impressive given that de Francisci was the youngest of the artists to enter the competition. He was only 34. His wife Teresa served as the model for Liberty. It was, however, another characteristic of his work that sparked outrage.
To visually represent the theme of peace, de Francisci included imagery of an eagle perched on a broken sword. When the first written descriptions of the artwork were shared with the public many people admonished de Francisci and other officials by citing the work as emblematic of defeat. One editorial, printed in the New York Herald, remarked that "a broken sword carries with it only unpleasant associations." The author continued, "it is regrettable that the artist should have made such an error in symbolism."
It is likely that this sentiment was shared by others because not long after the printing of the editorial officials relented and decided to move the broken sword. They did so by hiring another artist to adjust other elements in the design in such a way as to cover the broken sword. To achieve this effect the artist made alterations to the eagle's talons and the olive branches that were part of the original image. Accentuating these features obscured the parts of the original people believed to be defeatist.
Eventually, the design earned approval and in 1921 the US Mint struck over one million pieces. The coin was eventually released to the public in early January of 1922 with a composition of .900 silver and .100 copper. In time, the mint in Denver and in San Francisco issued additional pieces along with the Philadelphia mint. In 1922 alone, the total combined issuance of these three mints was 84 million pieces. By 1928 the mints ended their issuance of the Peace dollars.
However, in 1934 the US resumed minting the Peace dollar. This resurgence was the result of a newly passed Congressional act which mandated that the mint would purchase bulk quantities of silver which, at the time, could be bought at record low prices. As a result, between 1934 and 1935 the US mint struck approximately seven million additional Peace dollars.
Today this single coin represents so many aspects of American culture. It represents the ambitions of a young Italian American, a celebration of peace, and the ingenuity of the mints that were able to issue such vast quantities.
Subscribe to our newsletter! Get our tales from the vault, our favorite stories from around the world and the latest tangible assets news delivered to your inbox weekly.
It is often called one of the most beautiful U.S. coins.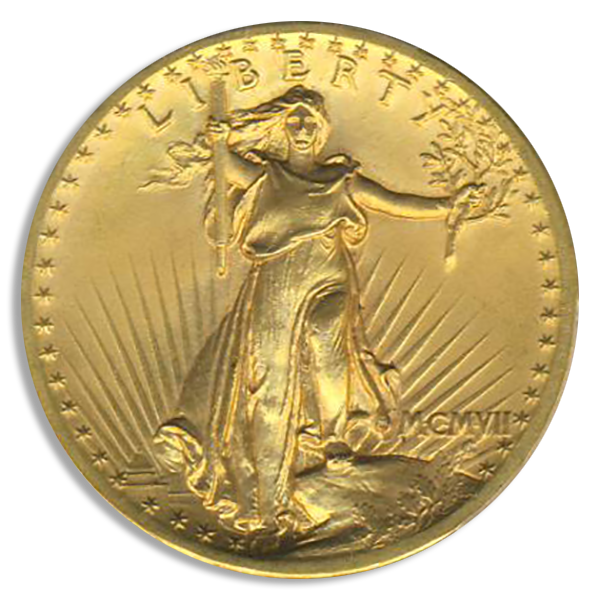 For serious collectors, the impressive 1907 High Relief Double Eagle designed by Augustus Saint-Gaudens is often their first major purchase. For others, this prized $20 gold coin represents an aspirational trophy, which is highly coveted in the numismatics world.
What makes this unique coin so special?
For starters, the story behind the development of these coins is legendary.
Affectionately known as "Saints," these awe-inspiring coins exist due to the partnership between two monumental historical figures of their day.
Not a big fan of American coins in circulation President Theodore Roosevelt called their design "atrocious hideousness." He set out to rectify that.
President Roosevelt began his vision to reshape the nation's coinage unleashing the majestic talent of Augustus Saint-Gaudens, a brilliant sculptor of that time. As the story goes, at a Washington dinner party one evening, Roosevelt tasked Saint-Gaudens with the grand undertaking to redesign America's gold coins.
Both men admired Greece's ancient coins and agreed that U.S. gold coins developed in that fashion would be a monumental achievement. They were right. Today, 113 years after this coin was minted, it still takes your breath away.
High Relief Made Coin Difficult to Stack
There is a relatively high survival rate of the mintage of just over 12,000 of the 1907 High Relief Double Eagles. Rumor has it, collectors immediately started acquiring these coins right after their minting.
These Saints were intensely desired due to their unique High Relief pattern. While the high relief is one of the features that collectors most admire today, it was also the reason the coin pattern was not continued. The high relief pattern, while beautiful, created problems for bankers who wanted to stack coins in back offices and also challenges in everyday commerce.
Other Unique Characteristics of 1907 Saints
The obverse of the coin shows the date in Roman numerals!
Also, the omnipresent IN GOD WE TRUST motto is noticeably absent from this coin. President Roosevelt believed the coin could be used for ungodly activities like gambling (or worse!) and did not want the name of God used on the coin.
The Coin's Appearance
If you haven't held a $20 Gold Double Eagle in your hand, imagine this.
The obverse showcases a dramatic full-length portrait of Liberty in a flowing gown, heralding a torch in her right hand and an olive branch in her left. She is featured in full stride with rays of sunlight behind her. Above her the word LIBERTY sits atop the coin.
See this beauty here.
Subscribe to our newsletter! Get our tales from the vault, our favorite stories from around the world and the latest tangible assets news delivered to your inbox weekly.
She is a busty beauty with flowing long hair.
This 1806 classic silver half dollar, the Draped Bust, has outstanding eye appeal and a natural heft to hold in your hand.
Congress first authorized the creation of a half dollar in April, 1792. The Draped Bust version was struck from 1796 through 1807.
Collectors have numerous varieties to choose from when selecting 1806 half dollars. The one in our current inventory is one of the rarest: a Pointed 6 and, on the reverse, with stems through claw.
These coins were engraved by the very first Chief Engraver of the U.S. Mint – Robert Scot. The obverse features Liberty with long flowing hair facing right. LIBERTY and the date are featured at top and bottom with 13 stars encircling the coin.
The reverse reveals a heraldic bald eagle design. The eagle as it holds arrows and an olive branch with its talon, our version shows the stems through its claw.
Silver half dollars from the Flowing Hair motif to the Draped Bust version to the Barber half dollars have attracted a large and active collector base. This outstanding specimen will appeal to numismatics of high quality rarities as well as those specializing in early half dollar varieties.
A Year to Remember
Thomas Jefferson was president in 1806. This year also marked the date when the Lewis and Clark expedition reached the Pacific Ocean and began traveling home. Congress authorized the first National road, which became today's Federal Highway system. Andrew Jackson fought his second duel in this year, killing Charles Dickinson who accused Jackson's wife of bigamy.
Looking Back
In 1792, Congress passed a law stating that American money must be made of gold, silver and copper. In the early years, the U.S. Mint used gold to create the $10, $5, and $2.50 pieces. The dollar, half dollar, quarter, dime, and half dime were made of silver and the cent and half cent were made of copper.
This is an opportunity to own a unique piece of United States history – an early silver half dollar. We only have one. See it here. If you'd like to own this beauty, act fast before someone else grabs it.
Subscribe to our newsletter! Get our tales from the vault, our favorite stories from around the world and the latest tangible assets news delivered to your inbox weekly.