Shoppers are getting ready. Black Friday is just around the corner and retailers will be welcoming them with door busters and discounts before the Thanksgiving meal has even ended.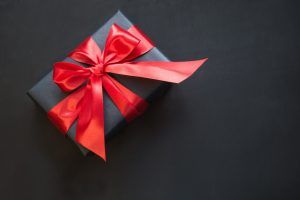 If you are planning to scoop up some deals this weekend, you aren't alone. About 164 million Americans plan to shop during Thanksgiving weekend, according to National Retail Federation's annual survey.
Every year shoppers look forward to discounts and retailers look forward to ringing cash registers. Here's what's new this year:
More Americans will shop online than in brick and mortar stores in 2017.
Why fight for a parking spot at the mall? The convenience of "click and buy" online is the number one way holiday shoppers will buy gifts this year. For the first time ever in survey history, online is the most popular shopping destination in 2017 cited by 59 percent of consumers in the National Retail Federation.
There is more time to shop this year.
Retailers are cheering because shoppers have an extra day to pile up the gifts in 2017. "Christmas falls 32 days after Thanksgiving this year, one day more than last year, and is on a Monday instead of Sunday, giving consumers an extra weekend day to complete their shopping," the NRF said.
Holiday season is more than 1/4 of annual U.S. Retail Sales.
Holiday shopping is huge. The holiday shopping season accounts for more than $1 Trillion (yes, with a T) in sales and over one quarter of total annual U.S. Retail Sales, according to the Deloitte 2017 Holiday survey.
People spend…a lot.
In 2017, the average shopper will spend $1,226 this holiday season. For high income folks (or those earning over $100.000 that doubles to $2,226).
Holiday shopping can be budget busting.
While this is the season of giving, it's also the season of stretching budgets. NerdWallet's 2017 Consumer Holiday Shopping report found that some Americans are still paying off holiday bills from 2016.
"Baby boomers were the most likely to accumulate debt (63%) among those who shopped during the 2016 holiday season, compared with 58% of Gen Xers and 40% of millennials. Of those who incurred holiday shopping debt in 2016, however, millennials and Gen Xers are more likely than baby boomers to still have it — nearly a quarter of millennials (24%) and 16% of Gen Xers have yet to pay theirs off, compared with just 8% of baby boomers," the NerdWallet report said.
Key Takeaways         
The holiday shopping season is a critical time for the nation's retailers. Holiday shoppers have been conditioned to look for lower prices. Savvy online shoppers can easily look for the best deals there.
What's On Your Shopping List?        
Silver Coin Makes a Shiny Stocking Stuffer
As you make your lists and check them twice, consider the gift of something with true long-term value. A gift of gold or silver coins are something that will be treasured and can increase – potentially significantly – in value in the months and years ahead. Like cars, many material items bought for gifts decrease in value from the moment they leave the store. Not so with gold and silver coins, the long-term trend points higher for precious metals.
There might not be a better surprise in a stocking than a gift that is truly an investment. You can purchase a 1 ounce American Eagle silver coin for under $20. Deals don't get any better than that.