Although all three benchmark US stock indices retreated minimally on Friday, last week was another record setting week for the markets. Since July 7th, Emini Nasdaq 100 futures did not have a single down day, until Friday. Along with the Emini S&P 500 futures, this marked an awe-inspiring consecutive 10-day winning streak for the two index futures.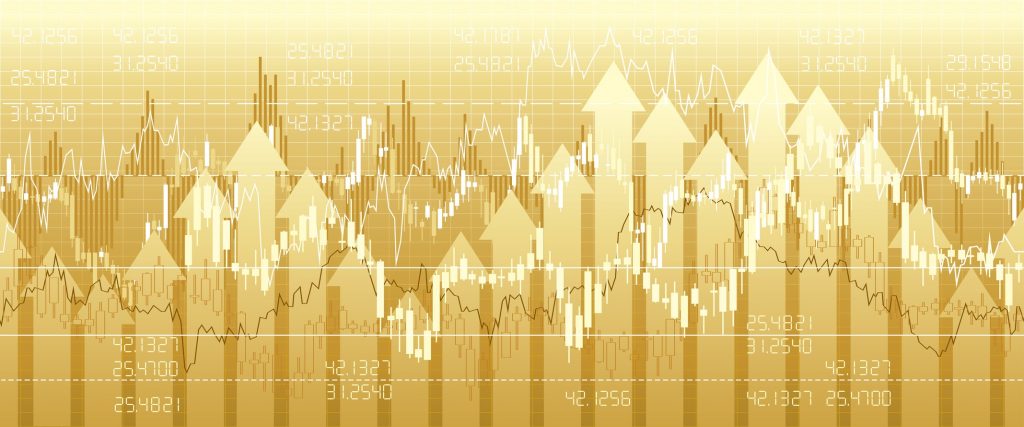 According to data from FactSet, this impressive day-after-day market climb hasn't happened since February 24th, 2015. Thursday marked the Nasdaq's 41st record high of 2017. The Nasdaq made a fresh new all-time high at $5,932.61 and the S&P 500 went into uncharted territory to print as high as $2,477.62.
Analysts attributed Friday's very minor decline to profit taking. Stocks have had an incredible run and have broken more records this year than in the past decade, so minor declines seemed appropriate at some point. All three market indices closed well within 1% of their respective records on Friday.
Referring to the minor sell-off on Friday, Bruce Bittles, the chief investment strategist at RW Baird & Co., noted how "we had a nice build up in the market with the S&P 500 hitting a record and the market typically does not go up in a straight line." Or does it? Stocks didn't exactly crash down on Friday. Compared to the amount of gains in the market last week, Friday's decline is a drop in the bucket.
"When you see 10 straight days of gains, you can expect a little pullback in the short term, but the breadth we saw in the Nasdaq over the rally speaks very well for what can happen down the road," said Wayne Kaufman, chief market analyst at Phoenix Financial Services.
Much of last week's market gains were driven by upbeat earnings reports, positive economic data, and weakness in the US dollar.
Technology giants Microsoft and Apple, trading under ticker symbols, MSFT and AAPL, respectively, contributed to much of the Nasdaq and S&P 10-day winning streak. Microsoft hit a new all-time of high $74.30 on Thursday when it released earnings showing larger than expected cloud computing demand. Most of the gains were given up on Friday, however.
On the currency front, continuing weakness in the US dollar was not only a boon for US stocks, because they became cheaper for foreign buyers, but the weak dollar also helped everyone's favorite precious metal – gold.
Gold logged its highest settlement in over a month as it rose $9.40 to settle at $1,254.90 per ounce on Friday. This is the highest settlement for the yellow metal since June 23rd. When included with last week's rally of 1.5%, this is an impressive winning streak for gold. Besides the weakening dollar and the possibility of a slower than expected rate hike schedule, lingering political uncertainty in the Trump administration helped gold settle higher as well.
What the market has in store for the rest of this week is anyone's guess. After making new all-time high after all-time high, will it ever stop? The answer is unknown, but what doesn't seem to be changing anytime soon is the fundamental thesis to own best precious metal in the world.
Since 1975, Blanchard has successfully helped over 450,000 clients invest wisely in precious metals and rare coins. As always, our team of experts are here to help you make the right decisions and capitalize on opportunities in the precious metals market.
Call us today at 800-880-4653