Palladium hit an all-time record high last week, as supply driven concerns propelled the price above the $1,100 an ounce level for the first time. Palladium is used widely in pollution control devices for gasoline powered cars and trucks.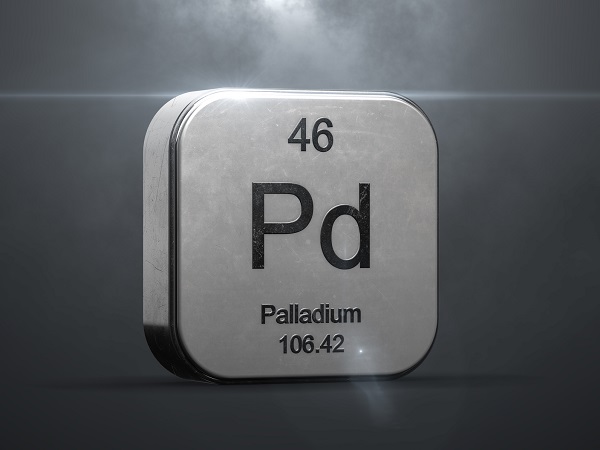 Used to manufacture catalytic converters in cars, global demand for palladium has soared amid growing auto sales around the world and a shift toward gasoline powered engines, away from diesel. Catalytic converters are built into the exhaust systems of most cars that burn fossil-fuels. The purpose is to mitigate the toxic emissions that emerge from an internal combustion engine by converting harmful pollutants into less harmful emissions.
Analysts say the factors which tipped the price of palladium over the $1,100 level remain in place, which opens the door to potential that palladium could indeed become worth more than gold in the weeks ahead.
Comparing Precious Metals
Comparing the price differentials between precious metals, the gap between an ounce of gold and palladium recently narrowed to $165. Notably, it's been 17 years since palladium was last this expensive compared to platinum.
Political Tensions, Supply Tightness
Political tensions between the U.S. and Russia moved to a high boil recently as President Trump said he will pull out of a nuclear arms control treaty dating back to the Cold War: the 1987 Intermediate-range Nuclear Forces (INF) Treaty, which triggered the latest run-up in palladium.
Russia provides the world with about 40% of total palladium supplies each year. Concerns that sanctions against Moscow could reduce the palladium supply flow sent the price soaring to its new record-high.
Big picture, supply tightness amid growing global demand boosted palladium sharply in recent months. From its August low, palladium skyrocketed 39% higher.
Looking ahead, palladium shortages are forecast through 2020, leading to the "tightest" market in two decades, according to Citigroup Inc. Any disruptions to the global supply chain due to tensions with Russia would only exacerbate the matter and drive palladium even higher, analysts warn.
What This Means for You
Demand is high and supply is tight for palladium, which is a recipe for higher prices ahead.
Both platinum and palladium are both industrial and precious metals, which means they benefit from a dual demand stream from both industry and investors.
Investors can and should diversify their tangible assets portfolio with diversification across metals types through purchases of a mix of gold, silver and platinum, and palladium coins, bars and bullion.
Portfolios that include an allocation to precious metals help investors manage risk more effectively. The stock market recently collapsed quickly, with the S&P 500 down over 10% from its high in just a few weeks. The stock market remains vulnerable to more declines and a bear cycle may be setting.
Gold and other precious metals have a low to negative correlation to asset classes like stocks and bonds, which can be especially valuable during down cycles in equities. If you haven't fully diversified your portfolio, act fast before the next leg in the stock market decline unfolds.
If you'd like to purchase palladium or another precious metal, contact your Blanchard portfolio manager and we can discuss options best suitable for your individual situation.