Monday Morning Wrap Up: April 13, 2020
Posted on
— 1 Comment
A message from David Beahm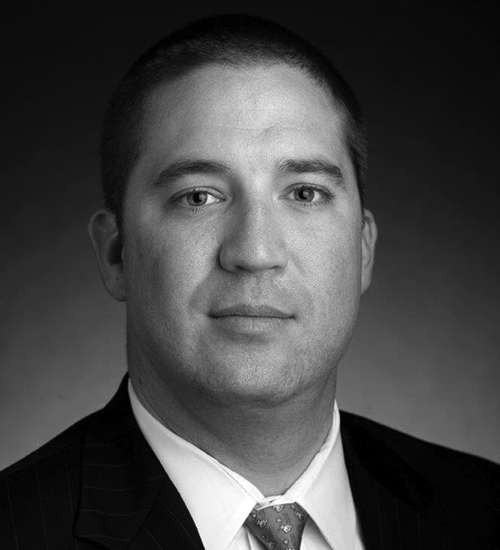 President and CEO
Crisis Reshapes the Future
Black Swan. Nassim Taleb, a professor of risk engineering at New York University, popularized the term: Black Swan. It is defined as a highly improbable event with major consequences.
Think back just a few months ago.
At the beginning of 2020, the stock market was hitting new all-time highs, the unemployment rate was at a 50-year low, the economy continued to grow in the longest post-WWII expansion phase on record.
The COVID-19 health and economic crisis most certainly fits the definition of a Black Swan.
Fast forward to mid-April. There are reports the rate of coronavirus infection could be close to peaking in some states. Yet, America still faces weeks and months ahead of uncertainty and the potential for a resurgence in the virus.
Individuals, small businesses and corporations must work through the economic devastation that hit our country like a deadly F-5 tornado that struck Kansas unexpectedly one spring afternoon. This will take time. Things will look different in the months and years ahead.
Main Street and Wall Street are bracing for a second quarter that will likely record the deepest economic decline our generation has ever seen. Economists predict a double-digit unemployment rate that could easily last well into summer.
The COVID-19 stock market crash triggered a massive run on physical gold as individuals search for safety in the economic storm. This bull run in gold is projected to last throughout this current decade with record price highs.
Why? The COVID-19 crisis is reshaping our future with economic recession, bankruptcies, a massive increase in new government debt, and an unlimited expansion of the Federal Reserve's money printing polices. QE infinity.
Even before this crisis hit, the U.S. economy was skating along in a bubble blown up by a decade of ultra-low and accommodative Federal Reserve monetary policy. Never before has our country seen interest rates so low for so long. The bubble has now burst and what lies ahead will be something we have never seen before. The crisis is setting gold up for one of the biggest bull phases in history.
Here are a few key news events from last week that will continue to support gains in gold in the months and years ahead.
National Debt Tops $24 Trillion
The national debt hit a new all-time record high above $24 trillion last week.  In 1996, the national debt stood at $5 trillion. In 24 years, the debt has nearly quintupled.
The crisis is reshaping our future in very significant ways. What are the future ramifications of unsustainable debt?
Higher interest rates.
Lower economic growth.
Less money to spend on government programs.
Higher income tax rates.
In the future, this means Americans will face higher interest rates as the government will have to offer better rates to fund its debt repayment, lower levels of fiscal spending on things like the military, health research, education, social programs like Social Security and Medicare as more and more of the budget will have to go toward debt repayment, and it will mean higher income tax rates.
Economy in Free Fall    
The lockdown measures currently in place across America will result in a double-digit economic contraction and recession in Q2 GDP. The consumer spending sector is most impacted by this crisis and conservative estimates peg second quarter gross domestic product at a stunning 20% decline. Former Fed Chair Yellen recently warned the economy could fall 30% this quarter.
Nearly 17 million Americans have now filed for unemployment benefits since mid-March. At this pace, a 20% unemployment rate is easy to expect. That is nearly double the unemployment rate we saw in the 2007-09 recession, but not quite as severe as the 25% unemployment rate seen during the 1930's Great Depression. Every economic recession takes time to heal. It could be years before the unemployment rate comes back down.
Consumers Throw in the Towel
No surprise, consumer confidence plunged to an 8-year low in April. Last week, we saw the University of Michigan sentiment survey tumble 18.1 points to 71.0.  The plummeting confidence numbers were driven primarily by the current conditions index. That's no surprise since almost 17 million Americans lost their jobs in less than one month.
Bear Market Rallies – Beware of False Starts
While the stock market saw mild improvement last week, bear market rallies are a common phenomenon.  After the market crash in 2008, the S&P 500 staged six different bear market bounces. Beware of false starts.
Capital Economics wrote in a research note to clients that a "sustained recovery in equity prices is unlikely until clear evidence emerges that coronavirus is being brought under control around the world. That still seems some way off…. What's more, big increases in equity prices are quite common after major corrections and don't necessarily mean that bear markets are over. For example, the rise in the Euro Stoxx 50 since mid-March is reminiscent of what happened to that index a similar amount of time after the collapse of Lehman Brothers during the Global Financial Crisis (GFC). It subsequently fell back to a fresh low."
Fed Money Printing
In recent weeks, the Federal Reserve bought almost $1.2 trillion of government securities as new money printing and QE infinity kicks into gear. What lies ahead? As the U.S. Treasury auctions new bonds to pay for the $2 trillion fiscal stimulus package Congress just approved, the Fed will have to keep buying to prevent a massive spike in interest rates.
It is a like a house of cards. The Treasury sells bonds to fund public programs like the emergency stimulus package. Then, the Fed prints money to buy those bonds.
All houses of cards eventually fall to the ground.
Gold is an asset that will be left standing when that happens.
Black Swan Events
While you can't predict what a black swan event could be, or when it will hit, we do know that they emerge at a fairly reliable pace throughout history.
We as a country will survive this crisis, but our future will be reshaped by it. And, we know there will be another black swan in the future.
Throughout it all, gold will continue to provide individuals a safe-haven investment to grow, protect and preserve wealth in these uncertain times.
Best wishes,
David
What Questions Do You Have?
Email questions for me to answer in next week's Monday Morning Wrap at: [email protected] or email just to let us know if you like this commentary or how we can make it better. Prefer the phone? Call us at 1-866-629-2281. We want to hear from you.
Subscribe to our newsletter! Get our tales from the vault, our favorite stories from around the world and the latest tangible assets news delivered to your inbox weekly.