Monday Morning Wrap Up: April 20, 2020
Posted on
— 4 Comments
A message from David Beahm
President and CEO
Over the past several years of rising stock prices and economic growth, "market risk" was an abstract concept.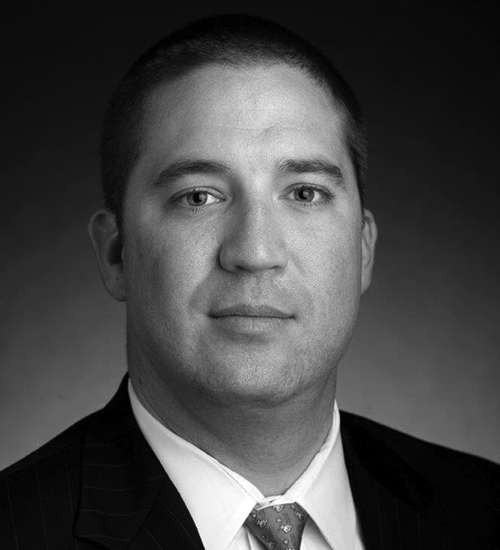 The coronavirus, that seemingly emerged out of nowhere in the past few months, changed all that. Risk is no longer an abstract concept for any American today. With face masks now the new normal, so many things about daily life are different. While this may be hard to hear, there won't be an easy path to a fast economic recovery.
If you've been checking your retirement balances in recent weeks, it has been a horror show. The first quarter of 2020 revealed the importance of diversification and proper asset allocation in order to protect your money.
So where are you now? Are you confident about your portfolio allocation and diversification percentages? Or, do you have questions about how long the recession will last and what could lie ahead for financial markets? And, most importantly are you wondering what this could mean for your finances and investments in the months and years ahead.
Wherever you are at today, Blanchard is here for you. We believe it is beneficial to talk with a portfolio manager at least on a quarterly basis. Even if you aren't considering making any moves, we can offer insights, perspective and assurances. Call us today, even if it just to check in. Our portfolio managers watch new economic data and market moves closely and have their finger on the pulse of the market. Rely on our expertise during these challenging times. Call us today at 1-800-880-4653 even if it is just to let us know if you enjoy our Monday morning reports.
IMF Offers Stark Forecast
The global outlook continues to darken with every passing week of the health crisis. The International Monetary Fund warned last week the world is facing the worst financial crisis since the 1930's Great Depression. The IMF projected a 3% decline in the global economy in 2020, well below the 0.1% contraction recorded in the 2008 global financial crisis.
"The current recession has likely reduced economic activity by 11.8% peak to trough, which is roughly three times the decline seen during the Great Recession in one-third of the time," S&P Global said last week.
Gold soars to 7 1/2 Year High
In the midst of this unprecedented crisis, gold soared above the $1,700 an ounce level last week hitting a fresh high. The bull market in gold is still in its infancy. As governments and central banks around the world embark on historic and expansive stimulus measures, forecasts are growing for gold to hit new all-time highs within the next year, well above the $2,000 per ounce level.
Safe haven demand and a pick-up in inflation expectations are also driving fresh demand for gold and will continue to fuel additional price gains.
While gold already hit Bank of America's 2020 price target last week, analysts at the bank issued a new report saying all-time highs are now within view. Looking back in recent decades there is precedence for double-digit rallies in gold, they said.
"Gold prices have rallied 20% or more 15 times since 1981 and 30% or more seven times. The biggest rallies were in 2006-2011 during the late cycle equity rally into and after the Global Financial Crisis," the Bank of America analysts said. "If $1,947 were to be reached, then gold would be up 27% YTD [year to date]. A 31% YTD rally reaches $2,000. A 41% rally like 2006 reaches $2,150."
North Korean hacking threatens U.S. and global financial system.
It's not just coronavirus risks that threaten fiat money stability, other forces are at play as well. Last week, U.S. government officials issued a warning about the threat of North Korean hackers.
It is widely known that North Korea has been aggressively pursing a massive global money grab campaign for several years. The North Korean illegal activities include digital theft stealing tens of millions of dollars in cash from ATMs, implementing enormous thefts at major banks, hijacking and extorting computer users worldwide and infiltrating digital currency exchanges.
A 2019 U.N. report concluded that North Korea had stolen about $2 billion for its weapons of mass destruction programs using "widespread and increasingly sophisticated" hacking efforts.
U.S. officials stated last week that North Korea's hacking attempts "threaten the United States and countries around the world and, in particular, pose a significant threat to the integrity and stability of the international financial system."
Food Supply Chain Tested By Covid-19
In other crisis news, Bloomberg reported last week that "on land and sea, vital supplies hit snags as pandemic deepens; Ship crews are stuck on board and truckers held up at borders…Covid-19 is about to put the global trading system through its most dramatic stress-test since World War II, with supply lines for essential food and medical goods entering a critical phase as the pandemic peaks in the U.S. and Europe."
COVID-19 hit the meat sector last week. Smithfield Foods Inc., the world's largest pork processor, shuttered U.S. bacon and ham plants last week after a coronavirus outbreak at one if its plants.
Social Unrest in U.S. Picks Up
With May just around the corner, the great debate is on in Washington D.C. and in state capitols around the country: When to reopen the economy?
Protests have popped up around the country, with some citizens banding together calling for the economy to reopen. Will stay-at-home orders be extended on May 1 and will states begin to reopen restaurants, businesses and stores?
The next several weeks will be pivotal for the health crisis and the economy. We will continue to update you here every Monday morning.
One thing hasn't changed. In the midst of unprecedented uncertainty, gold remains the pillar of safety and security. An asset you can trust and count on to protect and grow your wealth.
Thank you for reading this.
Be safe,
David
Subscribe to our newsletter! Get our tales from the vault, our favorite stories from around the world and the latest tangible assets news delivered to your inbox weekly.