Silver soared to a new 2019 high last week as investors around the globe poured money into the metal.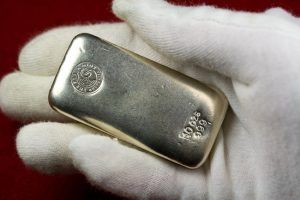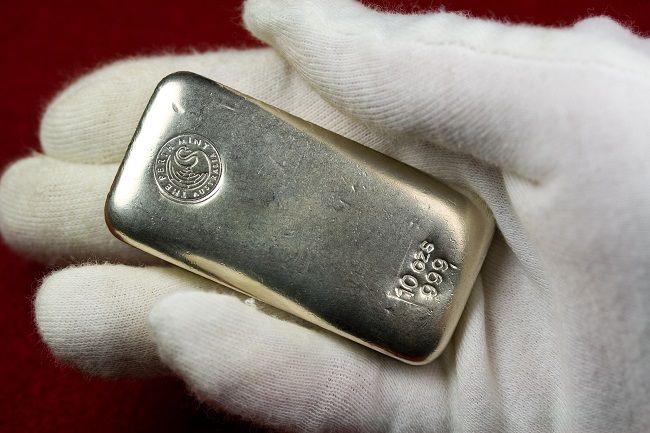 With gold prices up nearly 10% year-to-date, investors see opportunity in silver, which lagged gold in recent month.
Some Wall Street experts pointed to the recent swift decline in bitcoin, which sank from $12,647 on July 9 to a recent low at $9,575 on July 16, as a driving force for the huge up move into silver.
Both silver and gold, along with the Swiss Franc, are viewed by investors world-wide as a traditional safe-haven investments. They typically climb during periods of declining interest rates, political or military conflict or geopolitical tensions. Precious metals also typically gain sharply when stock market's sell-off.
Some investors view bitcoin as another safe-haven alternative. But, recent volatility and swift dumping of bitcoin in July has many re-thinking that view. Bitcoin fell swiftly in part during Congressional hearings on Facebooks Libra project – another new cryptocurrency. Uncertainty around the future of cryptocurrency regulation sent Bitcoin sharply lower and in turn sent silver sharply higher, which is an important positive development for the metal.
As we've written about before, the Gold/Silver ratio has been historically out of whack this year.
In recent weeks, the gold/silver ratio hit 92.
Historically, readings above 65 revealed that silver is undervalued compared to gold.
The recent 92 readings show that silver has never been this cheap compared to gold. Last week's rally in silver shows that investors are climbing on board.
Gold already broke out this year to new 6-year highs and the technical patterns project initial gains toward the $1,800 an ounce level in gold.
Now, silver is just starting its move higher, which makes it an incredible time to accumulate silver.
If you've been considering increasing your precious metals allocation, the recent move in silver signals a new rally phase is just beginning, which creates opportunity for potentially huge returns ahead. Silver is back above the $16 an ounce level. With silver's all-time high above the $49 an ounce level, long-term investors see potential to triple their investment right now. Learn more about bulk silver investment opportunities here.
Want to get more investment and rare coin news, straight to your inbox? You can sign up for our newsletter here.