Special Report: The Long Bear Market in Silver – Part Two
Posted on
— Leave a comment
This is part two of our special report on the long silver bear market. You can read part one of this comprehensive article here.
Why Should You Act Now?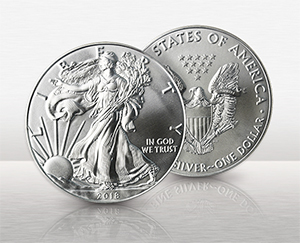 CPM has an impressive track record with recommendations. They don't come often and when they do they are extremely profitable.
CPM's previous intermediate-term investor recommendation on silver was on 2 May 2011, when silver touched $48.19 and CPM advised selling.
The theoretical return from following CPM's buy and sell recommendations would have been 57,434.3%, or an 18.9% compounded return.
Major Buy Signal in Gold/Silver Ratio
Here's another reason you should act now.
The gold/silver ratio is showing a historical buy signal, which is a reliable buy and sell indicator for silver in recent decades. Here's some background.
Since 1971 – when the gold standard was ended, the price of gold and silver have floated freely within a large range. The gold/silver ratio hit a low at 14 in 1980 – when both gold and silver hit historical highs in the wake of massive double digit inflation in the United States. The ratio approached 100 in 1991 as silver prices tumbled to a 20-year low. Those are extreme anomalies however.
Where is the gold/silver ratio now? Another historical anomaly at 111!
What is this indicator? The gold/silver ratio is simply the amount of silver it takes to purchase one ounce of gold. The history of the gold/silver ratio can be traced as far back as Roman times. Then, the ratio was fixed at 12 or 12.5. In the 18th and 19th centuries governments around the world fixed the ratio as a way to ensure monetary stability – as gold and silver coins were widely used in trade, commerce and everyday purchases. For example, the Coinage Act of 1792 in the U.S. deemed the gold/silver ratio at 15:1.
In more recent decades, gold/silver ratio readings above 65 signaled that silver is severely undervalued and was a strong buy signal for the metal. The latest 111 reading is historically high, which means silver prices right now offers investors incredible long-term value. On the lower extreme, a very low gold/silver ratio under 50 signals that gold is cheap by historical measures.
                             Gold silver/ratio 65 > or greater means silver is a relative bargain
                             Gold silver/ratio 50 < or lower means gold is a relative bargain
The current 111 reading signals one of the best buying opportunities in silver since 2003 when silver was trading around $5.00 an ounce.
How High Could Silver Climb in 2020?
"CPM projects that silver prices might rise around 11.7% in 2020 on an annual average basis, to around $18.12 for the full year. Further price increases are expected later. Mine production is projected to be flat to slightly lower, while secondary recovery from scrap may rise somewhat due to increased recycling of spent electronics and other silver-bearing products due to heightened environmental awareness, more stringent recycling laws, and somewhat higher silver prices. Fabrication demand is projected to increase perhaps 1.6% in 2020 from 2019's level of demand."
"Further price increases are expected, but beyond 2020, and only when long-term investors resume buying larger volumes of physical silver. When that happens, silver prices could rise dramatically. It may be several years before that happens. Meanwhile silver prices are expected to rise modestly," CPM Group said.
Buy Low, Sell High
Silver prices are higher now compared to where they have been in most of history, yet dramatically lower than the all-time high.
For perspective, the current silver price at around $15 an ounce level is well above the $4.00-$6.00 range where silver traded from late 1998 into late 2003. Yet, it is dramatically below the nearly $50 an ounce high in 2011.
Again, current silver prices are very low compared to the 2011 high.
If you buy silver now, there is potential for you to double or triple your money in a few years' time as the bulls drive the market back toward the 2011 high.
Buy low, sell high – that's something you probably learned in Econ 101.
Historical market opportunities usually don't last long. Use the current softness in silver as an opportunity to build up your silver exposure. When prices are higher a year from now you'll be glad you did. 
Another Bullish View
Here's what the Silver Institute said last month.
"The Silver Institute believes that macroeconomic and geopolitical conditions will remain broadly supportive for precious metals, encouraging investors to stay net buyers of silver overall, a development that should lift silver prices higher this year. Additionally, we see continued growth in physical silver investment, and forecast silver's use as an industrial metal will rise in 2020."
"The outlook for silver remains positive, with the annual average price projected to rise by 13% to a six-year high of $18.40 in 2020. This rally is premised mainly on a positive spill-over from gains in gold, as the yellow metal will continue to benefit from macroeconomic and geopolitical uncertainties across critical economies. Concerns about the state of the global economy will have possible negative consequences for the industrial metals, and by extension, silver. However, the weight of institutional money flowing into a relatively small market should prove sufficient for silver to outperform gold, and could cause the gold: silver ratio to drop to the mid to high-70s later this year," the Silver Institute said.
Getting Started is Easy
From an investment standpoint, silver offers investors perhaps a once in a generation buying opportunity. Not only is silver a less expensive precious metal than gold, but it also sees additional demand from industry, technology and even medical uses, which supports the new bull market in silver ahead.
There are many ways to begin building a physical silver exposure including bullion coins, bars or for larger investments – there is bulk bullion. If you have questions, just ask. Blanchard can help.
Blanchard is a family-owned company with broad reach and deep roots in the precious metals market. We live by our name, which is known nationwide for honesty and integrity. Over the past 40 years, we have helped clients invest in American numismatic rarities and gold, silver, platinum, and palladium bullion. If you have additional questions about investing in silver, please leave them below and we can address them in a future post, or call us today to speak with a portfolio manager.
Subscribe to our newsletter! Get our tales from the vault, our favorite stories from around the world and the latest tangible assets news delivered to your inbox weekly.