Over 4,000 years ago, silver ingots were used as currency in ancient Greece. Today, silver remains a store of value, portfolio diversifier, fiat currency hedge and a tangible asset to grow and protect your wealth. What's more, silver is on the dawn of a new age of industrial demand.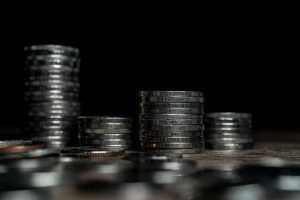 You may know that silver not only benefits from investment demand but that the metal also attracts industrial demand too.
Many people, however, don't realize how widely used silver in industry.
The unique properties of silver include its strength, malleability and the highest conductivity of all metals. These characteristics make it an indispensable component across a variety of industries.
Silver is used to manufacture a variety of day-to-day electronics, including cell phones, plasma televisions, desktop computers and laptops. The white metal is also used in automobiles, water purification systems, solar panels, medical devices and the ever-growing Nano-technology space.
About 50% of total silver demand emerges from industry – and that is now growing even more.
As the world continues to advance and global connectivity increases, the use of silver in electronics and electrical applications is expected to soar over 10 percent over the next four years.
A new report released by The Silver Institute titled "Global Connectivity to Boost Silver Demand in Electrical and Electronics Applications" – highlights the use of silver in electronics and electrical applications (excluding photovoltaics) is forecast to rise from 224 million ounces (Moz) in 2020 to 246 Moz in 2025.
"The world is becoming more connected through the billions of physical devices that connect to the internet. Silver is playing an important part in providing increased access to information, global markets, and communication," the Silver Institute said.
Here are additional highlights from the Silver Institute's research:
Radio-frequency identification devices: (RFID) wirelessly connect objects for tracking, monitoring, and data collection. The logistics and supply chain industry have had high adoption of RFID tracking systems to monitor their assets through air, rail, road, or ship.
Projected usage of silver for RFID's is expected to increase as much as 400 hundred percent through 2030.
5G communications technology and the 'Internet of Things': Silver is at the heart of many new technologies that establish reliable and instantaneous connections between people and a wide array of machines, appliances, and devices, including smartphones, white goods, and exercise equipment. As global connectivity expands, each application will require various sensors, communication, tracking, and monitoring devices. Many of these applications will use silver in their semiconductors, electrical contacts, and elsewhere.
Renewable power, off-grid energy storage, and the installation of electric vehicle charging stations: Electricity generated globally from renewables will increase from 29 percent in 2020 to 49 percent by 2030, according to the International Energy Agency's Sustainable Development Scenario. Silver is a key component in green technology.
What does this mean for you as a silver investor?
Increased and rising demand will support higher silver prices ahead.
"As billions of dollars are poured into sustainable tech, demand for silver — which is used in many electrical components and is a key material in solar panels — is rapidly approaching levels beyond what existing supplies can meet," according to a June 2021 Yahoo Finance article. That will mean higher prices ahead.
While silver has reliably acted as a store-of-value asset for thousands of years, the burgeoning global connectivity and renewable energy age trumpet the beginning of a new dawn for silver's industrial uses. With that increased demand, higher prices will follow.
Silver is trading at the lower bounds of a consolidation range currently around $22.50 an ounce. Ten years ago, silver traded close to the $50 an ounce mark.
Right now, long-term precious metals investors have the opportunity to buy low and increase their investment in silver at an opportune moment. Opportunity is knocking. Will you answer the call?
Want to read more? Subscribe to the Blanchard Newsletter and get our tales from the vault, our favorite stories from around the world and the latest tangible assets news delivered to your inbox weekly.