The GVXX Gold Volatility Index & What it Means in a "Mad" World
Posted on
— Leave a comment
Investment analysts often discuss volatility. They examine the frequency of fluctuations in asset prices to determine how fickle the market is at any given time. To measure this fickleness, analysts use the VIX Volatility Index, also known as the "Fear Index". The analogous to this for gold volatility is the GVXX index.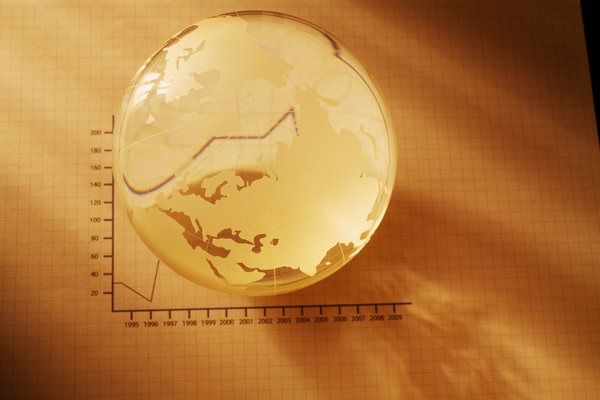 The GVXX index gives investors a sense of the distance between the peaks and valleys of gold prices across a period of trading. Recently, this index has had something interesting to say.
Over the last several days, gold's volatility has dropped considerably. At the same time, some have noted that another important index has improved. They are referring to the Global Earnings Revision Index. This index measures the degree to which analysts are revising their upgrade and downgrade outlooks for global equities. This index has dipped into negative territory. Some read this movement as a signal that the fundamentals behind this year's strong equity performance are improving. These recent movements within both indexes are interesting because it shows that "investors do not feel comfortable keeping too much risk on their books and they like to have a hedge in place," according to Naeem Aslam at Forbes.
In other words, even though analysts are more consistent with their earnings assessments, investors are not eager to go all in on stocks. They want to hedge with gold.
This interest in gold, even during a hot equities market, echoes a recent sentiment from Ray Dalio. He is the founder of Bridgewater Associates, the largest hedge fund in the world with more than $160 billion in assets. "The world has gone mad and the system is broken," he remarked.
Dalio cited several fundamental problems. He warned that "prices of financial assets have gone way up and the future expected returns have gone way down, while economic growth and inflation remain sluggish." Dalio also warned that the "process of having money at the top trickle down to workers and others … is not working, the system of making capitalism work well for most people is broken."
The movement of the GVXX gold volatility index and the Global Earnings Revision Index suggest that others share Dalio's outlook.  That is, they cannot be won over by exuberance in the stock market. It appears that more investors are learning that the forces propelling equity valuations are more in question than ever before. As a result, more people are taking the steps necessary to safeguard their wealth. They are turning to gold for its dependability as a safe haven asset.
This strategy, however, does not assume that gold prices will remain stable or improve with certainty. Instead, this strategy suggests that the factors boosting stock prices are disconnected from the factors underpinning gold's value. Therefore, once those equity-friendly circumstances crumble, gold will not crumble with them. The time to strengthen defenses is when times are good. For many that time is now.
Interested in reading more? Get our tales from the vault, our favorite stories from around the world and the latest tangible assets news delivered to your inbox weekly. Sign up for our newsletter here.