Many numismatists acquire rare coins for their rich history, exquisite beauty and absolute uniqueness. Owning early U.S. American gold and silver coins opens a window to a bygone era in history and invites exploration of the exciting years as our nation developed. Once you begin learning about rare coins, the interest, love and appreciation for this unique asset class grows stronger.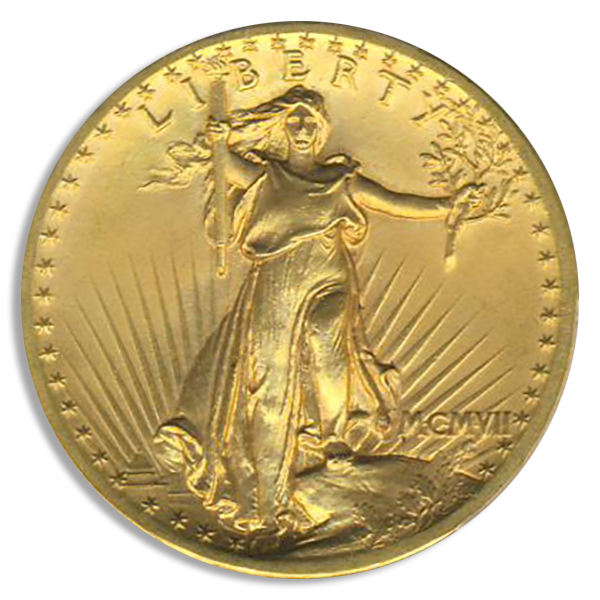 Beyond the pure aesthetics of rare coin ownership, there is proven historical research that reveals just how powerful an allocation to numismatics can be for your long-term portfolio growth.
In the midst of the COVID-19 pandemic, which is upending traditional monetary and fiscal policy, the case for acquiring rare coins right now is at its strongest in a decade. Let's look first at three elements that investors desire in any asset class: liquidity, safety and yield, and consider how rare coins stack up (no pun intended).
Rare coins are liquid. The definition of a liquid investment is how quickly and easily you can access your cash if you need to sell. Rare coins, especially those highly prized by numismatics like $20 gold Saint-Gaudens are one of the most liquid assets you can find. Not only do these rare coins offer intrinsic value (the gold content of the coin), they offer increased value over bullion due to their rarity. This is one of the most easily recognizable rare coins and offers the ultimate security of liquidity if you ever need to sell fast.
Rare coins are safe. Investments in rare coins are safe when you consider the return of your money. Over the past 20 years U.S. rare coin values have more than quadrupled and the asset class remains in a rising uptrend. Given the intrinsic and rarity value of numismatics, this investment offers you a safe-haven asset that will protect your future purchasing power and assure the return of your money.
Rare coins offer yield. Best of all, rare coins offer the opportunity for dramatic price appreciation. In fact, rare coins of all types returned an average annual 10% yield from 1979-2019. That is an incredible double-digit return over four decades.
Gold Is Money
Why rare coins right now? Gold bullion has outperformed every G-10 currency so far in 2020 and also did so last year. The same trend is unfolding in emerging market currencies, where gold is outpacing all major emerging market fiat currencies in 2019 and 2020.
The coronavirus will leave a significant hangover for the U.S. economy long after the lock-down orders have been lifted. The U.S. government will be saddled with a legacy of higher debt and an overinflated fiat currency. Looking ahead, interest rates in the United States and major G-10 economies will be at zero or negative for a long period ahead. The International Monetary Fund says the global economy is facing the worst recession in 90 years. In this environment of money printing and fiat currency degradation, gold is returning to the forefront as the only true store of value for one's assets.
Rare coin values tend to outpace gains of the underlying metal (gold, silver) during periods of economic weakness, inflation and bear markets in stocks. Bank of America now forecasts gold to rise to $3,000 an ounce over the next 18-months. Saxo Bank targets gains in gold to $4,000 an ounce. Bank of America also upped its silver forecast projecting gains to $20 an ounce over the next year.
If you'd like to leverage the bull market in metals to the maximum, investments in rare coins offer you an opportunity of a generation right now. Digging deeper, Saint-Gaudens are the rare coins that most often mimic the movements of gold bullion. The $20 Saint-Gaudens series are rare gold coins minted from 1907 to 1933 and were minted with .96750 ounce pure gold.
While Saints do mimic gold price movements, once gold starts a significant run – like it is doing right now, Saints can significantly outperform gold prices. That means with gold in a major bull market, Saint-Gaudens have the potential to increase even more in the years ahead.