Barrick Gold Corp is the world's largest gold producer and they haven't had a CEO in nearly four years. That's their second largest problem.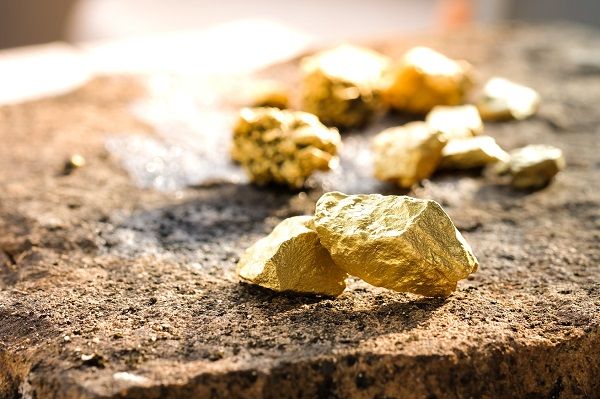 The company's gold production has dropped more than 25 percent since 2013. Production is expected to fall even further. Part of the reason for the drop: Barrick's Executive Chairman John Thornton is shedding some of the company's assets. The company owns about one-third of the mining operations held when Thornton first took over. Recently, the company reported a negative free cash flow. Finding gold isn't as easy as it used to be, and it was never that easy in the first place.
The strategies behind the world's largest gold producer offers clues about global production. As Thornton remarked, "We are nowhere near where we want to be." This statement reflects why Barrick might right size their operation and give up their status as number one.
In February of this year Barrick predicted its eighth straight drop in annual production. Meanwhile, the cost of producing an ounce is climbing. The company cited "lower anticipated gold production from Barrick Nevada, Pueblo Viejo and Veladero."
Meanwhile, the second quarter of this year marked the seventh consecutive quarter of year-over-year growth in gold demand from the tech sector. If Barrick is any indicator, future global gold production will sink. Many expect the company to sell its mines in places like Australia, Africa, South America and Canada. Selling would reduce Barrick's footprint to the U.S.
Barrick's moves signal the increased difficulty of finding gold. Demand, however, will rise. China's emerging middle class wants gold. Industries like energy, healthcare and technology will all require more gold. More buyers will enter the market with the ease of investing apps. Many gold miners carry heavy debt burdens. These capital restrictions limit exploration and new finds.
Research from the World Gold Council shows that, "The rate at which gold is being discovered has declined over the past three decades, even though exploration budgets have risen almost continuously since the early-2000s." The deposit miners are finding are not as large as they once were. Large deposits, called "World Class Finds," have dropped off.
These problems have plagued companies like Barrick. However, for gold investors it could mean wealth creation. Those who buy now are entering the market when global players are forecasting fewer finds. As the law of supply and demand takes hold investments could rise.
Of course, increased difficulty in mining doesn't mean companies will quit. They will continue to dig, but it will cost them more to do so. In time, this trend could also boost the price per ounce of gold. Improved mining technology will help, but only to an extent. Many of these new tools bring efficiency to mining. They don't make it easier to find gold. Supply is king of the equation and as Barrick's recent history shows, supply is slipping.