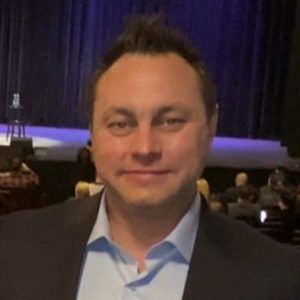 Patrick McCracken
Portfolio Manager
888-477-8726
If you've been dealing with Blanchard & Co. for a while, you are aware of our solid reputation; but you probably don't know anything about me. That's why I thought I would take a minute to introduce myself.
I grew up on military bases all over the world before I went to Montana State University in Bozeman.
I first heard of Blanchard & Co. during my time as a Financial Advisor for Edward Jones and LPL and was impressed with their reputation for stability and quality. For over a decade, I served the communities of Columbia Falls, Whitefish, and Kalispell MT as a trusted advisor.
I love the markets and helping clients navigate the changing environment.  And my move to New Orleans turned out to be serendipitous for my career, as it gave me the opportunity to work for a company I had long admired.
I feel like the country my children are growing up to live in and inherit is less stable than the one I was fortunate enough to grow up in. Much of that instability, in my opinion, stems from the governing class's continued determination to fund non-productive ideas with printed money. Printing money creates inflation.
In the face of this, I believe every family should allocate a portion of their savings to gold, silver, and other precious metals to provide an anchor to their portfolio of assets. In a nutshell, that's why I chose Blanchard.
I've included some links below that will provide you with some basic information as well as some sample portfolios.  Take a look and give me a call (888-447-8726) or email me (pnmccracken@blanchardgold.com) with any questions.
I look forward to and appreciate the opportunity to assist you.
Helpful Links:
Most popular bulk gold investment