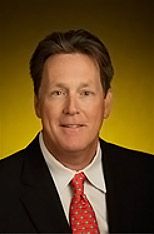 Ed Wehrman
Sales Manager
888-339-7770
My career with Blanchard and Company started thirty-eight years ago. I have been fortunate enough to work with all types of clients, from high wealth individuals to the casual collector and/or investor. I would be honored to share my knowledge and experience to assist you in building a personalized investment strategy using precious metals and rare coins. In today's uncertain world, it's a proven way to diversify your portfolio and build and preserve you and your family's wealth for future generations.
When I'm not living the ever changing, always fascinating, world of numismatics, I enjoy time with my wife and 3 daughters. I love spending time outdoors; especially coaching soccer, fishing, and walking my dogs. And I'm always available to talk football with anyone who wants to hear the storied history of the Georgia Bulldogs…Go Dawgs!
Please take a look at the links below that offer some basic information. If you have any questions or would like to discuss your financial goals, please call (888-439-2646) or email me ([email protected]) anytime.
Helpful Links:
Most popular bulk gold investment