Market News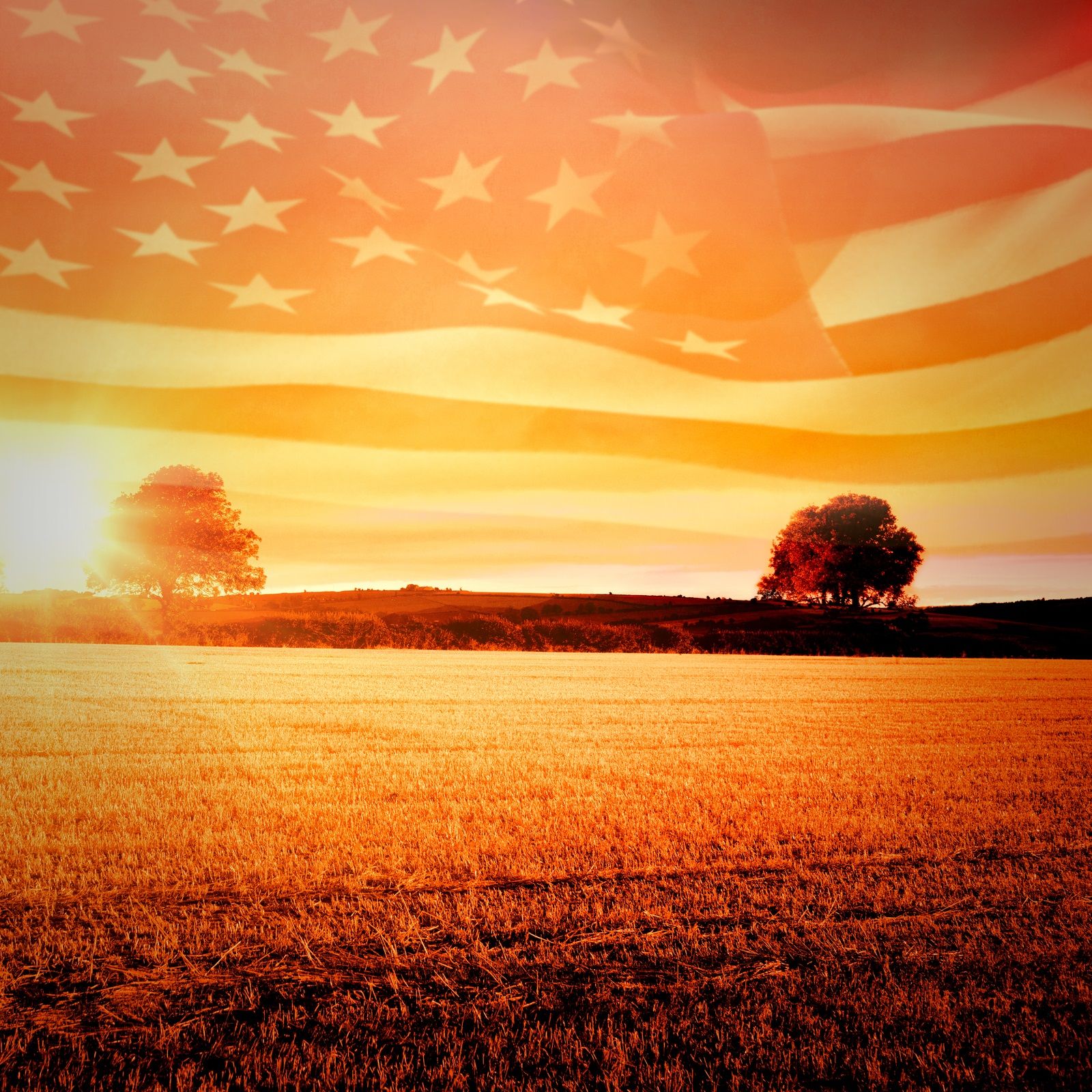 Gold | January 27, 2021
Looking back on 2020 – it was an unprecedented year in so many ways. Yet, in other ways, we saw recurring themes that we've seen throughout history. Black Swan Events Can Happen Anytime Rewind 12 month ago – back to early 2020 – the economy was strong and the stock market was climbing. Sure we'd…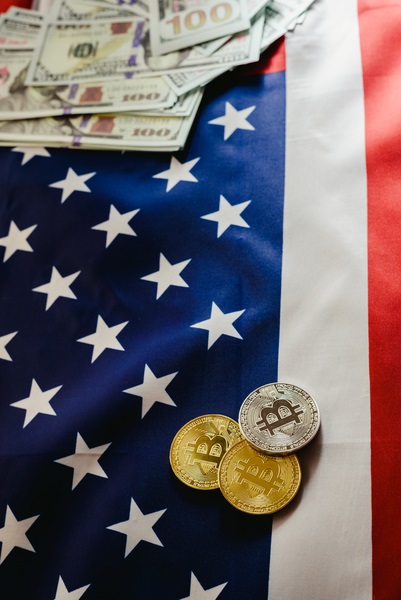 Featured | January 20, 2021
Bitcoin climbed nearly 40% since the start of 2021 – breaking through the $40,000 mark. That was followed by a quick 10% slip the last two days, falling below the $32,000 level. This highlights the wild volatility of cryptocurrencies. The escalating, hyperbolic, surge in Bitcoin has all the markings of a FOMO rally. That's a…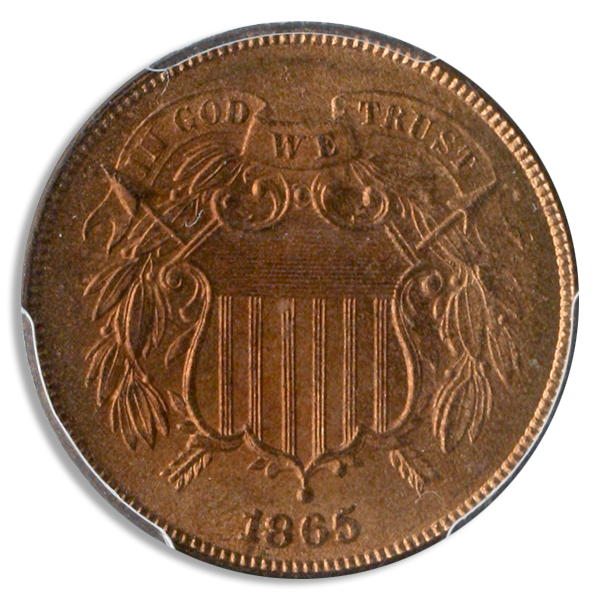 Market News | January 19, 2021
It took Congress three separate attempts – over a span of nearly 60 years – to approve the striking of a 2-cent coin. The First Attempt In the spring of 1806, Senator Uriah Tracy from Connecticut first introduced legislation to authorize the U.S. Mint to strike a two-cent coin. Not everyone liked the idea. Concerned…
Market News | January 18, 2021
Many people forget how much of history is governed by chance. There is no better example of this than the circumstances leading up to the Louisiana Purchase. This enormous part of the U.S. passed through several owners before finally becoming a part of the nation's identity. Originally, the 530-million-acre section of land was owned by…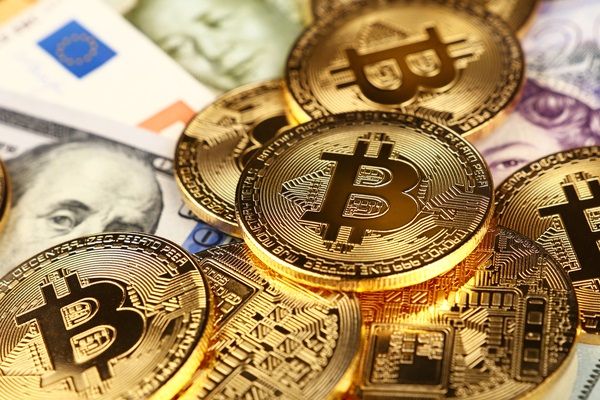 Featured | January 13, 2021
What do an NFL player's salary and paying for a hotel on Mars have in common? The unlikely answer is Bitcoin. Tech billionaire Elon Musk recently said any future economy on Mars could run on cryptocurrency. But wait…will that cryptocurrency be Bitcoin? No sir. In fact, Musk suggested it could be the cryptocurrencies Dogecoin or…
Terms, Conditions, Risks and Considerations
1. Authenticity Risks.
Forgery and counterfeiting are risks associated with the purchase of rare coins. To minimize these risks, it is recommended that investors only buy coins certified by one of the leading independent coin grading services. With the exception of certain uncertified circulated coins, each coin sold by Blanchard has been graded by either the Professional Coin Grading Service ("PCGS") or by Numismatic Guaranty Corporation ("NGC"). Each of these coin grading services is recognized within the coin grading industry for its superior expertise, and each guarantees unequivocally that coins certified by it are authentic. Blanchard relies upon those guarantees in selling coins, and does not independently verify whether certified coins are authentic. Accordingly, Blanchard expressly disclaims any express or implied warranties otherwise attaching to the coins, including that the coins are merchantable.
2. Grading Risks.
The value of a rare coin is highly dependent upon the condition or "grade" of that coin. Since grading is a subjective process, there is risk in acquiring coins whose grades have not been independently certified by one of the leading independent coin grading services. The possibility exists that a coin could be misgraded by one of the independent grading services, and it is possible for such services to assign a different grade to the same coin upon resubmission. The guarantees provided by such services provide protection against misgrading, given the continuing solvency of the services. Blanchard cannot be responsible for any of the services' guarantees or for subsequent changes in their policies and expressly disclaims any express or implied warranties associated with the grades assigned by PCGS and NGC.
3. Blanchard Customer Satisfaction and Delivery Policy.
Blanchard offers a 10-day customer satisfaction policy after receipt of numismatic coins. Carefully inspect and evaluate your coins during this period. If you are displeased with your purchase for any reason whatsoever, you may return your coins to Blanchard within 10 days of receipt, in the same condition in which you received them, for a full refund, including shipping costs. If your order consists of the coins set forth below (hereinafter referred to as "Exchangeable Common Date Coins"), the 10-day customer satisfaction policy permits you to exchange your coins for other coins of the same denomination and grade but does not allow you to return the coins for a refund. Exchangeable Common Date Coins are $1.00, $2.50, $3.00, $5.00, $10.00 and $20.00 gold coins certified as Mint State 66 or lower by PCGS or NGC, as well as uncertified circulated coins. Bullion coins, those that trade at a premium of less than 15% over the value of their underlying precious metals content, are not subject to return or exchange. Sales of all such coins shall be final. Delivery of bullion orders is normally accomplished within two-three weeks from the date of receipt of payment. All bullion orders will be assessed the then current shipping charges. Numismatic coins normally ship within four-six weeks after payment is received. Client agrees that no warranties or guarantees have been given to client regarding any of the precious metals, coins, currency or other numismatic items purchased from Blanchard including but not limited to future value. Client agrees to promptly notify Blanchard's client relations department in writing if anyone at Blanchard suggests a guarantee of profits or absence of losses, or makes any statement that is inconsistent with or contrary to the terms of this agreement.
4. Volatility.
The coin market is subject to substantial fluctuations including significant and rapid increases and decreases in value from time to time. Investors must be able to assume the risk of such price fluctuations.
5. Investment Performance.
Client acknowledges and agrees that all of client's transactions with Blanchard shall be for investment or other commercial purposes and not for any personal, family, household or other consumer purposes. During the period in which relatively accurate statistics have been maintained, many rare coins have shown an excellent record as appreciating assets. Blanchard believes that rare coins are excellent long-term investments, but the future is never certain. The past performance of coins is a guide, not a prediction, of future events. Blanchard is always prepared to assist you in selecting coins for your portfolio or collection. You understand, however, that the decision to purchase coins, and which coins to purchase, is ultimately yours alone.
6. Unregulated State of the Rare Coin Market.
The coin market is not subject to some of the forms of governmental regulation applicable to other forms of investment. Conversely, there can be no assurance that, in the future, regulations which materially affect the coin market will not be imposed. At present, there are no restrictions on the ownership of rare coins, and rare coin ownership offers certain tax and privacy advantages. However, there is no guarantee that, in the future, these benefits will not be restricted or totally removed by government regulation. There is no guarantee that the existing electronic coin exchange, which has brought certain benefits to the rare coin market, may not limit or suspend its operations, which could be disruptive to the rare coin market.
7. Bid Price.
Blanchard is a major buyer of rare coins. If you wish to sell your coins in the future, Blanchard encourages you to offer them to Blanchard first, although Blanchard cannot guarantee to make a bid on every coin or that Blanchard's bid will equal or exceed those from other coin dealers. Should Blanchard make a bid on your coins, it is Blanchard's current practice, which is subject to change at its sole discretion, to offer to buy back coins that it commonly sells at Blanchard's current bid price (the price at which it buys back coins sight-unseen from its clients). That bid price is raised or lowered on a daily, even hourly basis, depending upon various market conditions, Blanchard's inventory needs and the price and availability of comparable coins.
8. Economic Forces.
The success of an investment in rare coins is dependent, at least in part, upon extrinsic economic forces including supply, demand, international monetary conditions and inflation or the expectation of inflation. The impact of these forces on the value of coins cannot be predicted with any certainty. No assurance can be given that an investor will be able to sell his or her coins at a price greater than or equal to their acquisition cost. Rare coins are not suitable investments for investors seeking current income.
9. Blanchard Prices.
Because of expenses associated with the acquisition and sale of rare coins, expenses which are not involved in other investment assets, the spreads (the gross margins on selling price) charged by dealers in rare coins are typically higher than those associated with investments such as stocks, bonds and commodity futures contracts. Although higher or lower spreads may exist in certain instances, typically, the spread for relatively common coins sold by Blanchard with no reference to the date of issue is in the range between 8% and 23%, depending on the type, rarity and quality of the coin sold. The spread on coins of significant rarity sold by Blanchard may be in the 29% range, again subject to slightly higher or lower spreads in certain instances. Therefore, rare coins should be considered to be long-term investments with a holding period of at least three (3) to five (5) years. However, there is no guarantee that the holding of a coin, for any period, will result in appreciation. Blanchard's typical spread on bullion coins (those that trade at a premium of less than 15% over the value of their underlying precious metal content) is approximately 1% to 5%.
We work hard to provide accurate product and pricing information to you. However, pricing or typographical errors may occur. In the event that an item is listed at an incorrect list price or with incorrect information due to an error in pricing or product information, Blanchard and Company shall have the right, at our sole discretion, to refuse or cancel any orders placed by or sent to you for that item. We will either contact you for instructions or cancel your order and notify you of such cancellation. Prices and availability are subject to change without notice. If a refund is provided or there is any delay in sending you your products or your payment, as the case may be, you waive any right to any claim or actual damages of any kind or nature whatsoever.
10. Arbitration. This Agreement Contains a Binding and Enforceable Pre-Dispute Arbitration Clause.
Arbitration is final and binding on the parties.
The parties are waiving their right to seek remedies in court, including the right to jury trial.
Pre-arbitration discovery is generally more limited than and different from court proceedings.
The Arbitrator's award is not required to include factual findings or legal reasoning and any party's right to appeal or to seek modification of rulings by the Arbitrator is strictly limited.
Any controversy or claim arising out of or relating to transactions between you and Blanchard and Company, Inc. or any of Blanchard's present or former officers, directors, agents or employees (collectively "Blanchard") shall be settled by arbitration in accordance with the Commercial Arbitration Rules of the American Arbitration Association, which arbitration shall be conducted in New Orleans, Louisiana. Judgment upon the award rendered by the Arbitrator may be entered in any court having jurisdiction thereof. By accepting, opening or maintaining any account between you and Blanchard, you agree that all controversies between you and Blanchard which may arise from any account or for any cause whatsoever shall be determined by arbitration. This arbitration provision shall apply to any controversy or claim or issue in any controversy arising from events which occur prior to, on or subsequent to the execution of this arbitration agreement. The award of the Arbitrator shall be final.
This agreement shall be governed by the laws of the State of Louisiana excluding conflict of law principles, but subject to the Arbitration Agreement above. Any legal action or proceeding between client and Blanchard with respect to this agreement shall be brought in the Courts of the State of Louisiana and the Parish of Orleans or in the Federal Eastern District Court of the State of Louisiana. Client and Blanchard hereby accept the jurisdiction of these Courts, and waive all objections including any objection as to venue or based on the grounds of forum non-conveniens.
The parties further agree that any claims brought in connection with this agreement shall be brought in the party's individual capacity and not as a Class member of any purported Class or representative proceedings. The parties further agree that the arbitration of a client's claim will be conducted on an individual basis and will not be consolidated with the claim of any other client. The parties further agree that the arbitrator may not preside over any form of representative or class proceeding. Blanchard's liability in any and all claims whether in tort, contract, warranty, or otherwise shall not exceed the amount actually paid by the client for the items in dispute minus the item's fair market value as of the date of the arbitration commencement. Under no circumstances shall Blanchard be liable to any person or entity for indirect, incidental, additional, punitive, exemplary, or consequential damages as a result of any legal proceedings.
11. The risks and considerations set forth herein are illustrative and not exclusive.
(Revised March 1, 2020)
Shop Safely and Confidentially
Blanchard and Company, Inc. takes seriously the issue of safeguarding your privacy online. To ensure safety and confidentiality, we utilize Secure Socket Layer (SSL) technology, the industry standard for transferring sensitive information over the Internet. Our secure server software encrypts all of your personal information including credit card number, name and address, so that it cannot be read as the information travels over the Internet. The encryption process takes the characters you enter and converts them into bits of code that are securely transmitted over the Internet.
Still don't want to order online? No problem. Simply call 1-800-880-4653 to speak to a knowledgeable investment professional.
We're Committed to Maintaining Your Confidence and Trust
Accordingly, we maintain the following Online Privacy Policy, which protects personal information you provide online.
Basic Confidentiality Policy
It is our policy that personal information, such as your name, postal and email address, and telephone number, remains private and confidential. The personal information you provide is stored in a secure location, is accessible only by designated personnel.
If you also indicate on our site that you would like to be added to our mailing database, your personal information will be added to the appropriate mailing list. If, at any time, you change your mind and would like to remove your name from our mailing list, or update your personal information, please contact us at 1-800-880-4653 or visit our contact form. Please note that we do not share email addresses with third parties.
No Release of Information to Third Parties
Personal information will not be released to third parties except if release is required by law, by court order, or by judicial or governmental investigations or proceedings. There are no other circumstances under which we will provide personal information to third parties, nor will such information be sold by Blanchard and Company.
No Computer Tracking of Identifiable Information
Our site does not track, collect, or distribute personal information about its visitors. It does recognize the home server of visitors, but not email addresses. For example, we can tell which Internet Service Provider our visitors use, but not the names, addresses, or other information about our visitors that would allow us to identify them individually. Our site is able to recognize the web address of a site a user was visiting immediately before accessing our site. This information is used only for internal purposes.
Our site tracks general information about visits to our site for the purpose of analysis. For example, we compile statistics that show the daily number of visitors to our site, the daily requests we receive for particular files on our site, and what countries those requests come from. These aggregated statistics are used internally to better provide services to the public. For example, we may use this information to target relevant content and advertising to our site's visitors. However, these statistics contain no personal information.
Our site collects information from customers who purchase online. We use this information to process online orders, provide a more personalized shopping experience, and notify customers of special shopping offers, discounts, and sweepstakes when requested. When you place an online order on our site, our secure server software (SSL) encrypts all the information you've provided, including your name, address, and credit card number. All of the customer data we collect is protected against unauthorized access.
You may have read about "cookies," tiny nuggets of information that are stored by your browser on your computer's hard drive. Rest assured that our cookies do not contain any personally identifying information, but they enable us to improve the site so that it is easier to use. Our site does not require that your browser accept cookies to browse the product catalog; however, your browser must be able to accept cookies in order to purchase products online. Cookies also enable us to display online advertisements based on a visitor's past visits to our site. Most Web browsers automatically accept cookies, but if you prefer, you can usually change your browser's preferences to prevent this.
Our site uses online display advertising, which allows us to analyze our site traffic, advertise online, and serve targeted ads based on previous visits to our site. Because these ads are customized to a visitor's perceived interests, they are more relevant and informative, and hence improve a user's online experience. Display advertising uses cookies and browser history to retarget relevant content, but no personal information is collected in this process. Rest assured that your data and privacy remain secure. If, at any time, you would like to opt out, you can download the Google Analytics Opt-Out Browser Add-On.
By using our site, you consent to our Online Privacy Policy, which describes how we collect and use site visitor information. If there are ever changes to this Online Privacy Policy, we will post those changes on this page. If you have any questions or comments about our policy, please contact us.
(Revised 01/31/2020)
1
Bullion Coins
Bullion products are not subject to return or exchange. Sales of all such coins shall be final.
2
Exchangeable Common Date Coins
If your order consists of "Exchangeable Common Date Coins", the 10-day customer satisfaction policy permits you to exchange your coins for other coins of the same denomination and grade but does not allow you to return the coins for a refund.
Exchangeable Common Date Coins are $1.00, $2.50, $3.00, $5.00, $10.00 and $20.00 gold coins certified as Mint State 66 or lower by PCGS or NGC, as well as uncertified circulated coins.
3
Rare Coin Refunds
If you are displeased with your Rare Coin purchase for any reason whatsoever, you may return your coins (common date coins excluded, see above) to Blanchard and Company, Inc. within 10 days of receipt, in the same condition in which you received them, for a full refund, including shipping costs.
Carriers
We ship your order registered and insured through the United States Postal Service or UPS, two of the safest, most convenient and most economical methods available. Once your order is shipped, you will receive a notification email from us containing your USPS or UPS tracking code.
Please also note:  Unless you live in one of the following states: Alabama, Arizona, Colorado, Idaho, Indiana, Iowa, Louisiana, Maine, Maryland, Massachusetts, Nevada, Virginia and Wyoming, Blanchard may be required to charge tax on shipping.  Please consult your local tax regulations for clarification.
For security purposes, your package is fully insured and a signature is required upon delivery. If no one is available to sign at delivery, you will receive a delivery notification slip stating that an attempt was made to deliver your package.
Free Shipping for the Following Products:
* Free shipping applies for orders over $1,000. Otherwise standard shipping and insurance fees apply.
Shipping & Insurance Fees: Bullion Bars & Coins
Once your payment has cleared, we will begin packaging and shipping your order.
All of our packages are carefully and discretely wrapped, typically in corrugated boxes, and do not give any indication as to the contents inside, or who the package is from.
Shipping and insurance charges are calculated and displayed in the charts below, as well as in your cart and checkout.
Gold Bullion
| | |
| --- | --- |
| 1 – 5 oz | $27 |
| 6 – 10 oz | $37 |
| 11 – 20 oz | $51 |
| 21 – 30 oz | $65 |
| 31 – 40 oz | $75 |
| 41 – 49 oz | $99 |
| 50+ oz | Free |
Silver Bullion
| | |
| --- | --- |
| 1 – 20 oz | $26 |
| 21 – 40 oz | $33 |
| 41 – 60 oz | $36 |
| 61 – 80 oz | $42 |
| 81 – 100 oz | $47 |
| 101 – 120 oz | $51 |
| 121 – 140 oz | $54 |
| 141 – 160 oz | $60 |
| 161 – 180 oz | $62 |
| 181 – 200 oz | $67 |
| 201 – 300 oz | $82 |
| 301 – 400 oz | $96 |
| 401 – 500 oz | $115 |
| 501+ oz | Call for Price |
Note: All information and policies subject to change without advance notice.