$1 Morgan MS63 Certified (Dates/Types Vary)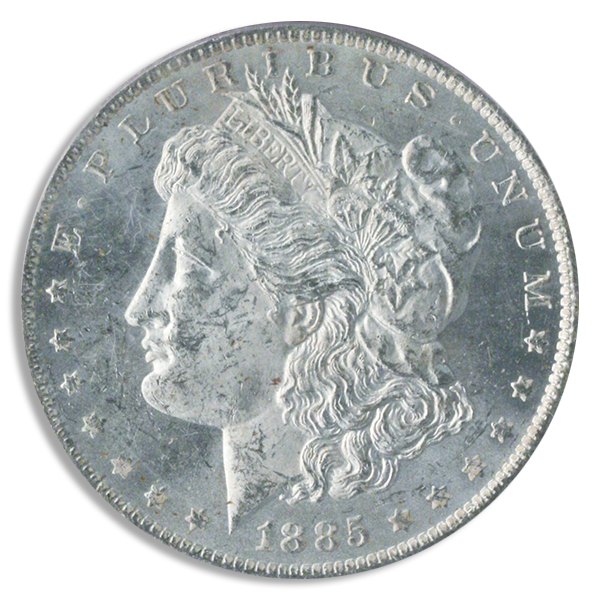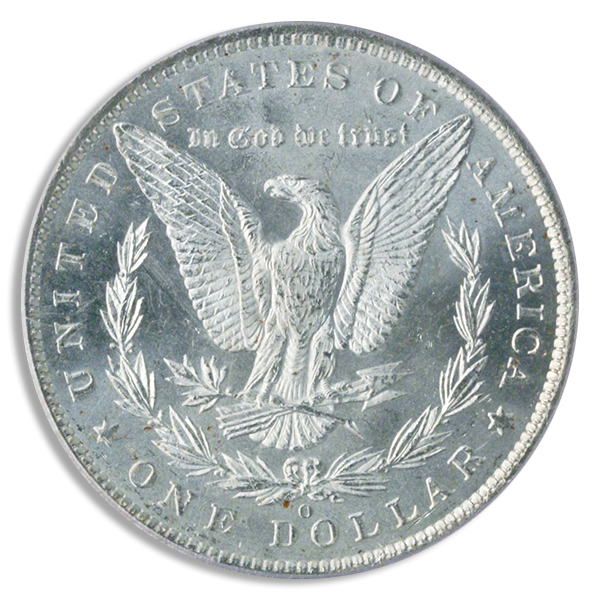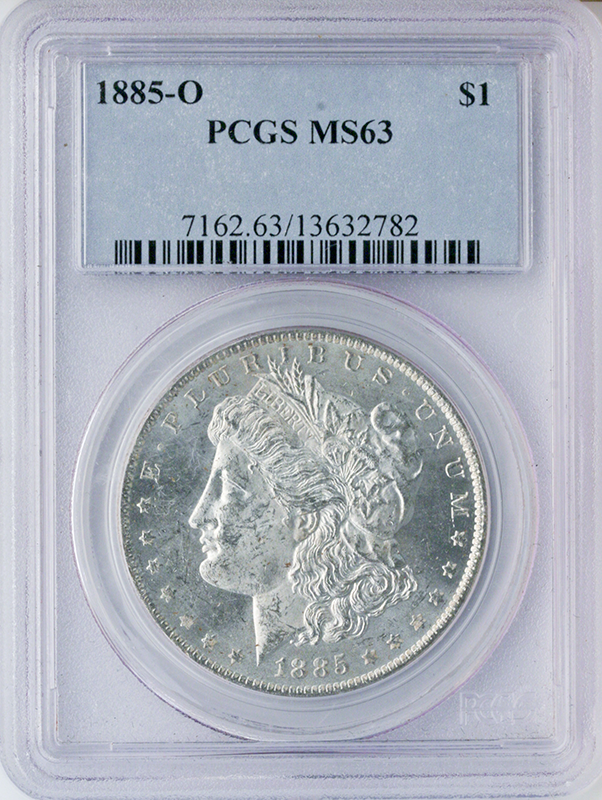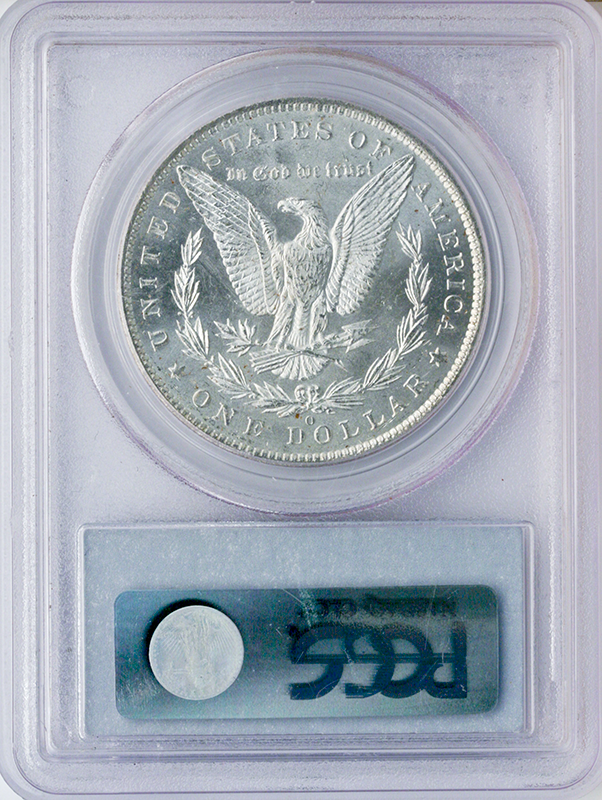 The Morgan Dollar is an odd duck, but beloved among collectors.
It is large — nearly palm-sized — and heavy.
Perhaps it was made so large simply because there was so much silver floating around at the time!
The Comstock silver lode in Nevada yielded a million dollars' worth of silver a week. This sheer quantity created a problem: if a market for all that silver was not generated, Nevada's economy could collapse.
In the great American political tradition, lobbyists sprang into action. They persuaded the government to require the U.S. Treasury to buy $2-$4 million of silver every month and turn it into silver coin.
George T. Morgan, an engraver at the Mint, designed the new silver dollar. The obverse featured Lady Liberty's head, and the reverse featured an eagle. He chose to depict Liberty as an American woman, rather than the typical Greek-style figures, and he looked to nature studies of the bald eagle to aid him in creating a new eagle design. America's silver dollar coinage got a facelift that had long been desired
The Morgan Dollar was minted from 1878 to 1904 and again in 1921. The second-rarest year is 1894, because very few were released into circulation. And among Morgan Dollars minted at the Philadelphia Mint, Mint State 1894s are second rarest as well.