1921 Circulated American Silver Morgan Dollar (Types Vary)


High Demand Product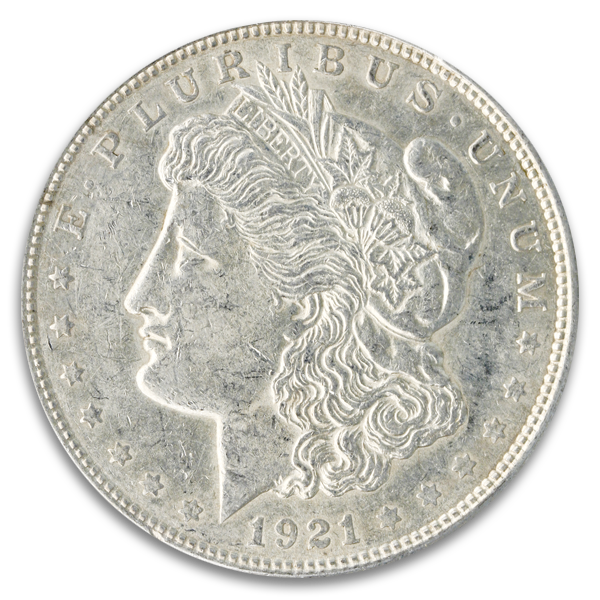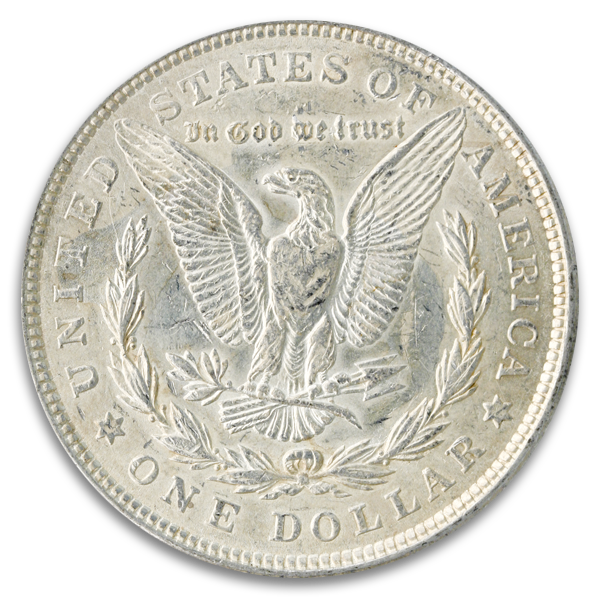 American Morgan Silver Dollar
As an alternative to
silver bullion bars
, Morgan Silver Dollars have proudly perched themselves atop the catbird seat of the numismatic world. It is one of America's best known coins, with more than half a billion minted. Their physical size, availability, beauty, and historical significance have consistently attracted herds of new buyers. They are highly sought after not only by coin collectors, but by American history enthusiasts as well.
History of the Morgan Dollar
Morgan Silver Dollars played a huge part in America's early development westward. The dollar coin was minted by the US from 1878 to 1904, when production was ceased because the demand for silver dollars was low and the supply was plentiful. Years later, congress passed the Pittman Act of 1918, which required the melting of excess silver dollars – over 270 million coins – after Great Britain requested to buy silver bullion from the U.S. government to prevent an economic disaster. The rumor was that Great Britain could no longer guarantee its silver certificates. Due to a renewed desire for the iconic, beautiful design, the Morgan Dollar was minted again in 1921 for one year only. The 1921 Morgan Silver Dollars are especially prized because they were the only Morgan dollars produced at the
Denver Mint
. The original die from the coins minted in 1878–1904 was destroyed by the treasury in 1910, and had to be re-created.
Design
The
silver coin
is named after its designer, United States Mint assistant engraver George T. Morgan. It marks a major milestone in U.S. coinage as it was the first coin to feature an American-inspired Lady Liberty rather than the traditional Greek style. The front of the coin displays a left-facing profile instead of a full body portrait. Morgan used Anna Willess Williams, a teacher and philosophical writer, as his model for Lady Liberty. Her cap is dressed with wheat and cotton in honor of America's agricultural history. The image of the eagle on the reverse of the coin was also updated for the Morgan Dollar, showing a proportionally correct eagle with beautifully designed feathers. He carries an olive branch and is perched atop a bundle of arrows. This image signifies America's desire for peace alongside a readiness to defend her borders against attack if necessary. One telling indicator of the 1921 mint is the very small mint mark D placed above the DO in DOLLAR.